July 30th, 2009 | Posted by Daniel | In FTV Girl Michelle | 21,492 views
She is so attractive… so sexy on some photos. This chick shot for FTV Girls in 2004 & 2005. She was 18. Her name is Michelle. The girl who made a lot for FTV. After several years FTV videographer decided to improve quality of her videos and nowadays FTV members can download her videos in  300kb/sec SD quality. And this is really great cause Michelle made a lot of hot & horny things on camera. One thing is absolutely unique. FTV Michelle spreading her pussy with speculum & other FTV model Lia 19 inserting little glass balls in her vagina. She inserted 36! balls. I liked this video so much and I will share part of it in this post. Also it was great to see other her videos. A lot of fetish inside. Michelle did her best for FTV: stuffing panties, using various sex toys, fingering pussy, ridding the vine bottle, sucking her toe, masturbating, stuffing vegetables (cucumber & banana) and more. You can see the part of this action on photos in this publication. Also you should subscribe FTV girls & get access to the members area. In the FTV members area you'll get 13 photosets & 37! video clips with Michelle & also photos & videos of 400 other FTV girls.
Sexy FTV Girl Michelle: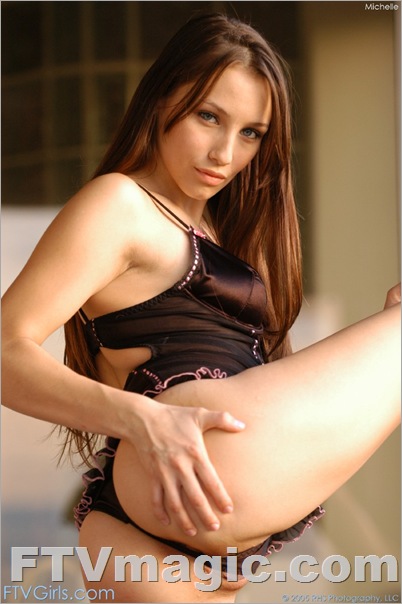 560 Comments »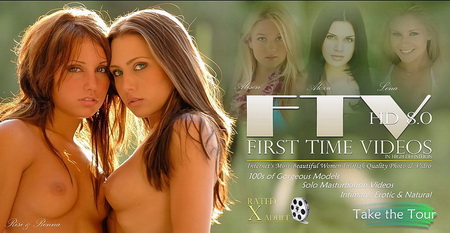 July 27th, 2009 | Posted by Daniel | In FTV Girl Sophie | 26,321 views
Hello, people. Today I will talk about Sophie, gorgeous brunette who visiting FTV girls for the second time. Don't miss her first visit here on FTV Magic: FTV Girl Sophie. Meet with Sophie, here is her vagina lol. I introduced it cause we love FTV and girls' pussies. Sophie is 22 now, she is sexy and long legged. She is slim and this is her nature. Talking about pussies… On some photos I noticed that Sophie has a wide vagina and she can stretch it so we can see her 'inner side' without any gyno tools. FTV photographer made a great close-ups and it is possible to see Sophie's pussy structure, her ribbed vaginal walls. Looking at her pussy I thought that she bore a child or two. I was right. Unfortunately Sophie didn't use big ten toy but she used a lot of another sex toys and one sex toy combined with fingers. Also Sophie is full of milk and she does lactate. Most time of the shot Sophie is indoors. Almost no public nudity at all in this update but lots of great stuff indoors. Besides her sexy toys plays we can watch Sophie dancing and stuffing pussy with panties. Get some Sophie's photo below in this post.
FTV Girl Sophie Stretching Her Pussy 4 You:
13 Comments »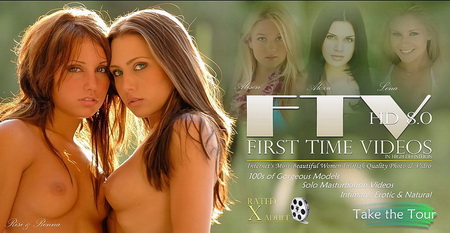 July 20th, 2009 | Posted by Daniel | In FTV Girl Mallorie | 54,651 views
Today we meet teen girl Mallorie. She is not total first-timer, she shot for Hustler & Penthouse. But she hadn't sex on camera and even masturbation. Inexperienced teen girl. Mallorie is 21 y.o. but she looks younger than she is and looks so innocent.. but she different on video. Her height is 5′4", her figure: 34B-24-35. She has small tits, small butt and slim at all. Also Mallorie has a dark labia. You can examine it on the photos below in this publication.
This is FTV Teen Model Mallorie: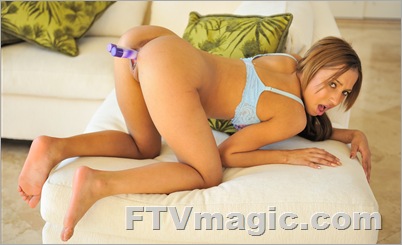 You can download 203 fresh professional photos & 3300 mb of great quality videos from the FTV members area. Mallorie flashing at the mall, running naked on the streets. She don't shy cause as she said she don't live there. Also FTV Mallorie playing with her pussy in the dressing room. In the house she changing her panties, masturbating with purple toy in varied positions including doggy-style, then she getting second sex toy and stretching her pussy with both toys.  Then Mallorie going to the stairs and drilling her pussy with fingers and with purple vibrator She likes this toy I suppose. After that Mallorie massage her butt and play with her nipples on the balcony. At the end she toying her pussy with big pink dildo. This teen FTV model had 2 strong orgasms with very strong contractions. Download her sample video from her profile page.
27 Comments »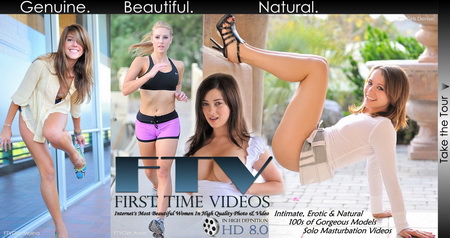 July 14th, 2009 | Posted by Daniel | In FTV Girl Stephanie | 24,141 views
Today we meet not the first timer at all. FTV photographer made an exception when invited this girl. Her name is Stephanie, she is 23 years old. Very smiley girl as I expected watching her photos. Her height is 5′4", her figure: 34A-23-34. Yeah, slim girl with small boobs. Stephanie has been doing porn for about 6 months now. And she's done about 50 boy-girl scenes till now. She's totally disappointed in hardcore porn and decided to go softcore way, only solo shots with nudity & masturbation. And FTV Girls – is the best place to start. May be she isn't first timer in hardcore, but she is novice in solo staff. Though she do it well. I liked her photos very much, she films well. When Stephanie shot outdoor she was getting naked, showing her pussy, masturbating, using several sex toys including anal toys. She used her finger, beds and glass toy to fuck her ass. Indoors FTV videographer took close-ups of her pussy, Stephanie played with anal & vaginal toys. One notable thing is that the girl has strong and natural orgasms with flowing pussy juices (screenshot #1, #2). D'load Stephanie's low-res HD sample video on her profile page. Watch her photos in this post below.
This is FTV model Stephanie: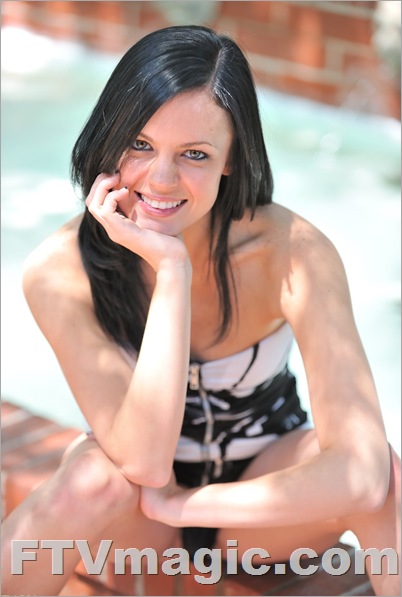 10 Comments »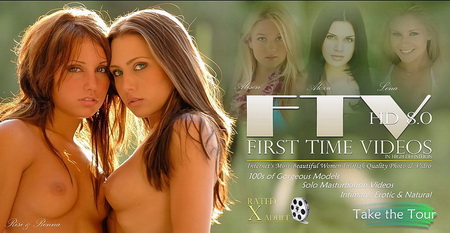 July 11th, 2009 | Posted by Daniel | In FTV Girl Devaun, FTV Girl Wendy, FTV Girls Wendy & Devaun | 13,748 views
Lesbian action update on FTV girls website, 121 new photos and 2700 mb of HD videos are available for downloading. Third place in sidebar vote results and we found out that 19% of visitors like this staff. If acquainted with FTV you should know the performers. Each of them shot for FTV girls before. They are hot brunette Devaun and quiet teen girl Wendy, both FTV exclusive models. Find them here, on ftv magic. Lesbians – is a quite rare thing for FTV last time and this update appeared worse than I expected. Why? There wasn't hot action and fire in the eyes. Looks that it is the girls' first lesbian experience. Both girls look awkward on camera but behave differently. FTV photographer allow models to do what they want, but amateur way of doing girl-girl differ the amateur solo shot when girl is alone. But someone definitively will like it. It's visible that Wendy is shy. And Devaun is self-assured, tried to look more professional, she worked on camera as opposed to Wendy who mostly looked on the girl, not in camera. What a different personalities. Girls kissed a lot, touched each other in public. I liked cross-touching while they were sitting and kissing very much. Indoors girls licked pussies and inserted fingers inside. I shared some photos & sample FTV video below in this post.
Here are Wendy and Devaun: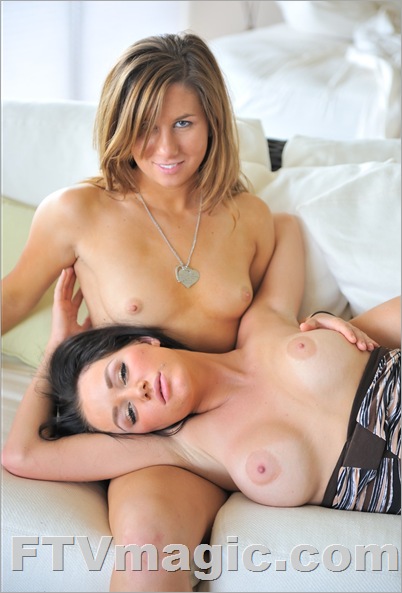 10 Comments »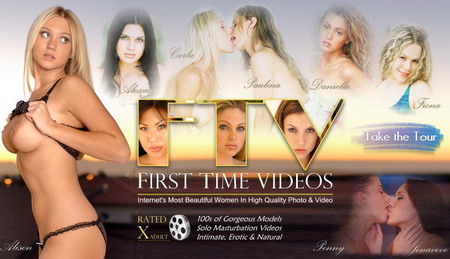 Highest Rated Girls
Join FTV Girls

All The FTV Girls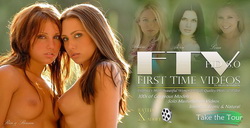 FTV Girl Alison Angel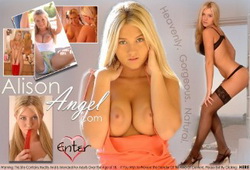 FTV Girl Danielle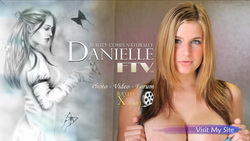 FTV Girl Lia 19