November 30th, 2013 | FTV Girl Hazel, FTV Girl Kelsey, FTV Kelsey & Hazel | 27,965 views
Ho-ho-ho! What do we have here? Lesbians. As it been announced… We have here two sex teen lesbians Kelsey & Hazel playing with each other using big toys. This is the really great update with 382 High Resolution Photos and 118 mins High Definition Video. In this update:
-> Public Nudity
-> Shaving Scene
-> Masturbation: Orgasm w/Toy
-> Heel Stuffing
-> Oral Sex
-> Anal Fingering
-> Ball Stuffing
-> Ass Licking
-> Squirting
-> Visible Vaginal Contractions
-> Blue Monster Toy Ride Deep
-> FTV Monster Toy Ride Deep
There will be a lot of photos… And also video

Hazel's Comments: I've known Kelsey since grade school. She's always been that girl who stood out in school where the guys would stare at her and she loved the attention. Always had that reputation and she loved the guys. I wasn't part of the popular crowd. So how did we become best friends? We were both doing cheer and we both had a crush on the same guy. She found out about it and set me up with him. It was pretty cool of her, and then I realized she was a nice girl and somehow we just ended up being friends that hung out after school. We weren't sexual with each other at all, just doing sleepovers and stuff. I ended up becoming a waitress, she ended up doing the glam modeling. She's always loved the heels and the barbie thing doing herself up and valley-girling herself out. We ended up moving away from each other, I moved to Decatur, TX, and she moved to Dallas, TX. We stay in touch a lot, then she revealed to me last year that she started porn. I didn't ever think I would care to do that but she has her persuasive ways. Well, here I am, and trying this website that Kelsey says was her favorite website to shoot for. I'm taking her advice. She actually had to drive all the way from Dallas, pick me up, then drive to Love Field airport. We almost missed the plane too because there was a massive traffic jam. And this on a Saturday! Well, I've never fooled around with Kelsey, maybe just kissed her but that's it. I like girls, but breaking that friendship barrier to sex is something that made me a little nervous. She guided me through it and I enjoyed it. I didn't have much clothes either so most of what you see me wearing is her stuff. She's all about the dresses, heels, heels heels heels! I did like her pretty vagina and how clean and trim everything looks. Would I do her again? Possibly, if I'm horny. What did I like best? The vibrator, and that big blue toy that vibrated. Its huge but I like it. I asked for the large toys because I never get to experience anything like that in my personal life. Might as well try it once in your life, here's the opportunity. By the way, that vibrator I plugged in on the bed was the most amazing thing I've ever experienced. You wouldn't need a man with that thing!
This is FTV teens Kelsey & Hazel: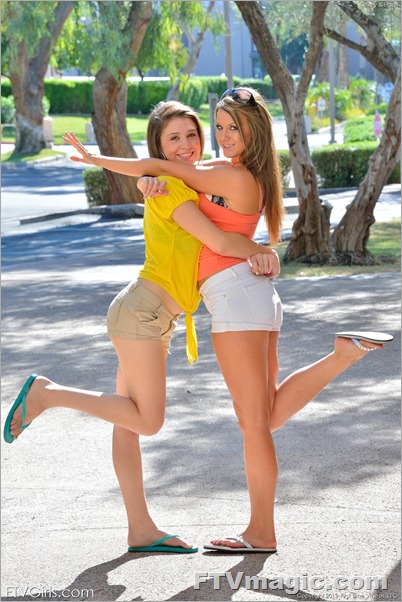 Free FTV Photos & Video:

Videographer/Photographer's Comments: Kelsey had been working on her friend Hazel for a while, and each time something would go wrong (she would change her mind, or the arrangements to pick her up would fall through, or weather, or something etc…) that we postponed the shoot for nearly 5 months. Well, it finally happened, and I'm happy we had a successful girl-girl shoot of two real life friends. They arrived late night, and I pick them up from the airport (outtake clip) — notice how bigger Kelsey's breasts are! They are literally popping out of her bra (thanks to the birth control she's taking). She also had braces, didn't know she got them. On the next morning we visit an office area (and no, its not completely vacant, just timed it early enough that there were a few people there, men only). We see them in cute casual clothing, as usual Kelsey's breasts popping out, and them kissing and getting frisky. Once naked, they put on some sexy dresses & heels, but not before getting a little kinky with some heel stuffing. Now both super tall and leggy, we get to see them do the 'catwalk' walking sexy in those heels. Security spotted us there, though he didn't approach, I didn't want to take risks, so we moved to another place. There on the steps, they start fingering each other, but we get caught again. They were also getting head exhaustion (this was taken in July) and so we went for a breakfast (outtake clip). I asked Hazel to grow a little hair on her pubic area, but she doesn't like it long, so it made for an excuse to shoot a shaving scene. It leads to some oral sex, and more fingering, along with some ass licking (which has been a big member request). As you can see, niether girls have experienced that, but both enjoyed being on the recieving end. Kelsey also gets fingered in the butt, which she's never done before. Then its time for them to masturbate, and both girls can't have real ones if there's someone around. So I have Hazel do it first, in the bedroom, and she ends up having some strong contractions throughout, and a squirting orgasm finish. Kelsey's masturbating takes a little longer, ending up using a vintage vibrator (she tried the eroscillator but wasn't successful) and ended up with a nice orgasm with visible vaginal contractions. She had to watch some porn on the computer to get herself there. Then to finish off the day, Hazel goes all out and picks one of the largest toys, the Blue Monster toy, its huge… and manages to ride it nearly to the base at one point! And she actually likes it. So maybe tomorrow try the biggest toy, the FTV Monster itself. Kelsey uses something smaller, for her tiny looking vagina. Hot views from below…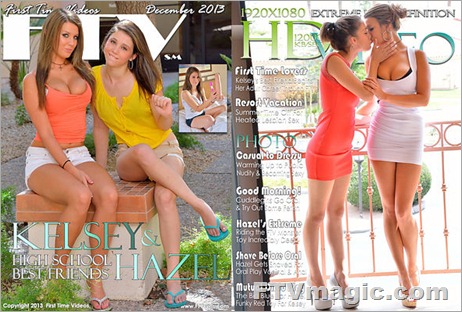 Watch Free Kelsey & Hazel Lesbian Video:
And of course I offer you to…
Subscribe FTV Girls Today!
Watch all the Teen Masturbation videos
Rate this FTV girl: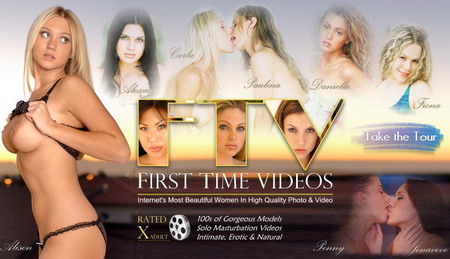 This entry was posted on Saturday, November 30th, 2013 at 15:54 and is filed under FTV Girl Hazel, FTV Girl Kelsey, FTV Kelsey & Hazel. You can follow any responses to this entry through the RSS 2.0 feed. You can leave a response, or trackback from your own site.
Similar Posts:
Read This Please
WHY FTV GIRLS?
GIRLS BATING ON CAMERA
1000+ Gb OF HD VIDEOS
UPDATING SINCE 2002
700+ BEAUTY GIRLS
WEEKLY UPDATES
GET ACCESS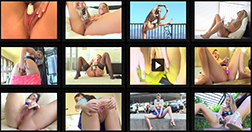 Free Streaming FTV Girls Videos on
GirlSoloTouch.com
Our Magic FTV Girls
More Sexy Girls!
Recent Posts
Archives
More Sexy Girls!

Highest Rated Girls
Join FTV Girls