June 8th, 2013 | Posted by Daniel | In FTV Girl Megan | 23,372 views
Hey guys! Here I am after a long time. And I have for you a great teenager girl. Her name is Megan, she is so young and beautiful! She has an ultra-perfect D teen boobs. Megan is the 18 years old first timer and super enthusiastic about her first experience in porn! In her update: Public Nudity, Department Store, Masturbation to Orgasm with toy, Hard Breasts & butt Massage, Jogging Scene, Soccer Scene, Dancing Scene, Dress up Scene, Banana Stuffing, Strong Vaginal Contractions, Anal Fingering, Extreme Closeups, Foot Fetish, Panty Stuffing, Dildo Play.
Screenshots From Megan's Videos:
Megan's Comments: "Well i am a very fun and out going person i love to make people laugh a lot because to me smiling is the best feeling in the world. I like to meet new people but not if your a creep ha i get along with everyone as long as you don't judge me. I've always been a warm hearted girl i always try and help others before i help myself. Every time i see someone homeless i feel extremely bad because i believe that we should all be safe and knowing that they are out there either in the cold or in the burning sun it hurts me. I love going to church and praising the lord if it wasn't for him i don't think I'd be here right now so every Sunday is my day of giving to him to thank him for how far hes brought me in this world and in my career. I'm just like most people on my days off i like to relax and watch movies and eat popcorn then again who doesn't like doing that , but to be honest i rather be over at my friends house because i love my social life. I like walks in the park where I'm just feeling the wind blow between my hair and the sound of nature is just the most relaxing thing ever. My favorite thing to do is play sports if you can play sports than your awesome or even if you like watching sports i mean i love playing volley ball, soccer, i love running , basketball , and i love football i also play tennis but every here and there not always but the one i love the most out of all is football. No i am not a tomboy i am super girlie but when it comes to sports and i have to get down and dirty I'm all for it. My life wasn't always this good i mean when i was younger i went through struggles but then again we all had problems in life no matter the age. I love wearing sporty clothes because it is so comfy to wear but i also like dressing up like if i go out to eat i have to dress up because you never know who will be there or i mean just my self confidence isn't that high so i feel like everyday is a fashion show only if i go out though."
Get all her 449 photos and 141 minutes of 12000kb HD video >>
This Is FTV Teenager Megan: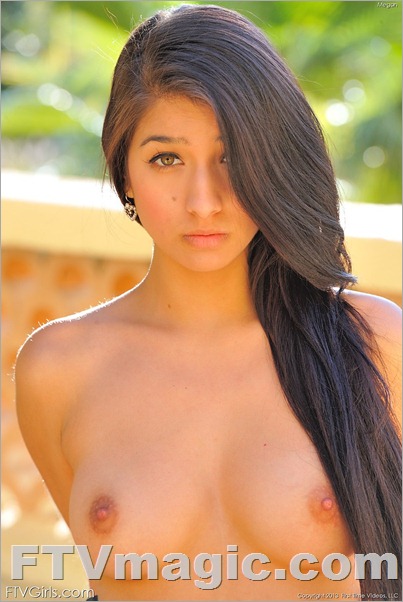 No Comments »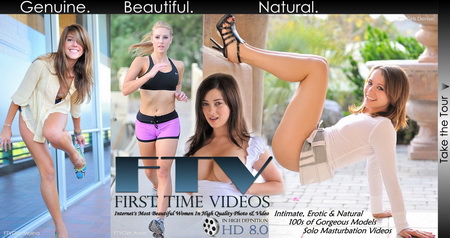 March 3rd, 2013 | Posted by Daniel | In FTV Girl Eva | 41,112 views
Another fresh FTV girl is Eva (also known as glamour model Eva Lovia). She is 23 years old, she's not a sweet-face type girl but I liked her dunno why. So there will be a lot of photos in this FTV magic update. First of all I need to say that FTV Eva has a nice flexible body with great tits and ass. I can also tell about her personality… but who cares! This is the adult website and the girl was paid for showing her wet pussy and masturbating in front of HD camera. In this great FTV update Eva stretching her pussy and ass, inserting fingers inside and we can even see the inner side of her private parts in HD! FTV Eva has a lot of videos in the FTV members area and inside this publication you can see screenshots from her video pages.
In her update:
-> Exercise, Jogging & Yoga Scene
-> Public Nudity: Mall, Resort, Gym
-> Masturbation:  Orgasm w/Toy
-> Massage(Hard):  Breasts
Fetish in her update:
-> Extreme Closeups, Labia Stretching
-> Anal Fingering/Gaping, Anal Toys
-> Strong Vaginal Contractions
-> Deep Dildo Ride
-> Foot Fetish
And this is in 398 photos & 8600 Mb of HD videos. Download now >>
This is Flexible FTV Girl Eva:
FTV Model Comments: "Hi guys!! My name is Eva Lovia, I'm a 22 year old glamour model that likes to experiment with the occasional sexy female now and then. I'm the girl next door with an exotic twist. I'm Japanese and Spanish, so in other words have killers eyes and a nice booty! I was born in SoCal and then moved to NY, and finally in SC where I currently attend college, everyone needs a back up plan ha-ha. I started off doing bikini competitions with Hooters and modeling with bud light and other companies, eventually the inner bad girl said it was time for a change and I started doing adult work. I also bartend five nights a week and do webcam! I am a busy busy girl and that's how I like to be. Like most girls I was nervous about starting something of this magnitude and it being on the internet for all to see, but the more experience I had, the more comfortable I was with my new title as a Pornstar and glamour model. I try to balance my real life (school, the bar, and home) and my crazy career. It is hard sometimes but I think nothing worth it was ever easy. I have a sister that dances and a brother that is also a college student. I'm the oldest so I try to keep my shit together and not let any of the success take away from really matters. I love working out, kayaking, horse back riding, and anything outdoorsy. I also love to get a lil crazy with my girls now and then but I'm really a homebody that loves nothing more than a night in with my puppy Lady and a good glass of red wine…now were talking! Don't get me wrong I love the perks of my job. I love to be able to travel and meet awesome new people. I recently started feature dancing around the country, and the rush you get on stage is unreal. I love making new fans and showing them I am a down to earth girl that's warm and also has a frisky side! I actually just did a show in Vegas, worked until 4am then went to the airport at 6 to shoot for FTV! The hotel I stayed at had an after hours party so needless to say I got no sleep, after hosting a pool party in 120 degree weather, an hour long shoot, then featuring at night. But like I said nothing good comes easy. I'm actually heading to LA right after typing this to shoot some DVDs and online videos, then heading home where I have to work on two new sites I'm launching, missevalovia.com and loviagirls.com (check them out \…seriously ha-ha) I'm trying to get involved in all sides of this business, many people just see a pornstar, but really I'm a very hard working business woman in an industry dominated by men. I'm not like most girls and my fans that get to know me love me for it! I'm very active on twitter (missevalovia) and Facebook (facebook.com/missevalovia) and I love to personally respond to my fans. I hope you guys like my FTV and if you hit me up and get to know me you will see that this innocent face has a little devil on her shoulder ha-ha."
7 Comments »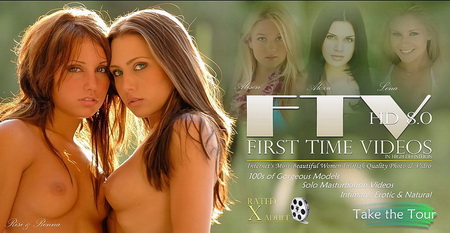 March 3rd, 2013 | Posted by Daniel | In FTV Girl Laurie | 14,250 views
FTV ORIGINAL. Total first time experience. Meet fresh FTV girl Laurie. She is 19 years old, a bit shy girl. Her height: 5'6". Her figure: 34C-24-34. Very flexible girl, have a tattoo, pierced belly button. She was shot with the assistant-girl with big breasts, and they even masturbated together.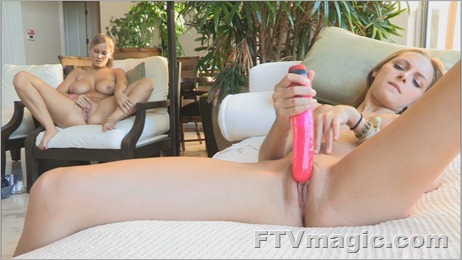 In the FTV members area you can download 200 photos and 5700 Mb of her videos. In her update:
-> Public Nudity: Resort
-> Masturbation:  Orgasm w/Fingers
-> Massage (Hard): Breast
-> Assistant: Alice (breast play)
-> Video of Photoshoot
-> Yoga Scene
-> Extreme Closeups
-> Shaving Scene
-> Foot Fetish
-> Dildo Play
This if FTV Girl Laurie:
FTV Laurie's Comments: "Hey this is Laurie. I'm 19 years old and just getting into the adult industry. I actually found out about FTV from one of my old school friends, Melody that was on FTV too! This was my first time experience ever, and I've never had so much fun in my entire life, I even met a new friend Alice! I really had such a great time. I've been very independent since I was 17 years old and have always been into watching porn. I figured I would give it a try myself and am so glad I did. Actually, when I was from the time I was born to about 17 I had a very crazy family life and decided to run away from home and everyone that I know. I'm from Colorado and decided to go all the way to California by myself. I'm still in California and am unsure of whether or not I will stay here, but right now it's where I call home. I've never looked back, not ever. I would say that my life is a little crazy at times, but I always enjoy myself no matter what. My favorite things to do to pass the time are hanging with my friends, shopping, painting (any arts and crafts really) and going to parties. I love parties where you can go and just forget about everything and have a great time dancing the night away. I also love doing yoga and working out. Also I only eat things accordingly to my blood type, I've just found that it makes me feel so much better and keeps me healthy. I'm also absolutely obsessed with Lana Del Rey. I love all her music and her personally. I carry my iPhone & headphones with me anywhere and everywhere I go so whenever I want to can listen to Lana. Whenever I'm home alone I just zone out to her voice and to her music. Also just listening to her songs inspire me to do all sorts of different paintings, she's just such an inspiration to me. I love making my own jewelry as well out of embroidery thread. I love making bracelets, ankle bracelets, necklaces and all sorts of other cute things. I hope you all enjoyed my first time video, I know I did. I can't wait to continue my career in the adult industry."
9 Comments »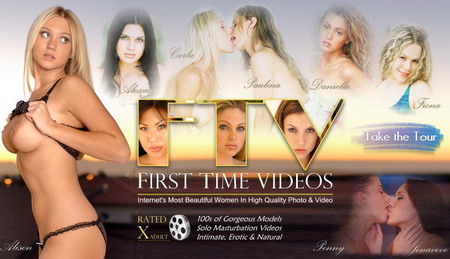 February 27th, 2013 | Posted by Daniel | In FTV Girl Aurielee | 19,381 views
There is something in this girl, you know… No, not a something… She is just exciting! Freshest FTV girl for today! I've just selected her photos to share with you guys… And I mast to say I liked a lot of them! Such a nice little pink pussy… such a firm butt… But I definitely advice you to watch her videos (In HD in the members area) because she is cumming so hard, with body shaking and convulsions! This beauty's name is Aurielee! She is so young and playful girl… teenager, she is only 18! And of course she has her first time experience here, on FTV, and masturbating in front of camera for the first time in her life. Her height is 5'4", her figure: 34C-25-37.
Model Comments: Hello

My name is Aurielee and I'm 18 years old, as of July. I'm very new to the industry and am enjoying myself very much. My honeybee Alaina and some fans introduced me to ftvgirls and got me curious about nude modeling… Now I am having the time of my life!! I like masturbating, camming, anal play and BDSM. Some of my hobbies are hooping, reading, pole dancing (I have a portable pole in my living room!!), regular dancing, cooking, and playing the piano and guitar. I love talking dirty and pleasing others.  I'm part Irish and English but people think I have some ethnic in be because of my booty but my mom has the same.  I am currently taking a year off before I go to college and living in LA, pursuing my modeling career and enjoying the freedom of being on my own and being financially independent. I have my spot and scholarships ensured at a lovely small liberal arts college that I am very excited about going to in the fall of 2013. I plan on continuing to model and cam during college.. I hope you like my work and receive pleasure from it because I sure enjoy what I do ;). My first shoot with FTV was a blast… I really liked that I was able to incorporate my hobby of hooping. That's a first! Also, the photos and videos at the public restaurant we're something I've never done before. I was super nervous at first but in the end I was turned on by it all.. Oh yeah I forgot to mention, I'm a voyeur! 😛
In her update (All this action in HD):
-> Public Nudity: Park, Office
-> Masturbation:  Orgasm w/Toy
-> Massage(Hard):  Breasts, Butt
-> Nude Hulahoop Play
-> Dressup Scene
-> Extreme Closeups
-> Anal Fingering
-> Cucumber Stuffing
-> Double Penetration
You can download her sample video from here or here.
Here is Young Aurielee: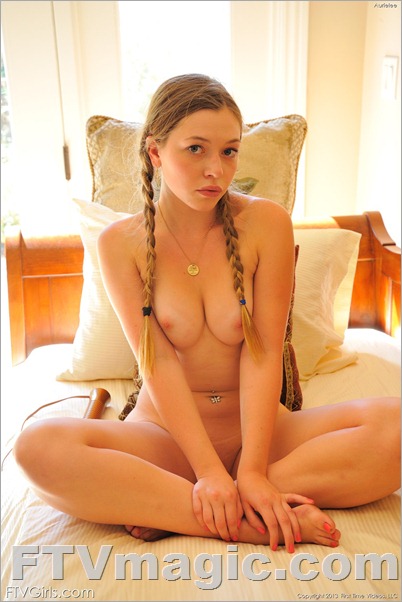 So… Let's start watching her photos

9 Comments »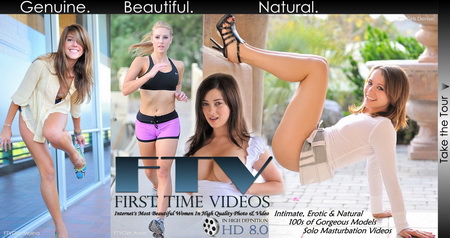 February 20th, 2013 | Posted by Daniel | In FTV Girl Jessica | 14,448 views
Gorgeous girl with sexy forms and flexible body FTV Jessica returns. Great butt, nice tits… and such a beautiful smile. In this update: 78 Photos, 4200 Mb Video.
=> Public Nudity: Resort
=> Masturbation:  Orgasm w/Toy
=> Massage (Hard): Breast, Butt
=> Special Automotive Event
=> Shower Scene
=> Valentines' Special
Jessica's Comments: "Well I'm back, and I didn't know that my shoot is going to be up 6 months from now!  I must be pretty special to have my update on Valentines' day in 2013!  Then again my last update I shot in April appeared in August on the website.  Anyways I was honored to be picked for this trip because from what I hear it doesn't happen often.  And well I do have a crush on the photographer so it was pretty exciting for me.  I'm not into cars at all so most of these special cars I didn't have any clue about.  It must really be a guy thing because everybody who was at these events were older men our younger guys following and taking pictures.  I'll be happy with a Jeep or a big car.  I also don't like to drive and I don't think I'm a good driver so I would never ever spend so much money on a car.  So I'm on a better diet now (the atkins diet) and my tummy is getting into better shape.  I'm also jogging some and doing situps.  I want to have a tighter figure around my waist.  Here's a pic of me with my new improved waistline and here's a pic of me all made up.  I was so upset that while I was rushing to get to the airport (which I missed my plane!) I was scrubbing my face and scratched it above my chin.  I really didn't want it to show on the pics and I was very self conscious about it.  All the time I was hoping that the people around wouldn't notice.  The photographer kept asking me to put no makeup on and be natural but I didn't want to!  You still do see me without makeup when I'm taking a shower or in the morning wakeup shots."
Jessica's 2nd Comments: "Thanks for watching me again and I hope you enjoyed this very normal me where you see me as I am in real life and also how I masturbate normally like at home with my favorite vibrator.  Too many sites ask me to make extra noises and hurry up and fake the orgasm but here I can do it exactly how I like it and orgasm for real."
This Is Beautiful FTV Jessica: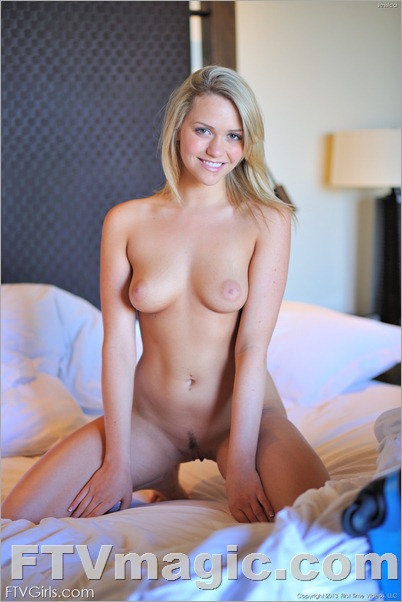 8 Comments »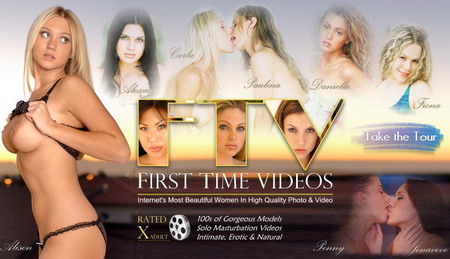 About FTV Magic
Here on FTV Magic you can find
reviews,
free photos and video samples
of beauty
teen girls from
FTVgirls
pornsite.
More than 700 BEAUTY young girls
masturbating in front of camera and get strong orgasms. Recorded on video in HD.
In the members area you can download:
- More than 1000 Gb of HD videos.
- More than 100 000 Professional Photos.
- More than 700 teen girls
inside
.
You can really see there everything you ever wondered of girls!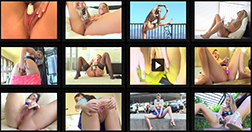 Free Streaming FTV Girls Videos on
GirlSoloTouch.com
Our Magic FTV Girls
Our Magic Girls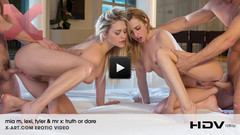 Statistics
User Online: 1
Today Visitor: 571
Yesterday Visitor: 2,075
Highest Rated Girls
Join FTV Girls

All The FTV Girls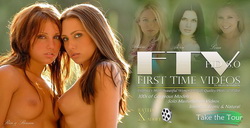 FTV Girl Alison Angel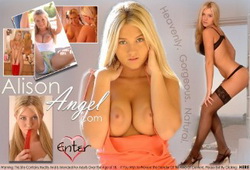 FTV Girl Danielle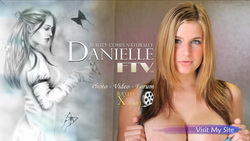 There will be outgoing resources: