April 20th, 2010 | Posted by Daniel | In FTV Tiffany | 18,738 views
Hello, world. Today we meet FTV girl Tiffany. She is a very cute girl, with perfect breasts from Ohio. She used to live there until she went to 'porn valley' in California to become a pornstar. Tiffany is 18 years old, her height is 5'3", her figure: 34C-25-35. Her shot was made by contributing photographer and we can see the difference in style. But I like his style, it is mere hardcore. Some of his photos are just awesome. In this shot: some hard fingering, some glass toy play, purple lingerie action in the bathroom with more fingering, 'magic wand' toy in the bedroom and…Tiffany attempted a toy larger than the Big Ten Toy, rubbed herself at the same time. She had multiple orgasms (with strong ones) and some very strong contractions. And she had 'milky juices' when she masturbated. Also I think this is the first FTV update where you can see the smoking girl. FTV avoid this fetish but contributing photographer wanted to shoot it. As usual, below some of her photos. For free.
This is FTV Girl Tiffany: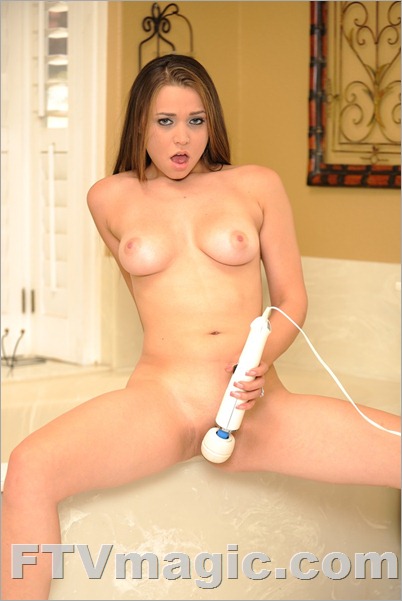 53 Comments »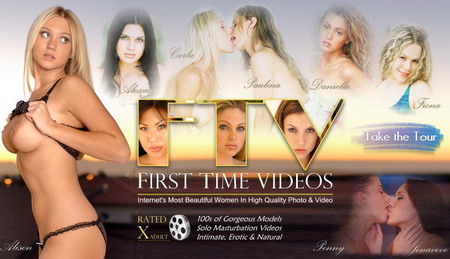 April 19th, 2010 | Posted by Daniel | In FTV Drew | 15,355 views
Hi everybody. Today we have Drew Barrymore. Just kidding. We have FTV Drew on FTV magic today. She is 21 years old. Her height is 5'4", her figure: 34B-25-35. She lives with her parents now in Phoenix. And she never used vibrators or other sex toys because she is too afraid her parents could find them. She's been using her fingers since fourteen to masturbate. For FTV Girls she use sex toys for the first time in her life. And FTV members can enjoy her first time experience. And this is exciting experience cause Drew has strong orgasms with strong vaginal contractions & milky juices flowing out. Drew did a lot of great things for FTV: from the public nudity, masturbation, orgasm, and even fisting and vegetable stuffing. So… enjoy free photos of this total first-timer below:
This is FTV Girl Drew: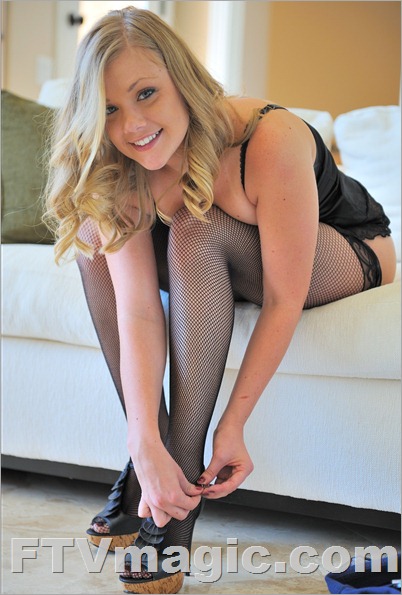 29 Comments »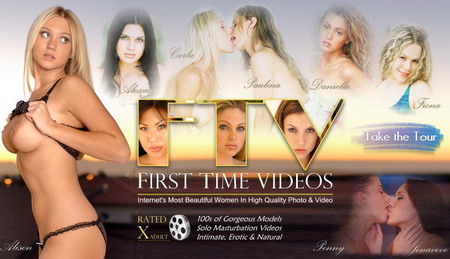 April 3rd, 2010 | Posted by Daniel | In FTV Jayden | 36,940 views
First of all I glad you like my blog and subscribe on the updates. Today we have almost 300 subscribers. And now.. I bet you've been waiting for a long time this FTV chick appears on FTV magic. And here we are. Meet gorgeous FTV Jayden. Jayden is a sexy very tall girl (which is rare thing for FTV), has a really beautiful & natural figure in her 23 years old. Also she has a beautiful face & smile mixed with 'glamour pose mode'. But after some FTV shooting she stared to warm up, and smile more. It was hard for photographer to get her trained instincts off keeping her hands on her breasts and her vagina. Same thing with masturbation. But she claimed she had orgasms every time. We should see her videos in order to verify the veracity of her words. Except the masturbation videos, Jayden has a lot of great stuff: pussy & breasts play, sex toy using (including the big ones), swimming in the pool. She looks very sexy in the glasses (she wears it a half of the shot). Jayden has 258 Unique Professional Photos & 3500 Mb of 1440×1080 HD videos in the FTV members area. A lot of photos I shared in this publication below. And OK… also you'll find there a couple of her free FTV videos.
Meet Sexy FTV Jayden: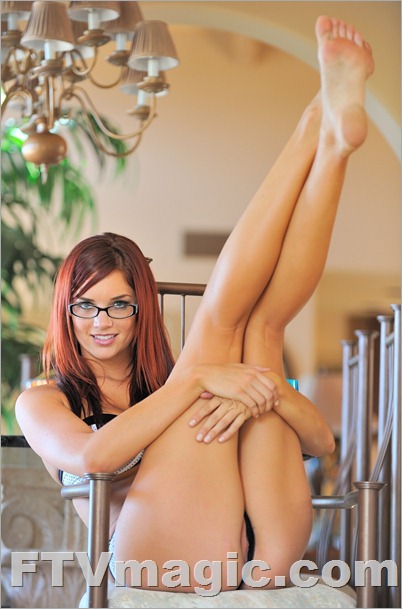 45 Comments »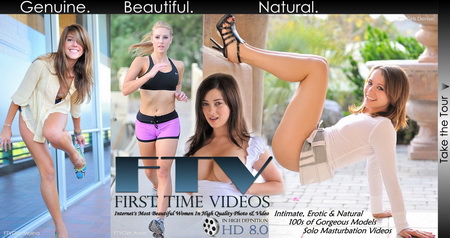 March 29th, 2010 | Posted by Daniel | In FTV Kirsten | 25,835 views
I prefer teen FTV girls but there is a thing why I like more mature FTV girls. It is their wide pussy. They can stretch it, open it wide, use big toys. And FTV photographer can make nice pussy inside close-ups. Sorry I talk about pussies but this is the FTV girls review site so what else can I say lol. Today I share with you photos of FTV girl Kirsten. Her update added to the FTV girls members area a few days ago, on March 22, 2010. 233 new photos & 4800 Mb of fresh HD video available for downloading. Kirsten is a sexy brunette, 28 years old. Her height is 5'7", her figure: 35B-24-35. There is a lot of great stuff in her videos: public nudity & masturbation at the park, masturbation to orgasm with toys in various & really nice positions, wide open pussy close-ups with cervix views, dress up scene, yoga scene, fisting, fingering, FTV toy deep ride, makeup tool stuffing. Kirsten is FTV exclusive girl and has her total first time experience. As usual A LOT OF free photos inside this publication.
Sexy FTV Girl Kirsten: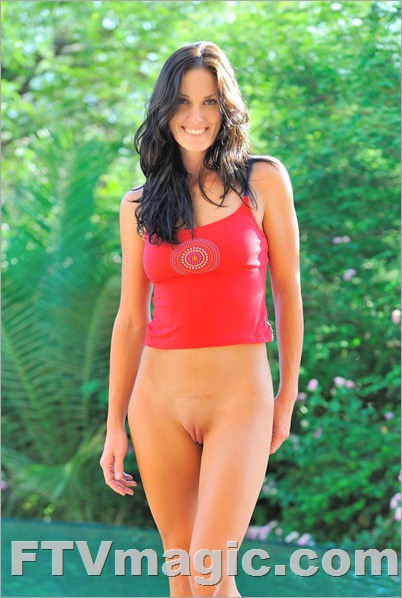 22 Comments »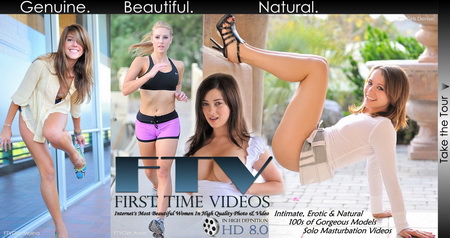 March 22nd, 2010 | Posted by Daniel | In FTV Jesse | 31,870 views
Hello, people. Time to subscribe FTV girls cause we still have updates with sexy young girls. Like Jesse. She is 18 years old. And she has a very interesting appearance. Her mother is Japanese & German, Her dad is American Indian.  So she's got blue eyes, Asian features & Indian cheekbones. Jesse has a cool and easy personality. I like to see her on FTV girls. Her boobs are small and her body is tiny and sexy. Photos are just great. I like FTV more & more. Girls look like playboy models. Quality is excellent. Jesse's measurements: 33A-24-33. Her height: 5'2". Her weight is 95 pounds. And she used big suction cup dildo which, as she said, could split her in half lol. A lot of masturbation videos, with and without toys. A lot of orgasms, squirting and pussy contraptions on her videos. Her vagina is so milky. You can see it on the free photos below. Also Jesse brought a lot of clothes with her for the FTV shot. So this FTV update is worth to be seen.
This is FTV Teen Jesse: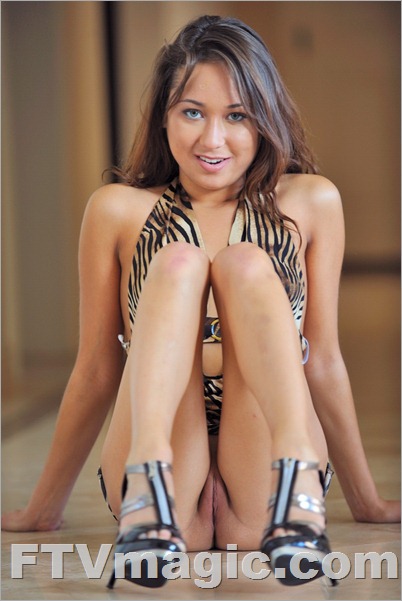 19 Comments »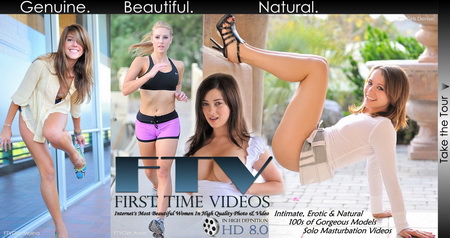 About Blog
You are visiting review site for the best solo paysite
FTVgirls
. More than 600 BEAUTY young girls masturbate in front of camera and get strong orgasms. Here you can find a lot of sample photos and free videos.
You spent a lot of time searching for free porn? It can't be quality and it can't be enought. Try these girls, this quality, this heaven.
On the
FTVgirls paysite
you'll can download:
=> 1000,000+ Mb of HQ (HD) video
=> 100,000+ Unique Professional Photos
=> 600+ Different FTV Girls will show you everything you wondered!
Topless Cuties
Our Magic Girls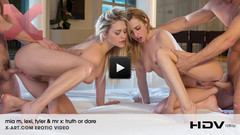 Why Do You Like FTV?
Loading ...
4 visitors currently online
1494673 visited this site ever
Highest Rated Girls
Join FTV Girls