February 18th, 2008 | Posted by Anastasia | In FTV Girl Rebekka | 6,095 views
Rebekka comes from Barcelona, Spain, and knows very little English.  To a point where basically no conversation can be possible.  However, the moment she arrived, her personality shone through; the language barrier seemed to be no problem anymore.  Not shy at all, she gets naked right away, but explaining what we are doing next isn't easy.  Poor girl actually fell down the airport escalators before I picked her up at the airport, and hurt her knee pretty bad (you can see it on video clip 1).  She took an immediate liking to the Lamborghini Gallardo in the garage, taking photos of it with her personal camera, so we made our first photoshoot out of it.   What also struck me was her natural beauty, beautiful eyes & smile, and round, firm breasts — and that very nice butt of course.  She seems to like her butt best, at least that is what it seemed like.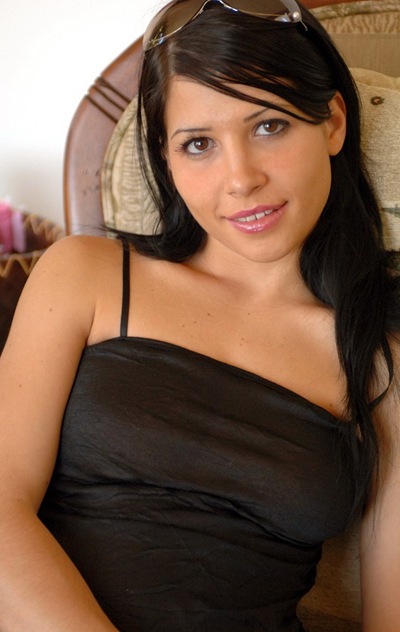 Remember that there was never any real communication during the entire shoot!  Of course, what made her shoot a 'one of a kind' was the masturbation… giving her two toys (that she picked out), she went all out, and I realized that she had never experienced a 'rabbit' toy before.  She had her way with it, learning it, experiencing it, and you can see the intense pleasure course through her body and the smile on her face…  Two orgasms at least, from what she expressed, and a 'mini squirt' that wasn't caught on camera unfortunately, because it occurred during the photoshoot & preparation with toy.  How she did it, she did not explain, and could not reproduce.  Too bad the communication was not there to really understand each other.  I don't think she even knew what squirting was about.   I don't know if it was her just playing with the camera, but there definitely was some chemistry there… I just wanted to grab that butt and… Video clip 5 & 6 were split for easier downloading; she masturbated for over 20 minutes.  Hot stuff.
Sample FTV pictures:
In the FTV members area:
219 photos & 1730 Mb of HQ video (2000kb/sec)
-Dressup Scenes & Lingerie
-Video of Photoshoot/Play with Lia
-Masturbation to Orgasm w/toy
-Extreme Closeups, Public Nudity
-More Masturbation, Strong Orgasms
Rate this FTV girl:
21 Comments »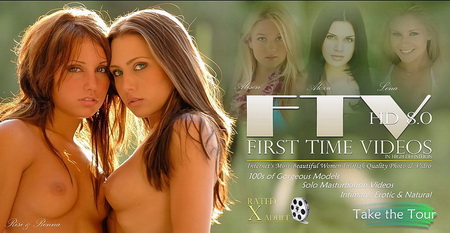 Read This Please
WHY FTV GIRLS?
GIRLS BATING ON CAMERA
1000+ Gb OF HD VIDEOS
UPDATING SINCE 2002
700+ BEAUTY GIRLS
WEEKLY UPDATES
GET ACCESS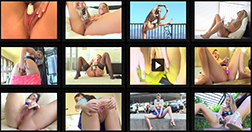 Free Streaming FTV Girls Videos on
GirlSoloTouch.com
Our Magic FTV Girls
More Sexy Girls!

Recent Posts
Archives
More Sexy Girls!

Highest Rated Girls
Join FTV Girls