February 27th, 2013 | Posted by Daniel | In FTV Girl Aurielee | 19,769 views
There is something in this girl, you know… No, not a something… She is just exciting! Freshest FTV girl for today! I've just selected her photos to share with you guys… And I mast to say I liked a lot of them! Such a nice little pink pussy… such a firm butt… But I definitely advice you to watch her videos (In HD in the members area) because she is cumming so hard, with body shaking and convulsions! This beauty's name is Aurielee! She is so young and playful girl… teenager, she is only 18! And of course she has her first time experience here, on FTV, and masturbating in front of camera for the first time in her life. Her height is 5'4", her figure: 34C-25-37.
Model Comments: Hello

My name is Aurielee and I'm 18 years old, as of July. I'm very new to the industry and am enjoying myself very much. My honeybee Alaina and some fans introduced me to ftvgirls and got me curious about nude modeling… Now I am having the time of my life!! I like masturbating, camming, anal play and BDSM. Some of my hobbies are hooping, reading, pole dancing (I have a portable pole in my living room!!), regular dancing, cooking, and playing the piano and guitar. I love talking dirty and pleasing others.  I'm part Irish and English but people think I have some ethnic in be because of my booty but my mom has the same.  I am currently taking a year off before I go to college and living in LA, pursuing my modeling career and enjoying the freedom of being on my own and being financially independent. I have my spot and scholarships ensured at a lovely small liberal arts college that I am very excited about going to in the fall of 2013. I plan on continuing to model and cam during college.. I hope you like my work and receive pleasure from it because I sure enjoy what I do ;). My first shoot with FTV was a blast… I really liked that I was able to incorporate my hobby of hooping. That's a first! Also, the photos and videos at the public restaurant we're something I've never done before. I was super nervous at first but in the end I was turned on by it all.. Oh yeah I forgot to mention, I'm a voyeur! 😛
In her update (All this action in HD):
-> Public Nudity: Park, Office
-> Masturbation:  Orgasm w/Toy
-> Massage(Hard):  Breasts, Butt
-> Nude Hulahoop Play
-> Dressup Scene
-> Extreme Closeups
-> Anal Fingering
-> Cucumber Stuffing
-> Double Penetration
You can download her sample video from here or here.
Here is Young Aurielee: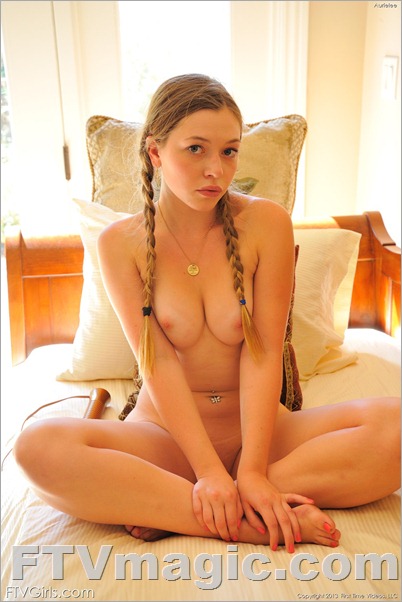 So… Let's start watching her photos

Rate this FTV girl:
9 Comments »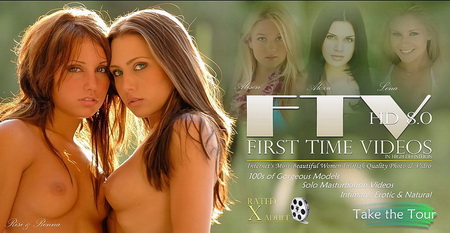 February 20th, 2013 | Posted by Daniel | In FTV Girl Jessica | 14,913 views
Gorgeous girl with sexy forms and flexible body FTV Jessica returns. Great butt, nice tits… and such a beautiful smile. In this update: 78 Photos, 4200 Mb Video.
=> Public Nudity: Resort
=> Masturbation:  Orgasm w/Toy
=> Massage (Hard): Breast, Butt
=> Special Automotive Event
=> Shower Scene
=> Valentines' Special
Jessica's Comments: "Well I'm back, and I didn't know that my shoot is going to be up 6 months from now!  I must be pretty special to have my update on Valentines' day in 2013!  Then again my last update I shot in April appeared in August on the website.  Anyways I was honored to be picked for this trip because from what I hear it doesn't happen often.  And well I do have a crush on the photographer so it was pretty exciting for me.  I'm not into cars at all so most of these special cars I didn't have any clue about.  It must really be a guy thing because everybody who was at these events were older men our younger guys following and taking pictures.  I'll be happy with a Jeep or a big car.  I also don't like to drive and I don't think I'm a good driver so I would never ever spend so much money on a car.  So I'm on a better diet now (the atkins diet) and my tummy is getting into better shape.  I'm also jogging some and doing situps.  I want to have a tighter figure around my waist.  Here's a pic of me with my new improved waistline and here's a pic of me all made up.  I was so upset that while I was rushing to get to the airport (which I missed my plane!) I was scrubbing my face and scratched it above my chin.  I really didn't want it to show on the pics and I was very self conscious about it.  All the time I was hoping that the people around wouldn't notice.  The photographer kept asking me to put no makeup on and be natural but I didn't want to!  You still do see me without makeup when I'm taking a shower or in the morning wakeup shots."
Jessica's 2nd Comments: "Thanks for watching me again and I hope you enjoyed this very normal me where you see me as I am in real life and also how I masturbate normally like at home with my favorite vibrator.  Too many sites ask me to make extra noises and hurry up and fake the orgasm but here I can do it exactly how I like it and orgasm for real."
This Is Beautiful FTV Jessica: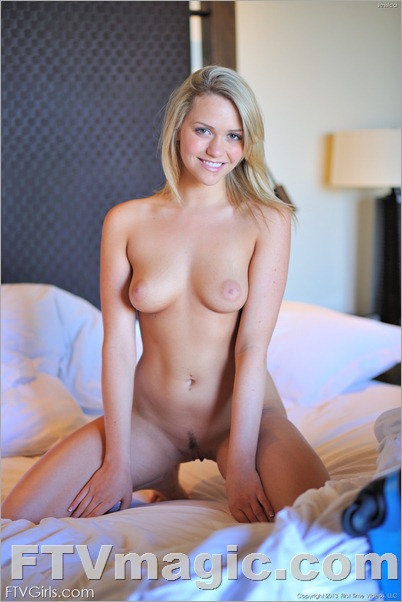 Rate this FTV girl:
8 Comments »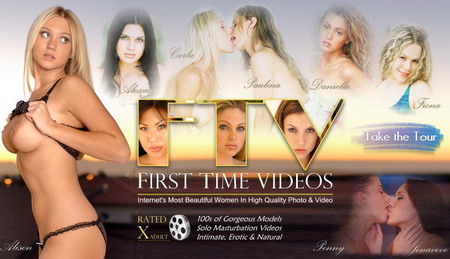 February 17th, 2013 | Posted by Daniel | In FTV Girl Eliana | 39,076 views
Videos inside this publication! Such a cute girl, most recent FTV teenager with sweet face and great figure. Meet FTV Eliana. She is 21 years old, she has her first time experience on FTV and she swear she has never been masturbated before. Eliana is 5'4", her measurements: 34B-25-35.
On her page in the FTV members area there is 7.8 Gb of HD video and 353 high resolution photos available for downloading. In her update:
-> Public Nudity: Park
-> Masturbation:  Orgasm w/Toy
-> Massage(Hard):  Breasts, Butt
-> Video of Photoshoot
-> Dress up Scene
-> Extreme Close-ups, Labia Stretching
-> Strong Vaginal Contractions
-> Milky Wet Orgasms
-> Squirting Orgasms
-> Deep Dildo Ride
-> Vibraking Squirting
FTV Eliana's Comments: "It's true that I've never masturbated before. I did rub and finger myself once in a while but its more curiosity and missing intercourse after months of not having it that sometimes I need just a finger inside me to remember the feeling. When I got asked to taste my finger when I did it in the movie I didn't know if I wanted to. I don't think I taste special but I like it when guys go down on me. I was so nervous about getting naked in front of a stranger and thinking that I will have to masturbate made me even more anxious. Its not like I do it, and expecting me to orgasm seemed impossible. The whole time though I was expecting an older creepy porn guy (I don't know why, just was in my head) but he turned out to be a good looking guy which helped me become more comfortable with everything. He also took it slow (I think he's been doing this for a long time) and by the time I had to masturbate I as a bit more confident in myself. I've never touched a vibrator before and I was anxious again and he left me alone with it (and that was a good thing so I didn't have to worry about another person watching). At first it was strange feeling, and maybe a little ticklish but then I started feeling this flow go through my stomach and spark into my toes that felt different but good. I knew then that maybe this isn't so bad after all. Then when that orgasm happened there was a tingle and then a warm rush that went sort of into my cheeks. That's the best way to explain it."
This Is FTV Teenager Eliana: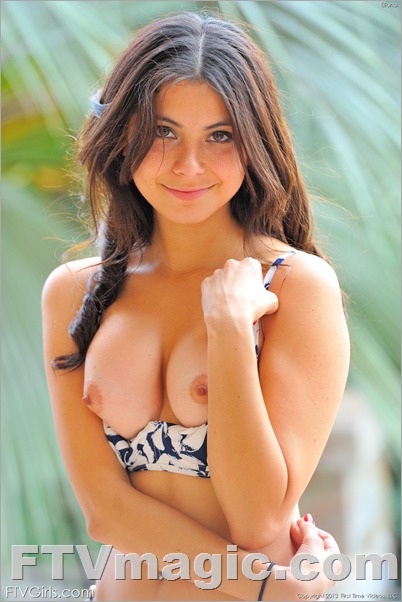 Rate this FTV girl:
2 Comments »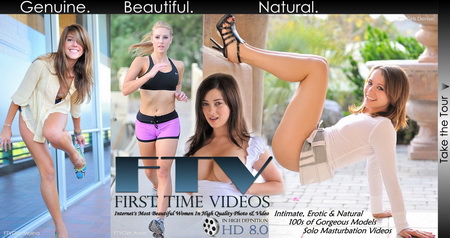 February 16th, 2013 | Posted by Daniel | In GTV Girl Jodi | 8,662 views
Nice girl, I really like her face and her smile. Meet FTV Jodi. She is a new to FTV Girls and to nude modeling at all, so she has totally first time experience! So you can download HD videos of this amateur teen girl masturbating in front of camera! Jodi is 20 years old, her height: 5'8", her figure: 34B-26-37.
In her update:
-> Public Nudity: Mall
-> Masturbation:  Orgasm w/Toy
-> Tae Kwon Do Scene
-> Extreme Closeups
-> Bead Stuffing
-> Banana Stuffing
-> Double Ended Dildo Play
Jodi's comments: "My favorite console is xbox 360, games include assassins creed, Alien vs Predator, Fable, Gears of War, Starwars Battle front and many, many more. In comics spiderman is my hero. I love spiderman, he's the best. Xmen is also very awesome, but nobody beats spiderman. Obviously I prefer marvel to DC. I'm also very, very into anime. Watching it has inspired me to write for Animated series (not draw them, I cannot draw) favorite anime shows include Naruto, Death Note, Blood, One PIece (of course) and quite a few others. I'm a huge movie buff mostly seventies sixties time stuff especially horror from that time period.  My greatest dream would be to one day own a film production company. Be able produce the things that I think will be amazing and be apart of them. I'm also interested in directing and writing. Directing more so then writing. I wouldn't want to write the final script but perhaps outline the entire story and have someone I hire turn it into a screenplay. That way when I have my own company I can do the story outline then step back a little, let directors and writers handle it and just produce it."
Meet FTV Teen Girl Jodi: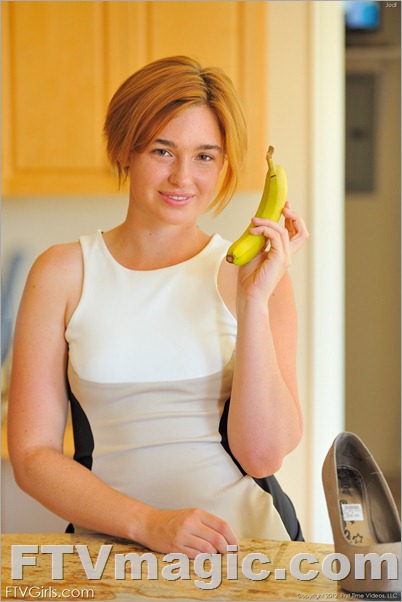 Rate this FTV girl:
9 Comments »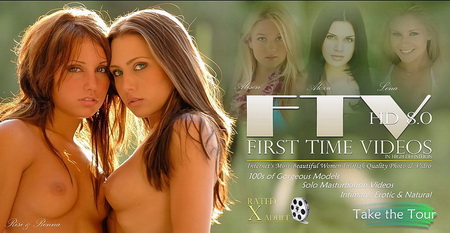 February 10th, 2013 | Posted by Daniel | In FTV Girl Abigail | 12,851 views
One of the December's FTV girl is Abigail. This young sexy lady is 23 years old, she has a firm body and nice breasts (with implants unfortunately). She is new to porn and this is her first time experience, but she is comfy with masturbation, public nudity, and toys on video. Nice shot with great close-ups and masturbation scenes in HD. In her update:
-> Public Nudity: Street, Park
-> Masturbation:  Orgasm w/Toy
-> Massage(Hard):  Breasts
-> Exercise Scene, Secretary Scene
-> Extreme Closeups, Labia Stretching
-> Anal Toy Play, Fingering
-> Foot Fetish, Deep Dildo Play
FTV Abigail comments: "I enjoy rock hard cocks slowly entering my tight wet pussy. My favorite positions are doggie, side doggie, and cowgirl. I enjoy cumming together. I love to get to the extreme point were we both cant hold ourselves any longer and the pleasure is so intense that we cum with each other. That is one of my biggest turn ons. My other turn ons are funny guys, dark eyes and skin, a guy that I know can protect me hopefully a little mountain manish ;). I also love women. I love wet pussy, round asses, little nipples, and a cute smile. I love to experiment with many different sexual endeavors. I hope to one day make love in a waterfall, in a cave, in a bookstore, in a phone booth, on an airplane, and anything unique. I hope you have as much fun with my video as I did. It was definitely one of the best times I have had in a very long time. I hope you watch me as you stroke your hard cock until it is limp. At least that is in one of my fantasies. I hope when you wake up with a hard on you rub it out to me. In the shower, on the phone, at work, anytime baby I am all yours…and you are mine.  Abigail xoxo".
Meet FTV Girl Abigail: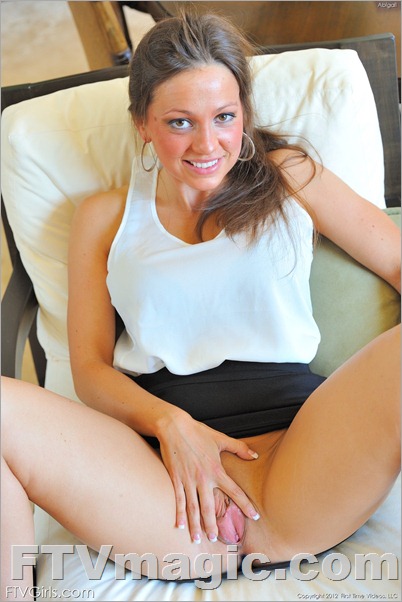 Rate this FTV girl:
5 Comments »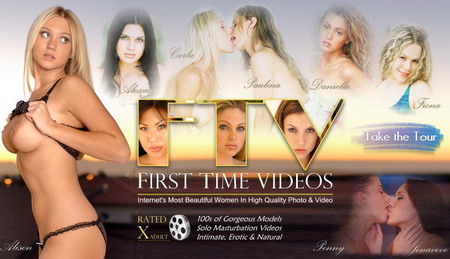 About FTV Magic
Here on FTV Magic you can find
reviews,
free photos and video samples
of beauty
teen girls from
FTVgirls
pornsite.
More than 700 BEAUTY young girls
masturbating in front of camera and get strong orgasms. Recorded on video in HD.
In the members area you can download:
- More than 1000 Gb of HD videos.
- More than 100 000 Professional Photos.
- More than 700 teen girls
inside
.
You can really see there everything you ever wondered of girls!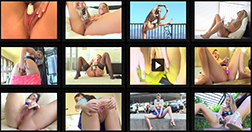 Free Streaming FTV Girls Videos on
GirlSoloTouch.com
Our Magic FTV Girls
Our Magic Girls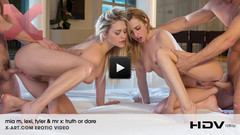 Statistics
User Online: 1
Today Visitor: 1,374
Yesterday Visitor: 2,024
Highest Rated Girls
Join FTV Girls