October 6th, 2013 | Posted by Daniel | In FTV Girl Bella | 8,341 views
Meet Bella. Her age is 24. She hasn't got a great body, but she's very flexible.  In her update (on video in the members area): Lingerie, Massage(Hard): Butt, Lactation, Curling Iron Stuffing, Nipple Stretching, Vagina Gaping Closeups, Extreme Closeups.
Model Comments: "Hello all~ I'm Bella Bends! I love to live life to the fullest. I am a huge purveyor of all things healthy: running, yoga, weightlifting, and proper diet. I eat live, raw food all day every day and of course I get down and dirty on a yummy hamburger or fish, too. I love to flip & tumble & stretch all day! Nude yoga is absolutely freeing! It edifies my heart and soul. It helps me gain mind control & more confidence. I love teaching flexibility to others

I believe sexuality is a huge part of my life..I am a lover to the core. I like to pleasure myself & others. I think orgasm is the sexiest thing ever! To see a woman cum is the most wonderfully exciting moment.. I'm bi and believe women are delicious! It was really fun to shoot my first video for FTV. It was liberating! I feel sexier than ever. Thanks for watching:) XOOXOO"
This Is FTV Bella: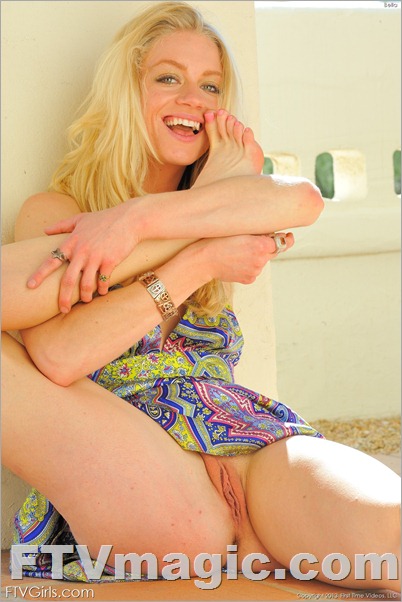 Rate this FTV girl:
1 Comment »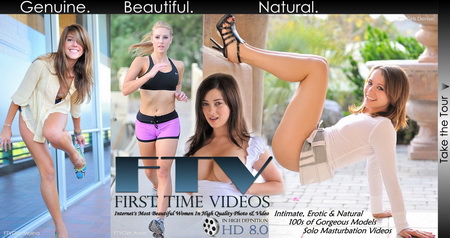 September 29th, 2013 | Posted by Daniel | In FTV Girl Jazmine | 15,421 views
Hey, guys. It's been a long time… But today I have a new FTV girl for you. Her name is Jazmine, she is 21 y.o. and she has her first time experience here, on FTV girls website. She is slim, has a pair of small tits.
Model's Comments: "I'm Jazmine, and I'm starting my porn carreer (I hope) for a little while to make some extra money to pay off some debts, take care of my sister, and pay for my University classes in Economics. I was recommended by a friend who works in the adult world to start with this website and see how I'd like doing porn. I could've started earlier, like when I was 18, but I was really shy back then. I'm even super shy now! I worked many waitressing jobs and did Hooters for two years. The tips are really good there but as you know porn supposedly is where you can really make good money. I guess the strange thing about me is that I love sex but I don't necessarily like to see pictures of myself because I'll get too critical about them. I used to be in super duper shape when I was 18 and I need to get back to working out more. I have a good diet now (I was eating a lot when I was full time in University) but need to hit the gym more. I have good genetics from what I see from my mom and I'm pretty happy the way my figure turned out. My younger teen years I started having sex early before I knew what I was really doing but fortunately I didn't get pregnant like my sister did. I also partied a lot but I'm all over that now. I like going to school and working. I don't like sitting around being lazy, though getting comfy with a guy and watching movies at home is one of my favorite things to do. Because I'm not serious with anyone right now, I felt it was the best time to try the porn work out. I don't know how long I'll do it but it depends on how much fun its going to be. I liked my shoot here, and I saw some of the photos, and my favorite part was the street shooting where I get to take all my clothes off outside! I see the girls doing it on here a lot and I asked why we weren't doing more of it (because I really did get a rush out of it) and the photographer said that its too cold and the Christmas holidays has every thing super busy. It was really cold! I thought Arizona is warm compared to San Diego but I guess not! The car shoot was fun too but I was shaking in my heels! I'm supposed to pick and keep my favorite photos from this shoot to use later if I go to the AVN thing in Vegas. So many good ones I can't decide!"
This Is FTV Girl Jazmine: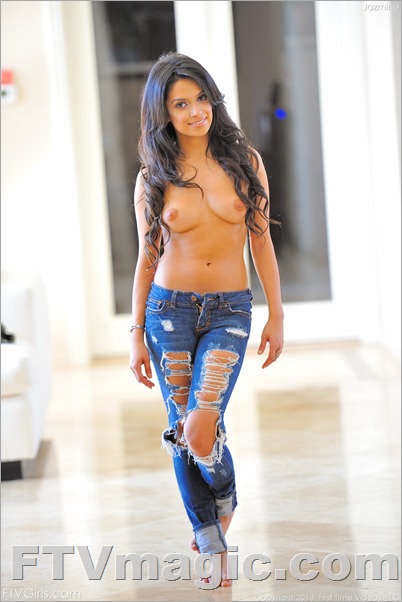 Videos in Her Update:
-> Public Nudity: Tourist Area, Street
-> Massage(Hard): Breasts, Butt
-> Video of Photoshoot
-> Masturbation w/Toy
-> Extreme Closeups
-> Man-Fingering
-> Gaping
Watch Now! CONTINUATION OF THIS POST >>
Rate this FTV girl:
1 Comment »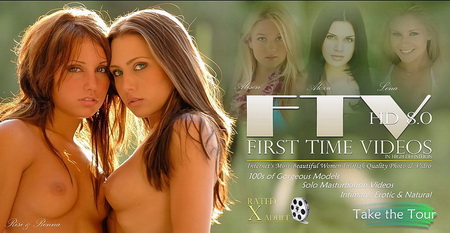 June 8th, 2013 | Posted by Daniel | In FTV Girl Megan | 24,503 views
Hey guys! Here I am after a long time. And I have for you a great teenager girl. Her name is Megan, she is so young and beautiful! She has an ultra-perfect D teen boobs. Megan is the 18 years old first timer and super enthusiastic about her first experience in porn! In her update: Public Nudity, Department Store, Masturbation to Orgasm with toy, Hard Breasts & butt Massage, Jogging Scene, Soccer Scene, Dancing Scene, Dress up Scene, Banana Stuffing, Strong Vaginal Contractions, Anal Fingering, Extreme Closeups, Foot Fetish, Panty Stuffing, Dildo Play.
Screenshots From Megan's Videos:
Megan's Comments: "Well i am a very fun and out going person i love to make people laugh a lot because to me smiling is the best feeling in the world. I like to meet new people but not if your a creep ha i get along with everyone as long as you don't judge me. I've always been a warm hearted girl i always try and help others before i help myself. Every time i see someone homeless i feel extremely bad because i believe that we should all be safe and knowing that they are out there either in the cold or in the burning sun it hurts me. I love going to church and praising the lord if it wasn't for him i don't think I'd be here right now so every Sunday is my day of giving to him to thank him for how far hes brought me in this world and in my career. I'm just like most people on my days off i like to relax and watch movies and eat popcorn then again who doesn't like doing that , but to be honest i rather be over at my friends house because i love my social life. I like walks in the park where I'm just feeling the wind blow between my hair and the sound of nature is just the most relaxing thing ever. My favorite thing to do is play sports if you can play sports than your awesome or even if you like watching sports i mean i love playing volley ball, soccer, i love running , basketball , and i love football i also play tennis but every here and there not always but the one i love the most out of all is football. No i am not a tomboy i am super girlie but when it comes to sports and i have to get down and dirty I'm all for it. My life wasn't always this good i mean when i was younger i went through struggles but then again we all had problems in life no matter the age. I love wearing sporty clothes because it is so comfy to wear but i also like dressing up like if i go out to eat i have to dress up because you never know who will be there or i mean just my self confidence isn't that high so i feel like everyday is a fashion show only if i go out though."
Get all her 449 photos and 141 minutes of 12000kb HD video >>
This Is FTV Teenager Megan: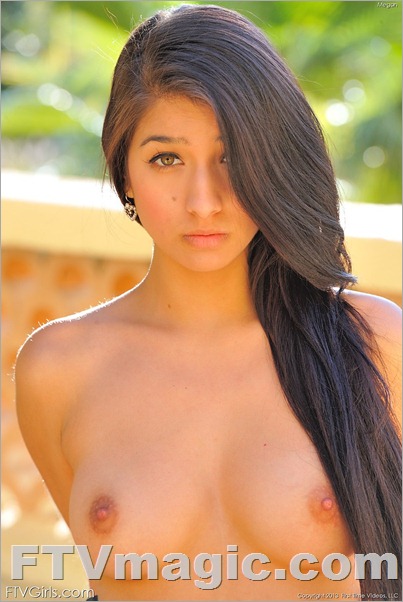 Rate this FTV girl:
No Comments »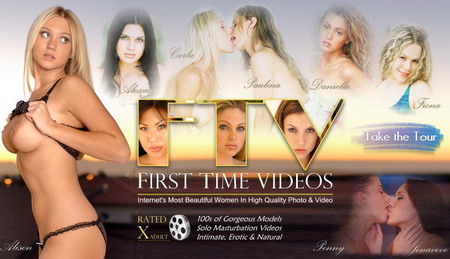 March 3rd, 2013 | Posted by Daniel | In FTV Girl Eva | 47,949 views
Another fresh FTV girl is Eva (also known as glamour model Eva Lovia). She is 23 years old, she's not a sweet-face type girl but I liked her dunno why. So there will be a lot of photos in this FTV magic update. First of all I need to say that FTV Eva has a nice flexible body with great tits and ass. I can also tell about her personality… but who cares! This is the adult website and the girl was paid for showing her wet pussy and masturbating in front of HD camera. In this great FTV update Eva stretching her pussy and ass, inserting fingers inside and we can even see the inner side of her private parts in HD! FTV Eva has a lot of videos in the FTV members area and inside this publication you can see screenshots from her video pages.
In her update:
-> Exercise, Jogging & Yoga Scene
-> Public Nudity: Mall, Resort, Gym
-> Masturbation:  Orgasm w/Toy
-> Massage(Hard):  Breasts
Fetish in her update:
-> Extreme Closeups, Labia Stretching
-> Anal Fingering/Gaping, Anal Toys
-> Strong Vaginal Contractions
-> Deep Dildo Ride
-> Foot Fetish
And this is in 398 photos & 8600 Mb of HD videos. Download now >>
This is Flexible FTV Girl Eva:
FTV Model Comments: "Hi guys!! My name is Eva Lovia, I'm a 22 year old glamour model that likes to experiment with the occasional sexy female now and then. I'm the girl next door with an exotic twist. I'm Japanese and Spanish, so in other words have killers eyes and a nice booty! I was born in SoCal and then moved to NY, and finally in SC where I currently attend college, everyone needs a back up plan ha-ha. I started off doing bikini competitions with Hooters and modeling with bud light and other companies, eventually the inner bad girl said it was time for a change and I started doing adult work. I also bartend five nights a week and do webcam! I am a busy busy girl and that's how I like to be. Like most girls I was nervous about starting something of this magnitude and it being on the internet for all to see, but the more experience I had, the more comfortable I was with my new title as a Pornstar and glamour model. I try to balance my real life (school, the bar, and home) and my crazy career. It is hard sometimes but I think nothing worth it was ever easy. I have a sister that dances and a brother that is also a college student. I'm the oldest so I try to keep my shit together and not let any of the success take away from really matters. I love working out, kayaking, horse back riding, and anything outdoorsy. I also love to get a lil crazy with my girls now and then but I'm really a homebody that loves nothing more than a night in with my puppy Lady and a good glass of red wine…now were talking! Don't get me wrong I love the perks of my job. I love to be able to travel and meet awesome new people. I recently started feature dancing around the country, and the rush you get on stage is unreal. I love making new fans and showing them I am a down to earth girl that's warm and also has a frisky side! I actually just did a show in Vegas, worked until 4am then went to the airport at 6 to shoot for FTV! The hotel I stayed at had an after hours party so needless to say I got no sleep, after hosting a pool party in 120 degree weather, an hour long shoot, then featuring at night. But like I said nothing good comes easy. I'm actually heading to LA right after typing this to shoot some DVDs and online videos, then heading home where I have to work on two new sites I'm launching, missevalovia.com and loviagirls.com (check them out \…seriously ha-ha) I'm trying to get involved in all sides of this business, many people just see a pornstar, but really I'm a very hard working business woman in an industry dominated by men. I'm not like most girls and my fans that get to know me love me for it! I'm very active on twitter (missevalovia) and Facebook (facebook.com/missevalovia) and I love to personally respond to my fans. I hope you guys like my FTV and if you hit me up and get to know me you will see that this innocent face has a little devil on her shoulder ha-ha."
Rate this FTV girl:
7 Comments »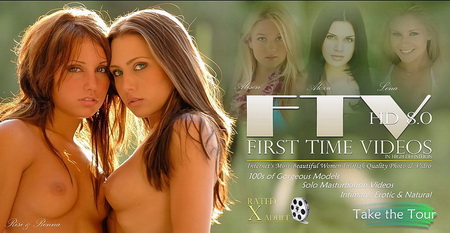 March 3rd, 2013 | Posted by Daniel | In FTV Girl Laurie | 14,980 views
FTV ORIGINAL. Total first time experience. Meet fresh FTV girl Laurie. She is 19 years old, a bit shy girl. Her height: 5'6". Her figure: 34C-24-34. Very flexible girl, have a tattoo, pierced belly button. She was shot with the assistant-girl with big breasts, and they even masturbated together.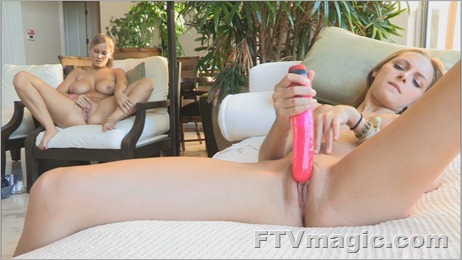 In the FTV members area you can download 200 photos and 5700 Mb of her videos. In her update:
-> Public Nudity: Resort
-> Masturbation:  Orgasm w/Fingers
-> Massage (Hard): Breast
-> Assistant: Alice (breast play)
-> Video of Photoshoot
-> Yoga Scene
-> Extreme Closeups
-> Shaving Scene
-> Foot Fetish
-> Dildo Play
This if FTV Girl Laurie:
FTV Laurie's Comments: "Hey this is Laurie. I'm 19 years old and just getting into the adult industry. I actually found out about FTV from one of my old school friends, Melody that was on FTV too! This was my first time experience ever, and I've never had so much fun in my entire life, I even met a new friend Alice! I really had such a great time. I've been very independent since I was 17 years old and have always been into watching porn. I figured I would give it a try myself and am so glad I did. Actually, when I was from the time I was born to about 17 I had a very crazy family life and decided to run away from home and everyone that I know. I'm from Colorado and decided to go all the way to California by myself. I'm still in California and am unsure of whether or not I will stay here, but right now it's where I call home. I've never looked back, not ever. I would say that my life is a little crazy at times, but I always enjoy myself no matter what. My favorite things to do to pass the time are hanging with my friends, shopping, painting (any arts and crafts really) and going to parties. I love parties where you can go and just forget about everything and have a great time dancing the night away. I also love doing yoga and working out. Also I only eat things accordingly to my blood type, I've just found that it makes me feel so much better and keeps me healthy. I'm also absolutely obsessed with Lana Del Rey. I love all her music and her personally. I carry my iPhone & headphones with me anywhere and everywhere I go so whenever I want to can listen to Lana. Whenever I'm home alone I just zone out to her voice and to her music. Also just listening to her songs inspire me to do all sorts of different paintings, she's just such an inspiration to me. I love making my own jewelry as well out of embroidery thread. I love making bracelets, ankle bracelets, necklaces and all sorts of other cute things. I hope you all enjoyed my first time video, I know I did. I can't wait to continue my career in the adult industry."
Rate this FTV girl:
9 Comments »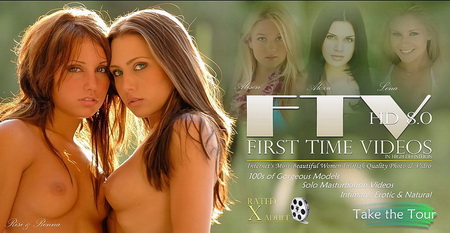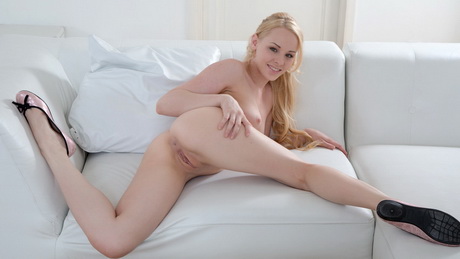 About FTV Magic
Here on FTV Magic you can find
reviews,
free photos and video samples
of beauty
teen girls from
FTVgirls
pornsite.
More than 700 BEAUTY young girls
masturbating in front of camera and get strong orgasms. Recorded on video in HD.
In the members area you can download:
- More than 1000 Gb of HD videos.
- More than 100 000 Professional Photos.
- More than 700 teen girls
inside
.
You can really see there everything you ever wondered of girls!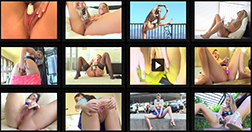 Free Streaming FTV Girls Videos on
GirlSoloTouch.com
Our Magic FTV Girls
Our Magic Girls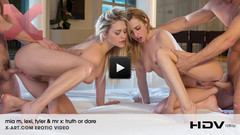 Statistics
User Online: 3
Today Visitor: 1,195
Yesterday Visitor: 1,603
Highest Rated Girls
Join FTV Girls