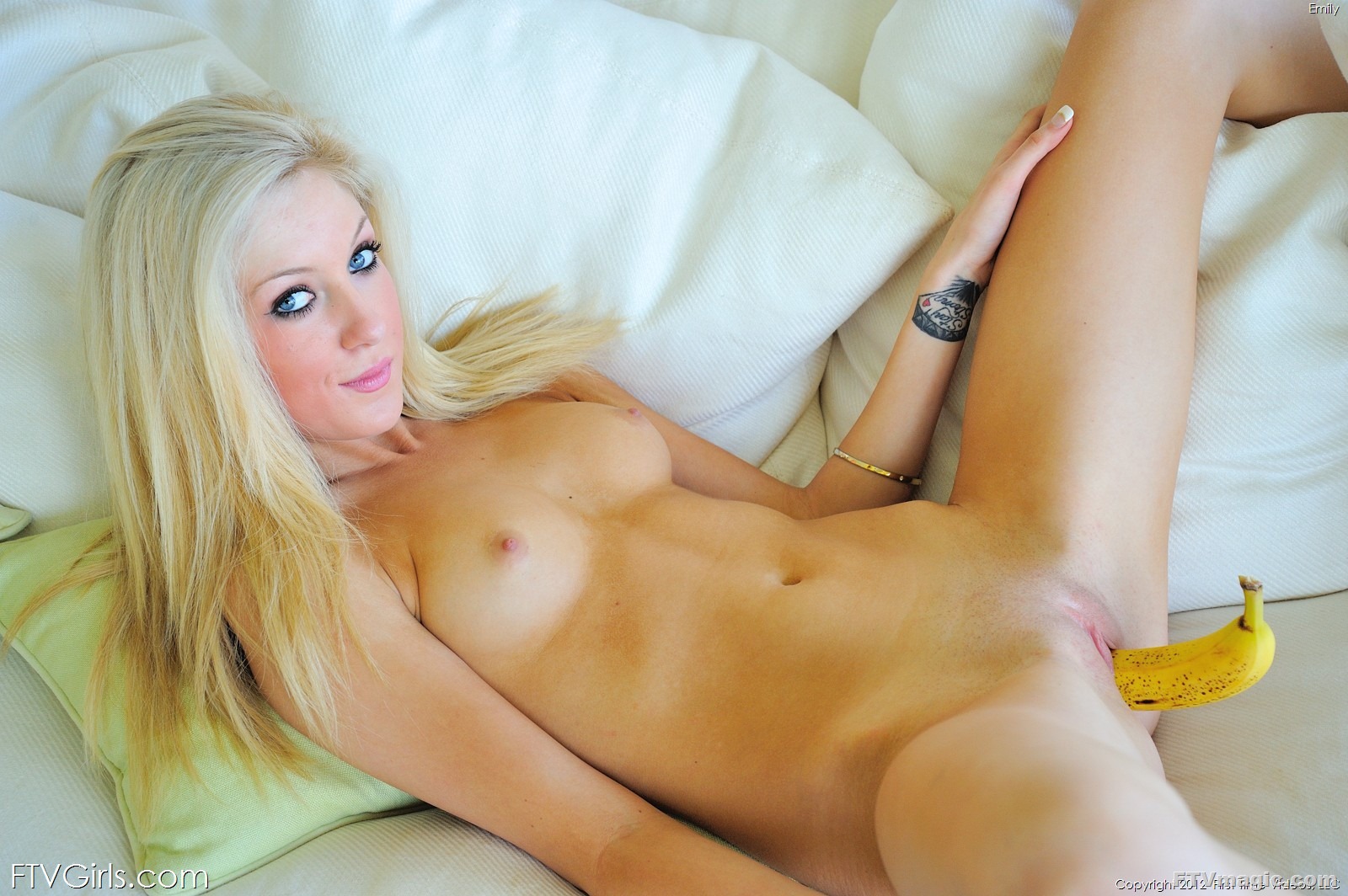 Tall, slim, blonde… one of the new girls on FTV. Meet Emily. She is 20 years old… Only 20 years old. I become older and older, and the girls are younger. Emily is a pretty nice girl, with a model measurements having her first nude & masturbate experience here, on FTV Girls. In her update:
-> Public Nudity: Mall, Resort
-> Masturbation: Orgasm with Toy
-> Dress-up & Dancing Scene
-> Video of Photoshoot
-> Extreme Closeups
-> Banana Stuffing
FTV Emily's comments: "I'll be honest I'm shooting this porn because I need the money and my regular job as a front desk person at Massage Envy isn't going to cut it. I do some regular modeling yeah but it isn't really paying much. When I go to modeling agencies sure I'm tall enough and skinny enough but they always say that I have 'too much of a commercial look' :(( So here I am and I wanted to do a porn site that wasn't all hardcore where u fuck guys or some shady company that doesn't pay their models right." … "So if u notice I masturbate differently from how girls seem to do it but its how I started when I was twelve. On my stomach grinding against my fingers and then when I found my first vibrator its grinding against that. I've never told anyone about this not even my ex-boyfriend so its pretty crazy that I'm showing it off to the world now ;~}".
FTV Videographer's comments: "She's got a small vagina, but Emily is up for the challenge of trying the large double-ended toy.  She fucks it pretty hard, though you can clearly see its maxing her out.  She also seems to have a rather 'short' vagina… which contradicts her lengthy frame.  Just shows you that a tall girl doesn't necessarily mean deep vagina.  Then a banana themed penetration, and a cool down at the pool.  From what I know, she's aiming to do more porn, so by the time this update is posted, she should be on other sites.  But once again, her first time experience here is genuine, and untainted, just the way we like it.".
In the members area: 239 photos, 5.8 Gb of HD video. Free photos below.
This is FTV Teen Emily: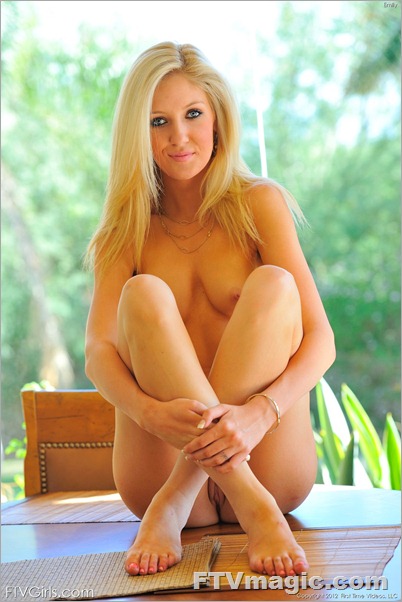 Continue reading FTV Girl Emily: Tall, Sexy, Beautiful (Oct 2012)