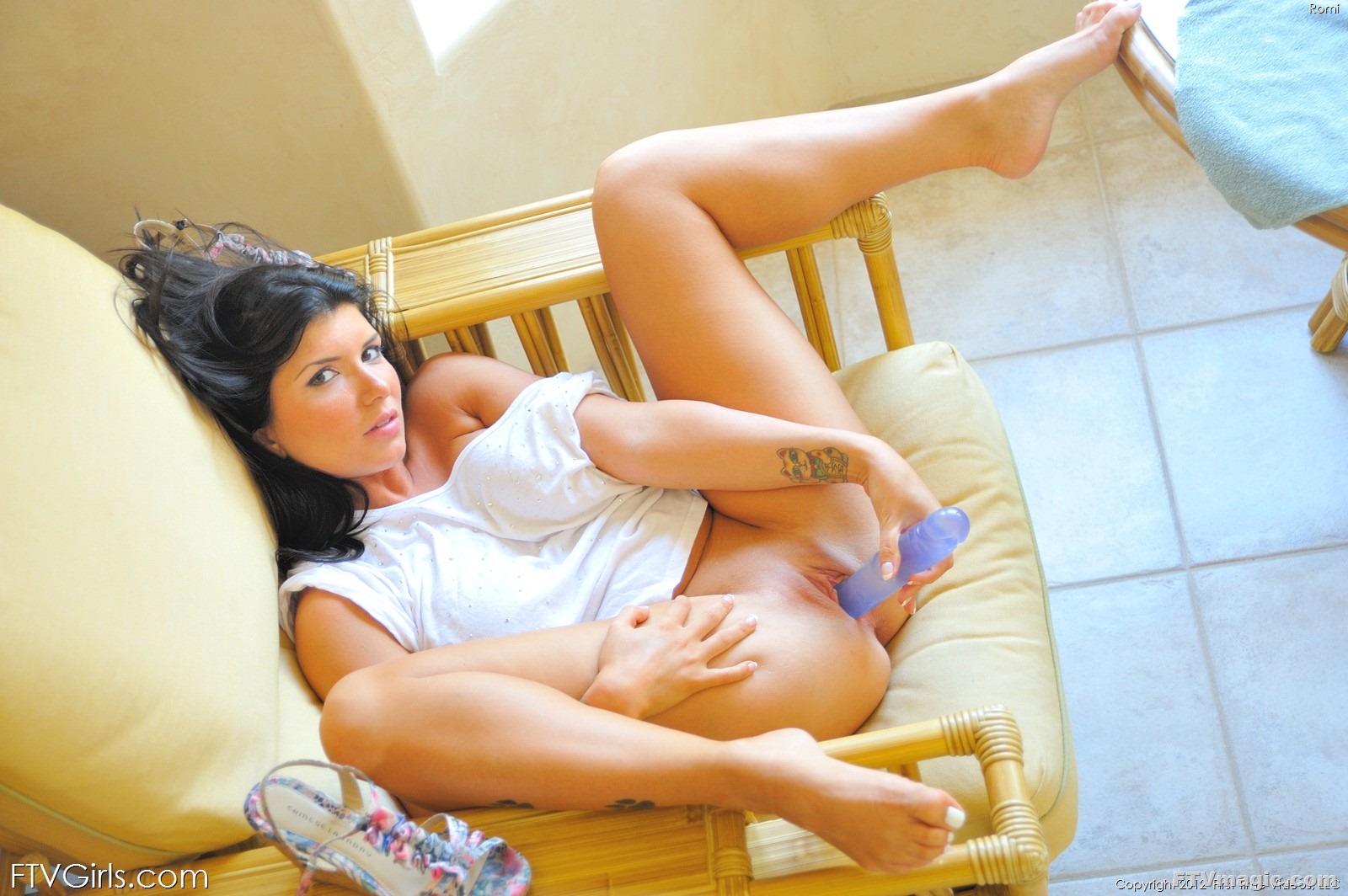 Wow there is a lot of great adult content in the update of FTV girl Romi, this girl's done her best for FTV, just did almost everything she could. And I have a lot of free photos to share with you: there were 2 photographers to shot her. Romi is 24 years old, and she has 38DD-size boobs! She actually is the glamour model, but here on FTV she showed us how she can smile fucking her pussy with big-sized dildo, filling her pussy with water and licking her out after the hairbrush play. She looks like a great MILF. She was not shy at all, she did A LOT OF naughty stuff (like she wanted to do everything FTV Girls ever did):
-> Public Nudity at Mall,
-> Masturbation to Orgasm w/Toy,
-> Hard breast massage,
-> Extreme Closeups,
-> Hairbrush Handle Stuffing,
-> Milky Wet Juices,
-> Hard Dildo Play,
-> Foot Fetish,
-> Cucumber Play,
-> Anal Fingering,
-> Speculum,
-> Fisting,
-> Water hose play,
-> FTV Monster Toy Deep.
So… 300+ photos and 6900 Mb of HD videos you can download from the members area.
FTV Romi's comments: "I love when nothing is off limits in every which way, I hate when people are censored. I don't know why it took me a few years to "officially" get into the adult world, but it's something that always crossed my mind as something I thought I would enjoy and be good at. There's no turning back now but I'm super excited that my first adult scenes were shot by FTV. I really enjoyed myself at my shoot today, and I hope YOU enjoy all the yummy photos and video sessions I was a part of. There were assorted naughty vegetables involved, ridiculously big dildos (bigger than my forarm!), public flashing, dancing to the Deftones, and my favorite: a hose scene! What's sexier than a super-tight soaking wet tank top and a hose than I just have to put inside me, wet and wild for sure! 😀 I hope you can't avoid seeing my pretty face all oover the 'net and the rest of the world as time goes on. Many more sexy, fun, wild, boobie-licious shoots to come from me in the very near future! Hope you enjoy my First Time Video! FTV rules! xoxxx Romi".
This is FTV Romi: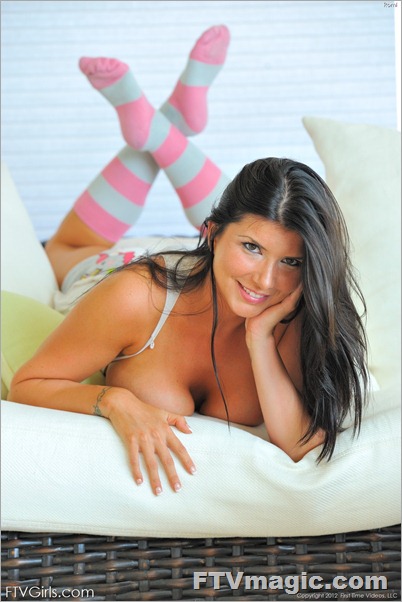 Continue reading FTV Girl Romi: Brunette Erotica (October 2012)