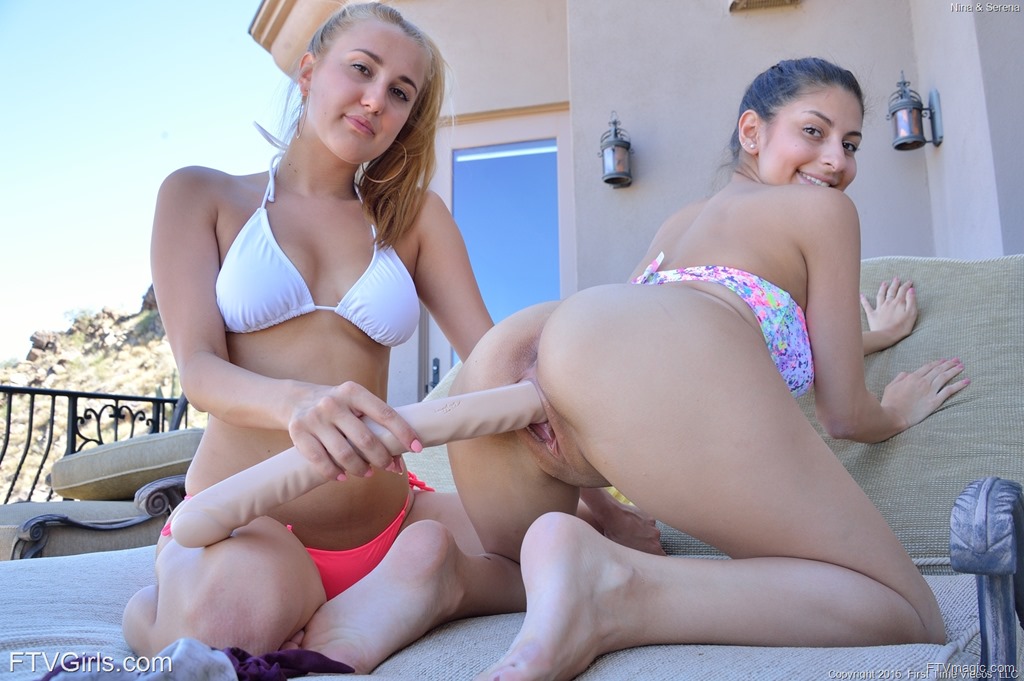 Whatta we have here? Last update in 2015 and two young sexy lesbians! They are FTV Nina (brunette, was shot for FTV before) and Serena (blonde, first timer). They are real-life friends and here's the story how this shot happened…
FTV Videographer/Photographer's Comments: Nina's friend, 18 year old Selena made a cameo appearance on Nina's second update, hanging out with her poolside at night. At the time, she steadfastly refused to show any nudity while she was in her bikini, but with Nina's encouragement over the past few months, she's decided to try it out. Call it a corrupting influence, but she did enjoy herself over the two days she stayed over for the shoot. Here's a photo of them together (* in the members area), then a bunch she sent over to me along with a few bashful nude selfies. On the first night over, the gorgeous Nina is reintroduced (which we're happy to see more of any time!), and she presents her friend.
This update features:
Public Nudity, Public Display of Affection,
Masturbation to Orgasm, Magic Wand,
Strong Orgasmic Contractions,
Glass FTV Toy, other sex toys,
Long Labia and Stretching,
Girl-Girl, Kissing, Oral sex,
Vagina Gaping Closeups
Extreme Closeups,
Nipple Stretching,
Fisting.
In total 370 new photos & 116 minutes of HD videos added to the members area.
Make yourself a present! Purchase 5 months membership for $100.
Serena's Comments: I love the ocean & I think I want to be a Marine Biologist one day. I came to Phoenix with Nina because we always go on adventures together, she is the reason I left North Carolina for the first time and I couldnt be more thankful. I met her my freshman year of highschool when she was a sophomore and weve been doing wild things together since day one. We love to make impulse decisions and go wherever life takes us. Next fall we plan on starting college at Durham Tech. We are addicted to shopping, our favorite Designers are Chanel, Gucci, and Dolce and Gabbana. Sunglasses are my newest addiction, replacing purses and shoes. I just had my first shoot with FTV, the photographer made me feel very comfortable and confident. I did a shoot with Nina and it was an awesome first experience. We got to shoot in the most beautiful locations and stay in an amazing house and had so much fun. I can now add Arizona to my list of places I have traveled and I really like it, I might even add it to my list of places I want to live. I hope Nina and I will continue working together but I want to do solo shoots too. I want to continue shooting for the next 3 to 4 years. I hope you enjoy my first shoot as much as I did!
Meet FTV Girls Nina & Serena: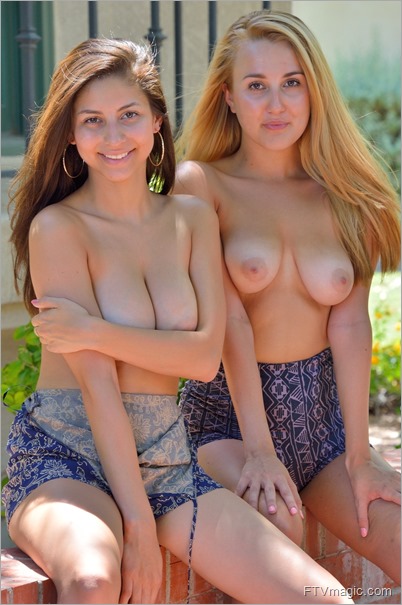 Continue reading FTV Nina & Serena: High School Lovers (Dec 2015)