Meet beautiful & very sexy brunette Aubrey! This girl had already been shot for FTV Girls and we have some of her photos here, in this post (18 votes by our visitors, average rating: 4.72 out of 5 for today). And also she has a lesbian shot for today with her friend Mary: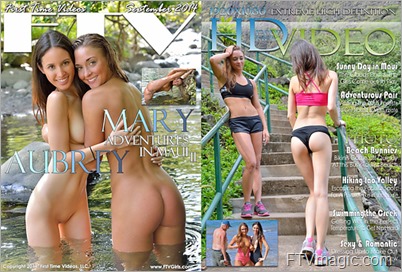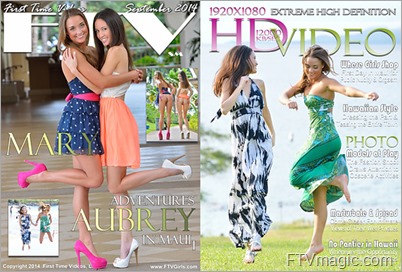 But in this post we will show you some Aubrey's photos & videos from her second solo update where she returned for little extra fun & play. I just love her slim figure & beautiful smile.
In this FTVgirls update:
-> Public Nudity
-> Masturbation: Orgasm w/Toy
-> Dancing Scenes
-> Upskirt in Public
-> Massage(Hard): Breast, Butt
-> Anal Fingering
-> Visible Vaginal Contractions
-> Shaving Scenes
-> Extreme Closeups
50 minutes of videos & 215 photos you can download in the members area.
FTV videographer's comments: That cute, petite, sexy natural girl Aubrey returns 4 months after her first shoot. Sort of the FTV sweetheart, she's one of those FTV exclusives that prefers to keep her adult exprience only for this site. With her full time school, and her job at a spa, she is only doing this for fun, and a little cash on the side. The shoot starts at the mall, shopping for cute things to wear. Of course, those perfect round breasts and sexy butt gets flashed around a lot, though she's still shy about the public nudity somewhat. Then she tries on some clothes and videotapes herself — I picked the ideal cute dress & wedges for her to wear. Getting completely naked back home, she then masturbates to orgasm with her favorite vibrator, to a visibly strong orgasm, and strong vaginal contractions. By the way, notice that she has a nice patch of pubic hair this time. Many members ask for girls to have pubic hair, and on Aubrey it looks soo good. I'd prefer it that way on her. Then she dances to some music in the nude, and wow is it sexy to watch! Watch those hips move, that firm butt shake… Two songs she dances to, in two different styles. The music is faded however, as its coming from her laptop. She gets horny again and masturbates some more. Then she shows off her yoga skills and does some sexy backbends. Multi-orgasmic as she is, she masturbates again! More vaginal contractions on orgasm. Notice how sexually aggressive she gets towards me. Its hard to keep away from that… She then says goodbye to her pubic hair and does a shaving scene for us, up close. For a little kinky finish, she fingers herself anally, then three more finger in her vagina.
Meet Sexy FTV Brunette Aubrey:
Aubrey's Free FTV Photos:
Download all her photos and videos in HD
Become an "FTV Girls" Member
Aubrey's Sample FTV Videos:
[uppod video=https://ftvmagic.com/videos/ftv_aubrey2_1.flv align=center]
[uppod video=https://ftvmagic.com/videos/ftv_aubrey2_2.flv align=center]
[uppod video=https://ftvmagic.com/videos/ftv_aubrey2_3.flv align=center]
Download all her photos and videos in HD
Become an "FTV Girls" Member