Hi everybody. Long time no see. And I think that this is time to continue the work of publishing sexy FTV girls on this site. The girl for today is Ashley, 21 y.o. girl from Colorado. Dunno but I thing this girl older.. Ashley's height: 5'4", her figure: 34B-25-35. She has her total first time experience on FTV girls. This is the first porn website she was shot for. As FTV videographer said, she is the very playful person, and very cute. In her FTV update:
-> Public Nudity at Park, Golf Course, Grocery, Restaurant
-> Masturbation to Orgasm with toy
-> Hard breast & butt massage
-> Cheerleading, Acrobatics on the grass
-> Dancing Scene
-> Extreme Close-ups, Gaping
-> Strong Vaginal Contractions
-> Squirting, Foot Fetish
-> Zucchini Stuffing Deep
-> Bottle Stuffing
FTV Ashley Comments: I know I watched some of the videos and I was chill to try anything even having sex on camera but wow it was a crazy day of running around naked in golf courses and pretty buildings in the city. Then buying cucumbers and pushing them deeper than any penis has ever been and then squirting harder than I have ever done with my vibrators. Totally extreme! By the end of the day I was so exhausted but I was really happy and I even called my mom & boyfriend to tell them I had a good time in Phoenix. My mom thought it was a fashion shoot, and my boyfriend of course knows the truth and is excited to see the stuff.
This Is FTV Girl Ashley: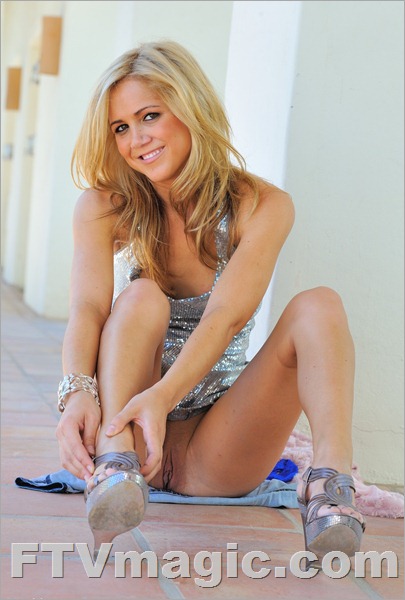 Ashley's Sample FTV Photos:
More & More Models On FTV Girls Every Week!
SUBSCRIBE FTV GIRLS TODAY
start downloading HD videos