Meet Bailey, fresh ftv girl who just turned 18. Her height: 5'9", her figure: 35C-25-35. She decided to start her softcore adult career from FTV Girls and she has never been naked in front of camera. But you will not find her inexperienced or so because she was not shy posing naked in public places or even masturbate there. In this FTV update:
-> TOTAL FIRST TIME EXPERIENCE
-> Public Nudity
-> Masturbation: Orgasm w/Toy
-> Jogging
-> Dancing Scenes
-> Massage(Hard): Breast, Butt
-> Fisting
-> Squirting
-> Visible Vaginal Contractions
-> Milky Orgasm
-> Long Labia and Stretching
-> Anal Fingering
-> FTV Monster Toy
Total of 362 HQ photos and 91 minutes of HD video in the members area.
Bailey's comments: "My name is Bailey. I just turned 18 years old. I was born in Santa Monica and moved up to the Bay Area when I was about 4 years old. I often visit Orange County to visit my grandparents, aunts, uncles, and other family. Exploring Disneyland, laying on Huntington Beach, and shopping are among some of my favorite things to do when I visit. My immediate family resides in the South Bay. My immediate family consists of my mom, dad, two eternal twin sisters, myself, and our dog Daphne. My mom is a full time musician. Whether she is organizing a choir, playing organ at church or a funeral, or playing for patients at some of our local hospitals; she is constantly playing or making music. My dad works as a computer programmer and takes care of my sisters at home. My two twin sisters are some of the most lively girls you could ever meet. One of my sisters is a gymnast. She competes in national tournaments with her team of 3 girls. My other sister competes at a national level in archery. Both of them are extremely creative. They love to make sketches, costumes, and about anything else they can think of. My dog is a black lab and she has enough energy in her for the entire family. She is spoiled with constant love, attention, and daily hour long walks. I live on my own about 20 minutes north from them with my orange tabby cat, Luigi. Luigi is extremely playful and loves to spend his days roaming around the great outdoors.
I like to live my life with a lot of diversity. Starting new projects, mastering new skills, or picking up new hobbies are what thrive me. When it comes down to it, what I really love the most is learning new things. Although I have been taught many valuable virtues from all of my activities,the most precious lesson I have learned from of all is to always try experimenting with new things. Shooting a video like this is a perfect example. Working with FTV has been a great experience for me. I was thrilled to be treated so respectfully and be able to show off my talents on camera. Dancing, working out, or practicing Tae Kwan Doe are all things that I enjoy very much. Show casing those and going on a day adventure was a blast!"
This Is Young FTV Girl Bailey: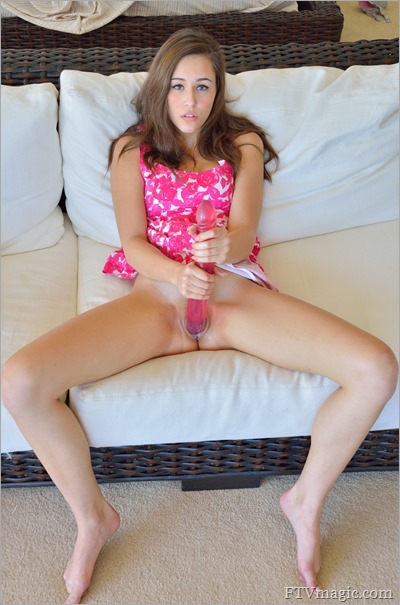 Free Photos of FTV Bailey:
Join FTVgirls.com now for only $29.95
weekly updates with beautiful teens
Sample Videos of FTV Bailey:
[uppod video=https://ftvmagic.com/videos/ftv_bailey_1.flv align=center]
[uppod video=https://ftvmagic.com/videos/ftv_bailey_2.flv align=center]
Subscribe FTV Girls Today
Watch Her Full Videos in HD