Today we have for you fresh girl with TOTAL FIRST TIME EXPERIENCE in her 18 years old. Her name is Kenzi, she has a slim and sporty body. Her height: 5'3″, her measurements: 32B-22-34. Kenzi was born in Las Vegas, Nevada in 1999 and grew up in Colorado. At the age of 2, she began dancing and doing ballet. From the time she was 5 years old she fell in love with gymnastics and cheer. Still to this day she stays very active in both…
In her update
General: Public Nudity, Upskirt in Public, Dancing Scene, Masturbation: Orgasm w/Toys, Massage(Hard): Breast,Butt.
Fetish: Anal Fingering, Anal Toys, Large Toys, Veggie & Fruit Stuffing, Extreme Closeups.
In total 308 photos & 66 minutes of video with Kenzi in the members area.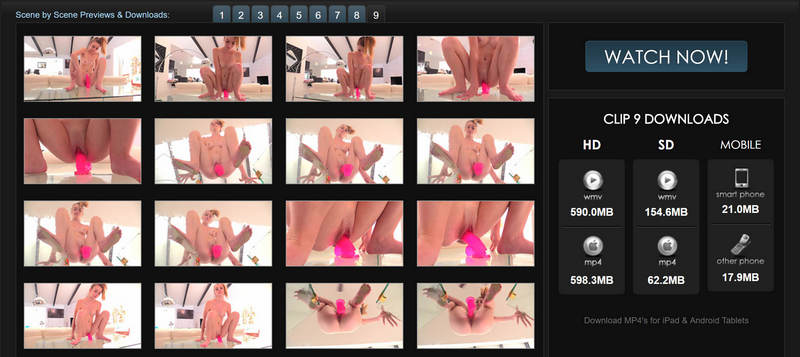 FTV Girls Comments
Another girl who comes from a small town, who decides to try adult, partly out of curiosity, and money too of course; she was referred to FTV to get her 'feet wet' in adult. She hadn't even done selfie nudes before, and had turned 18 less than a month earlier. She sent these pics: #1 #2 #3 #4 #5 #6 #7 #8. Notice her acrobatic pics, I found out that she was a gymnast, though that wa a few years ago. When she arrived, she was rather quiet and shy, but I did my best to bring out the personality she had hidden deep inside. Picking her cutest dress and wedges, we went on location for an introduction. She wasn't really shy about flashing however, or at least she didn't show it. I didn't realize how perfect and firm her body was until I saw her undress, those abs and breasts are rather perfect. She has a thing for piercings though… at least no tattoos. It doesn't show on the video (first clip) but in photos, when security showed up, this time not because she was doing nudes, but because photography was being done and it is against 'homeland security' to do it on state property. What I find amusing by that at this point is how every cell phone does the same. Whatever. Back home I try to get her to loosen up a bit more, by having her dance, though its tough… and then let her masturbate by herself with the Eroscillator. She's never used a vibrator before. She does have an orgasm, but it is pretty much without any expression (I could see while editing the video later on that she had those contractions); and at the time I had no clue if she had, so I had her try the Magic Wand as well. Again, her emotions are very subtle. I'm also forced to talk a lot to her on and off camera, otherwise she'd be completely silent. Extreme closeups, with her clit, labia pulling and gaping; she has a bit of her hymen left as she gapes, making it look like a crown around her vagina. She had never had anal sex, or done anything anally, so she is asked to try fingering herself as a little start. I could tell that she would be able to take larger toys, maybe not extreme — but something like the large glass toy. She did take it pretty easily, and rather deep — the double ended toy also filled her up and almost 'disappeared'. Four fingers, then gaping, and we tried her fisting herself off camera, but she wasn't able to (ended up with two pics of her 'near fist' on the photosets). We then headed out for a sporty scene, I wanted a large grassy area, so we visited a dog park, found a shaded area (it was brutally hot and humid) and let her show off her cartwheels and backbends. Of course, the dare leads to her getting naked and doing it again, while dog walkers watch from a distance, and a banana penetration scene that got interrupted by excited dogs wanting to play. The sporty theme continues at home, as she does stretches on a yoga mat, plays with weights, then rides a stationary bike while being penetrated by a dildo (Lia's idea). The dildo also gets used anally for a bit… We then get to enjoy her firm breasts as she gives them a hard massage, and Lia comes in to squeeze them even harder. This girl has really nice firm breasts…. wouldn't we all like to squeeze them? The shoot ends with Kenzi riding a pink dildo on a glass table, and you can watch the penetration from underneath… but in the end the biggest problem was her lack of expression, and since this site is more about video than photos, it is very important for a girl to have a personality (any kind!). So I chose to end the shoot here, on a rather earlier note than I'd like.
FTV Photos of Kenzi
GET ACCESS TO THE MEMBERS AREA
WATCH or DOWNLOAD HD VIDEOS
Masturbation Videos in Crystal HD Quality