Hello Sweethearts Members, My name is Mia, I'm 19 as of this videoshoot, and I will warn you in advance, I'm extremely sexual.  My photos made me look all innocent, and thats fine, but I am more than just a cute little girl.   We took a nice spot outdoors, with fresh breeze coming in, and I started reading my High School yearbook.  Then I took my panties off, so you guys can peek at my soft, and moist tender shaved! pussy.  Reading this book brings back memories.  In High School I started early, I enjoyed having sex with older guys in higher grades and the bigger their penis, the better I liked it.  I've always thought bigger was better, even if other girls dont.  I'm only 5'1", but it doesnt mean I cant take it any way I want it.  Just touching my clitoris is enough to get me heated up, maybe its because of my mixed genes, I'm part Philipino, part Spanish, with the most sexual genes combined into one little package, me!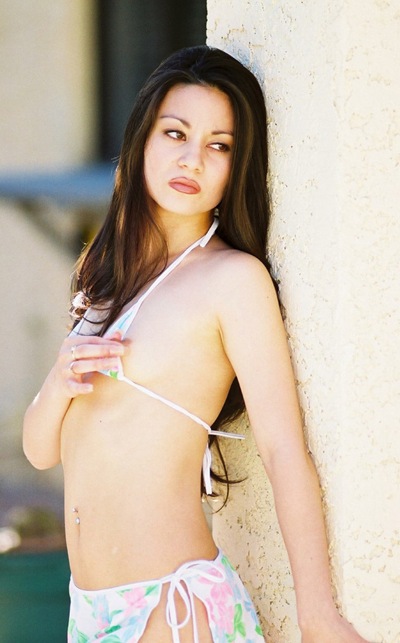 I pushed the first one in all the way in me though my tight pussy keeps wanting to push it back out!  Now imagine it was your penis.  (only long thick ones allowed!)    So how about two of them pushing in deep?   Though when I pushed one in all the way the other would pop out!  Thats how my pussy is deep inside, tight!  It tends to wrap around toys, cocks nicely.   I tried just one of them again, and pushed it so far in that it was no longer visible.  My pussy was making weird squishing noises though, I dont know what that was about maybe I was pushing too hard, but it felt good.   Then I streched myself open so you can see deep in my love tunnel.
Sample FTV pictures:
Well guys I hope you found my video hot, and hotter than any other girl on this site!   I dont act it, I am sexual.  I enjoyed it all, especially the end here where I got to fill my fantasies and fill them biggg!!!!!!!!
In the FTV members area:
127 photos & 1463 Mb of video
-Public Nudity & Lactation
-Masturbation to Squirting Orgasm
-Double Toy Stuffing
–Bikini Stuffing
-Big Toy & Extreme FTV Toy