Introducing new FTV model, young chick with a nice body and a sweet face. Her Name is Somara and she is 21 yo. She really looks pretty nice in front of camera. That's why we share with you more than 100 photos of this cute but horny gal. Somara's height: 5'3″, body measurements: 34B-22-35. And this lovely teen girl performed a lot of action (including anal) in two updates for FTV Girls.
FIRST UPDATE
General: Public Nudity, Upskirt in Public, Masturbation: Orgasm w/Toys, Dressup Scene.
Fetish: Extreme Closeups, Strong Orgasmic Contractions, Vagina Gaping Closeups.
In total 278 photos and 56 minutes of HD video available in the members area.
Photos of FTV Girls Somara
MUCH MORE ACTION RECORDED ON HD VIDEOS
GET ACCESS TO THE MEMBERS AREA
Watch HD Videos with this Young Girl Masturbating in Front of Camera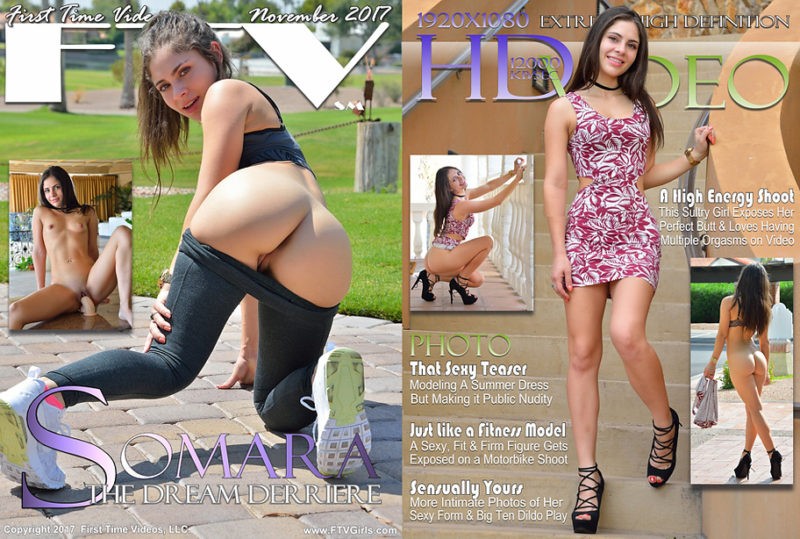 Somara's Comments
Hi guys, this is Samora! I had an amazing time at my F.T.V shoot and I'm so glad I got to have such a naughty sexy experience. I had so much fun being mischievous, flirty, dirty girl and I can't say enough how much fun I had. I loved the pretty locations, the way being so risky felt and the overall downright dirty time I had. I would gladly come back and do it all again it was a blast. The day started out innocently enough, casually strolling around past half open breakfast cafes and juice spots not quite open yet. But things heated up and got sexy crazy fast. A nipple slip here, a butt flash there and pretty soon the excitement level was riding high. The fact that people were around and they could maybe see, probably did see what I was up to had my heart racing. Still no one seemed to really notice or mind what was going on so I went for it, full spread eagle in public in broad daylight. It was an incredible rush. Next we took some pictures with a motorcycle by a golf course and some sexy sporty pictures. I was jumping around doing cartwheels and splits and it felt like my ass was always hanging out. Then I don't know what came over me but I stripped down and ran around just about completely naked. I was running as fast as I could with my as jiggling and my boobs bouncing. It was hard and I was totally aroused because I Could feel like 20 pairs of eyes glued to me coming from the golf course. One guy even put his hand up to give me a high five! It was so totally exhilarating.

Somara's Comments
What do you think of my outfit on this shoot? I was suprised with the colors matched. He asked me to wear something colorful and I really loved the pics! When I went back it was time for some masturbation. It felt so good, I was hitting my spot just perfect, and getting so wet. Everything that had happen so far had built up inside me, all the crazy dirty sexy excitement and it was just so damn good. I was all worked up and on fire down below. Next we went to this beautiful house with a pool and in the front room I did some really sexy dancing. When I say sexy, I mean I got so worked up that I was totally wet. I just had to give my boobs and ass a rough massage to work out some of the sexual frustration I had building up.?I almost forgot earlier I was getting naked at an office building I think. In the middle of taking my clothes off what happens buy I get caught by some upset housewife who promptly tells me to scram. That was really just nuts. Why can't a girl just be naughty when she needs to be? later there was no one around to catch me when I decided to take a pee on this pretty staircase. I hadn't done a lot of things before today and this was sure one I never expected to do. I guess I'm just a dirty, dirty girl deep down inside. Overall being in front of the camera like this was a totally new experience for me. I loved the way being such a dirty naught girl made me feel. I was just such an amazingly hot time. I'm sure I'll remember it forever. I'd like to thank F.T.V. for giving this experience to me. I can't express enough how safe I felt through the whole thing and I had a total blast the whole time. Thank you for giving me this sexy, naughty, memorable and amazing Day!!!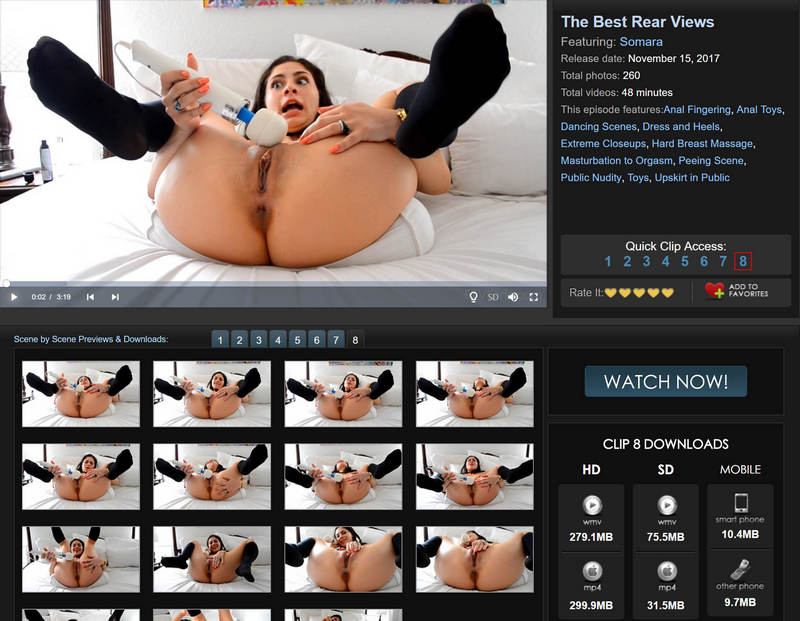 SECOND UPDATE
General: Public Nudity, Upskirt in Public, Downblouse, Dancing Scene, Massage(Hard): Breast.
Fetish: Anal Fingering, Anal Toys, Extreme Closeups, Peeing Scene, Foot Fetish Scenes.
In total 260 photos and 48 minutes of HD video available in the members area.
Photos of Somara FTV
GET ACCESS TO THE MEMBERS AREA
WATCH or DOWNLOAD HD VIDEOS
Masturbation Videos in Crystal HD Quality