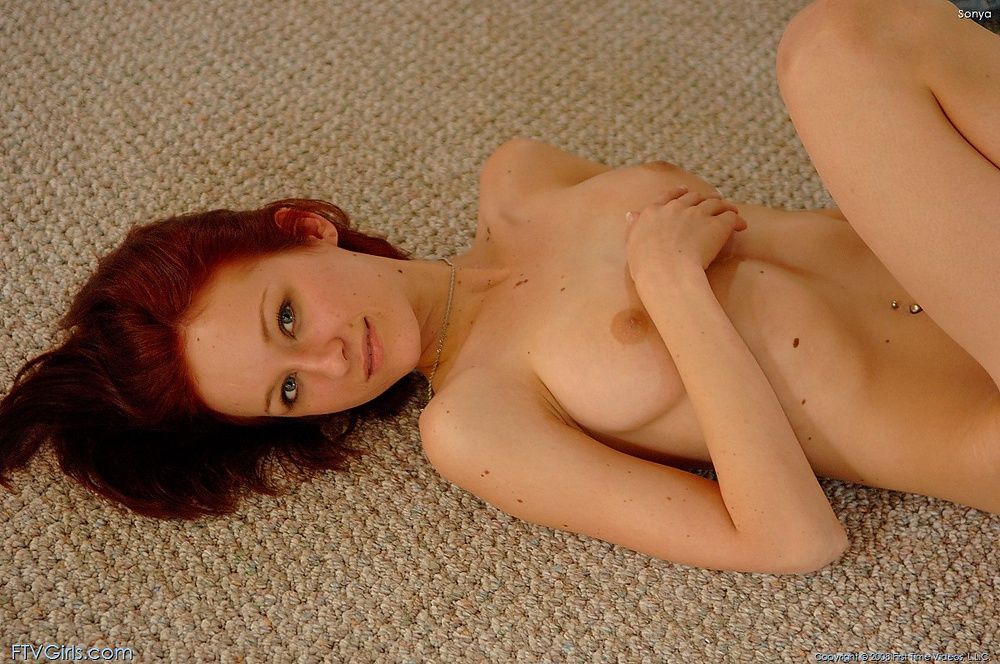 Hey, it Sonya (no relation to Red Sonya though).  My natural hair color is really an auburn blonde/brown type and more curly but I straightened my hair for the shoot.  I like my hair red now because my pussy hair is sort of red too.  It also accentuates my blue eyes.  Makes them really stand out.  I'm a local girl who lives in Phoenix, but I'm originally from Kentucky.  I sort of got stuck here thru college and I've stayed here ever since.  I'm not very big on the hot weather but its nice this time of year.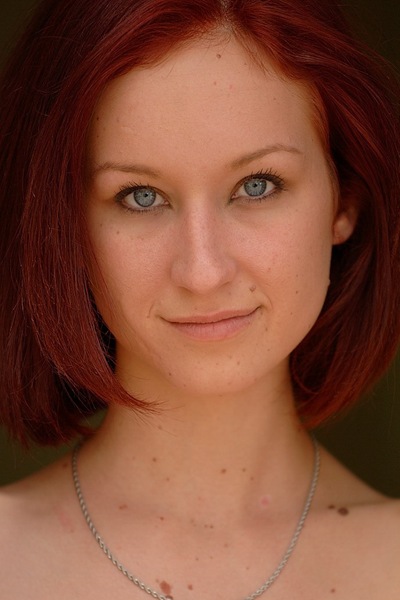 I've been dating this guy who has been my boyfriend for a year now, and he doesn't mind that I'm doing this shoot.  He's sort of a voyeur and he's also 15 years older than me.  He will get off on seeing me here.  We like the rough sex and we also enjoy it extreme as you'd call it on this site.  He's even fisted me once.  I started the whole fisting experience when I kept trying bigger and bigger toys until I finally tried fisting.  My boyfriend before this one had a really small weiner so sort of in a backwards way it led to me fisting myself. 
Her Sample FTV Pictures:
Its not an experience I do all the time but if I'm drunk it does go better.  I've climaxed by fisting myself before.  I've been masturbating since I was very young, my clit has always been active and sensitive.  Just fingers have been enough for 15 years of my life!  I was excited and a little nervous rubbing my clit on camera but I got off and I almost did get off on the steps at the hotel there. 
Screenshots from her HD FTV Videos:
The photographer called me an 'intellectual', maybe because I started talking politics to him from the start, and because I don't watch TV or do celebrity watching and so on.  I told him that I really don't like living in the US anymore because of all the dumbing down of our society.  I've really been thinking of living in New Zealand (Auckland) for so many reasons I won't bother listing here.
In the FTV members area you can download
4600 Mb of 8000kb/sec HD Video
– Outdoor Public Nudity & Flashing
– Masturbation to Orgasm w/Fingers
– Fisting, Deep Spreading
– Hard Breast & Butt Massage
– Glass FTV Toy, Pink Toy Play
– Zucchini, Two Limes Stuffed