Hey, guys! Meet recent FTV Girls model. Her name is Leah and she is not as young as the most chicks in the members area (she is 24 but looks older). Beside of this Leah is beautiful for mature lady and also has a nice slim body: 34C-23-33 with height: 5'5″. Need to say that she still seems to be very sensitive and looks very amateur in her videos. In her update you'll find not too much hardcore or crazy action but it worth to be seen:
Public Nudity, Upskirt in Public, Masturbation: Orgasm w/Toys, Lingerie, Yoga Scene, Shower Scene, Extreme Closeups.
All recorded in HD quality in 86 minutes of video (you can watch online or download as a member). Also she has 238 photos with different looks. And you can watch 50 of them shared for free below.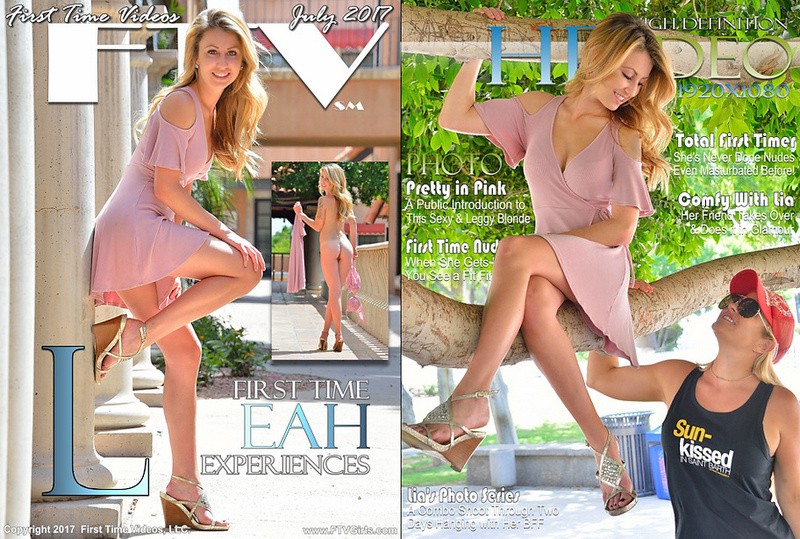 Leah's Comments on her shot
Hey guys its Leah from Arizona, I have just finished my first experience with you all. Let me tell you… it wasn't what I expected but it was so much more fun then I could have ever imagined! The area I grew up in we did not know anyone who had this kind of fun so I literally had no idea what to expect walking in or anything. I'm an only child and I come from a very conservative town. I was always considered to be a wild child and i guess this kind of proves it. When I was in school I was all about getting good grades and if you ever wanted to find me I was in the photography lab. I was the photographer for my year book three years in a row. You better believe I put a bunch of pictures of me in there. I also won best hair my senior year. My passion has always been animals. I have always loved animals, when I was little I had a bunny and always had dogs…now I have my very first dog of my own. She is a rescue and I think the saying is true "Who rescued who"…I can tell you I want to come right back to connect with you again. I love meeting new people, I grew up in a very social environment….I usually did all the talking for everyone in my family and at school. Now I get very excited to talk with people that have traveled or are excited about the opportunity to travel. My first place that I would travel to would be Germany because I've always wanted to go experience Oktoberfest. I hear the beer is nothing like what we have here in the states. I always love to check out a new brewery, especially if they have a live band and an energetic vibe that isn't over the top. I also love going to concerts but I haven't been able to see too many yet…hopefully that will happen soon! It would be cool if Lia and I went soon to celebrate since she just brought me in under her wing to be apart of this all! She saw me out shooting some pool, which we love to do….and she said I had to come join this FTV Girls family. Can't wait to see you all again, maybe the first time loosing my virginity I was only 19 but first time loosing my virginity to you all, and I'm 23! Catch you pervs sooner than later I hope!(;
Leah's Free Photos
GET ACCESS TO THE MEMBERS AREA
WATCH or DOWNLOAD HD VIDEOS
THIS MONTH also BRING TO MEMBERS BEAUTIFUL MODELS WINTER & CHARITY