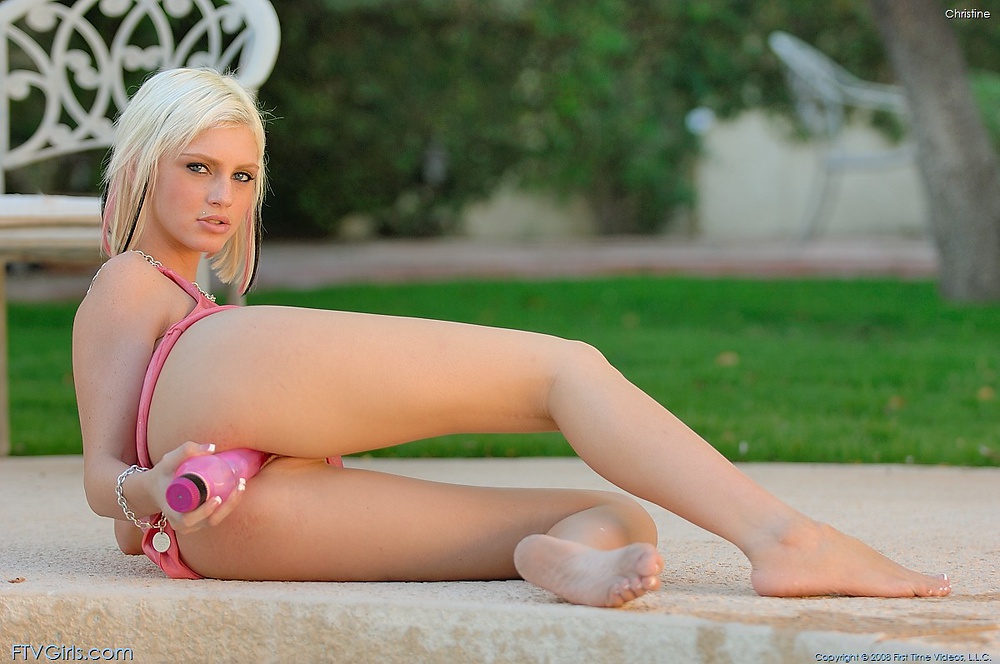 Same thing, in private, with the camera placed low on the bed.  She uses a vibrator for quite a while until she has an orgasm.  I also get some extreme closeups and gaping shots of her private parts.  At 13:20 or so you can see her strong orgasmic contractions on clip 3 (indeed… a long video… but we want real orgasms).  After she had her orgasm, I did some photos of her using her toy, and noticed her juicy buildup, so I started videotaping it, and caught some of it in clip 4.  On clip 5 I did the 'voyeur' thing and videotaped her when she wasn't paying attention; its always funny when girls try to sing to their music.  Clip 6 is a rather different sort of update, with her traveling with me and my car club on the Arizona roads.  The other members had no clue that she was flashing away, all the better since the wives that tagged along wouldn't like it much.  Some cool exotics on this event.  Sorry about the shaky in-car video, Christine is videotaping it while I drive.  In the end, it was fun experience for her, and she left with a lot to tell her friends about.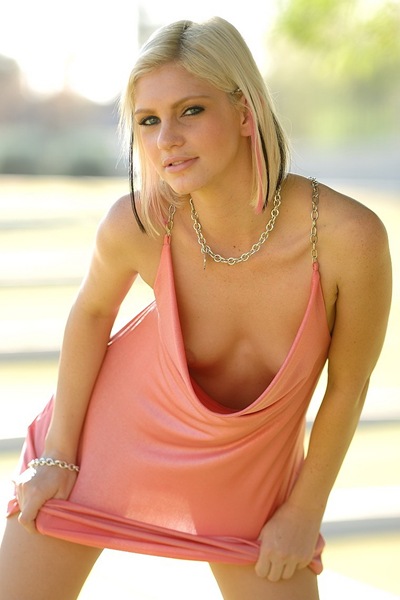 On the second day, she spent most of it seeing friends and shopping for clothes — then she returned to do a masturbation shoot.  She preferred to do it in private, without me around, so she could have a real, strong ftv orgasm.  Its a long ftv masturbation video, but with a lot of strong contractions throughout, to her orgasm finish.   I had to put the camera on a tripod, and as the day grew darker, so did the video.  In the evening I took her out for dinner, and we did some video in the general area … to help you see what she looks like/wears on a night out on the town.  Some flashing here and there, then she strips down and rubs herself at the parking lot… in the car.  Some butt naked walking in heels.  A few people in their cars just sat and watched.
Her sample ftv masturbation videos: first & second.
Some photos:
8000kb/sec HD WMV Video in the FTV members area
-Full Nudes on Street, Nightlife
-Panty Stuffing, Shoe Heel Play
-FTV Masturbation to Orgasm w/Toy
-Public Nudity/Flashing at Park
-FTV Masturbation in Parking Lot