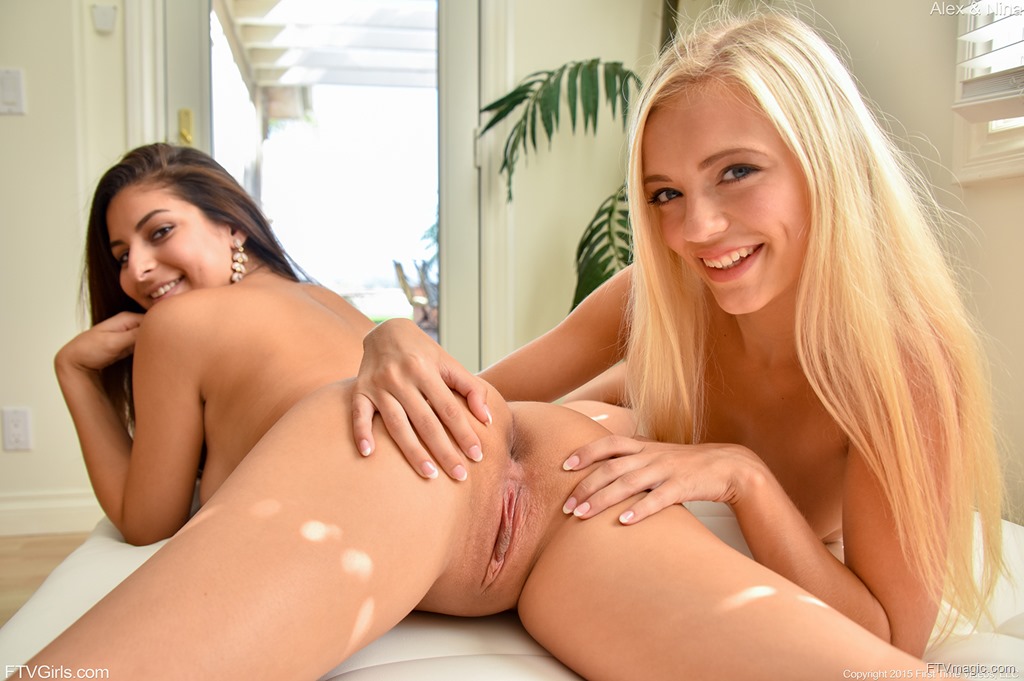 Are you ready for the new update? And this update is lesbian one! Two young cute girls: Alexia & Nina having fun licking and fucking each other on FTV Girls. You can see Alexia in solo action on FTV magic here: FTV GIRL ALEXIA: INNOCENT EXTREME (AUGUST 2015).
And Nina's previous update here: FTV GIRL NINA: FTV'S MOST BEAUTIFUL (OCT 2015).
But today these horny teen girls giving pleasure to each other. Nina and Alexia have become friends and were very excited to shoot together. Models who have a genuine chemistry off camera are always better to shoot because theres no need to force anything. They had a lot of fun going on awesome and not to mention orgasmic adventures for two days.
Action in this Update:
Extreme Closeups, Glass FTV Toy, Kissing, Large Toys, Magic Wand,
Masturbation to Orgasm, Oral, Strong Orgasmic Contractions, Toys,
VibraKing, Fisting, Girl Girl, Hard Breast Massage, Vagina Gaping Closeups,
Public Display of Affection, Public Nudity, Upskirt in Public.
Free Photos of Alexia & Nina:
WATCH & DOWNLOAD ALL VIDEOS OF THESE CUTE LESBIANS (MASTURBATION, ORGASMS)
GET ACCESS TO THE MEMBERS AREA TODAY
FTV Girls Alexia's Comments
Hi I'm Alexia! I was so excited to shoot for FTV again and especially because I got to do so with the beautiful Nina North. Nina and I have become such amazing friends over the past two years, but we had never done anything more than kiss until this shoot. Being able to share orgasms with her brought us closer than ever… literally! While shooting my solo for FTV a few months ago, I used a hitachi for the first time. I thought it was the most intense orgasm I had ever had! But it was one-uped by my new found love, the vibra king toy! That thing was insane! It was such a powerful orgasm that my whole body was shaking! It was one of those things where I needed to focus on holding it on my clit because my natural instinct was to turn it off. That double sided dildo in the master bedroom was interesting too. I saw this European girl post a pic of that postion I had always wanted to try it. It was super hot and I think it looked good, but didn't feels so good on my back! Another thing was Eric gave me the camera when he want downstairs and we did a POV scene using the double dildo and Nina came again haha I don't know how she does it back to back like that. I was happy that I could still fist myself! I think I got a little tighter or maybe I just needed to warm up more, but hey it went in! The flashing at the golf course was pretty funny LOL the guys were basically just staring and not even playing golf after we had our boobs out. One even said thank you! I was really excited when I heard we were going to the beach. I always love the beach but even being in LA so much now its hard to get down to the beach with my schedule. Nina and I ended the day with yet another amazing orgasm on the beach. Im pretty sure you could totally see what we were doing and there was this super cute couple taking photos together. Anyways, thanks for having me again and I really hope you all enjoy the shoot!
Screenshots from Videos: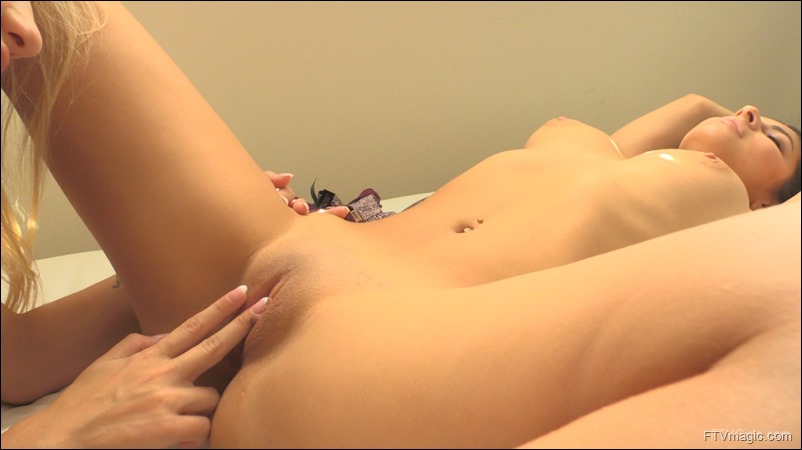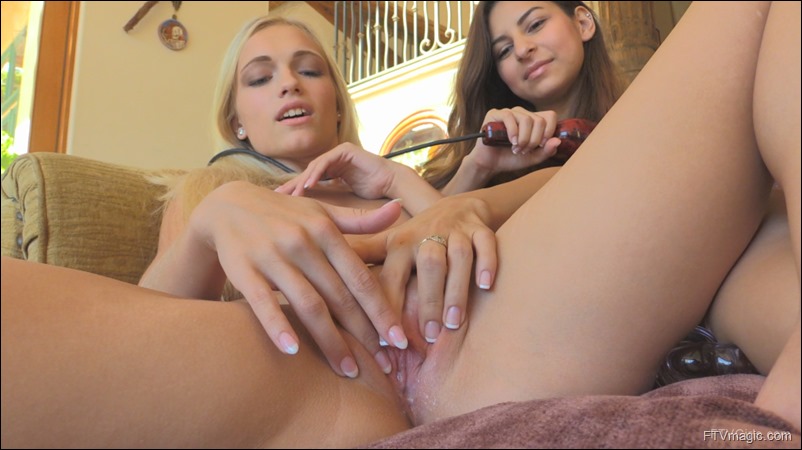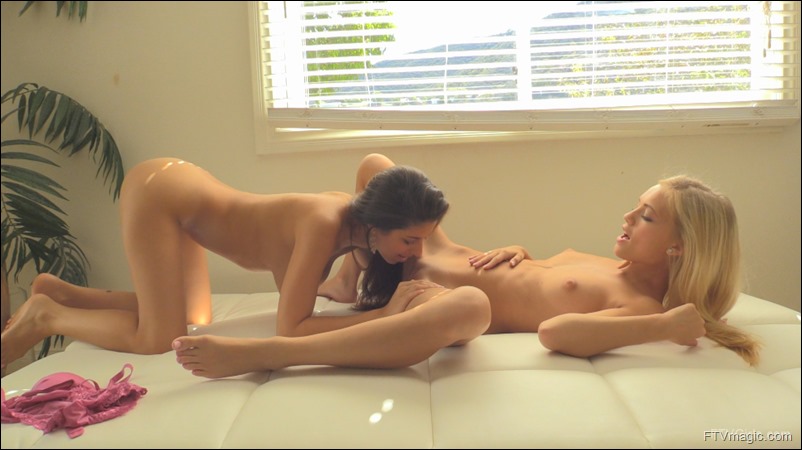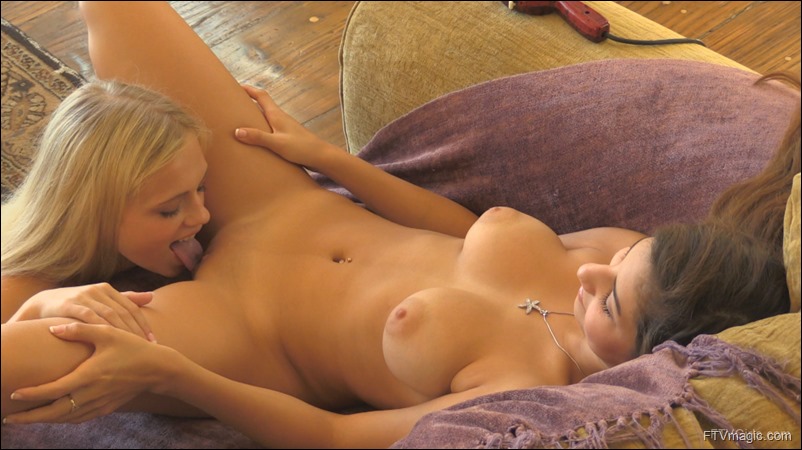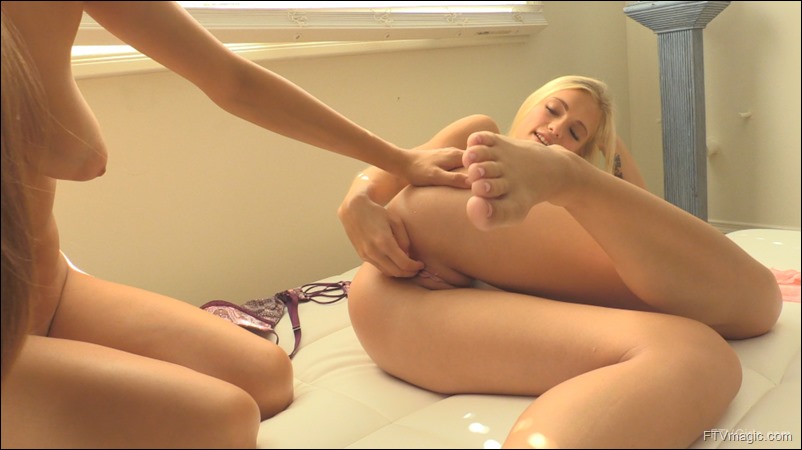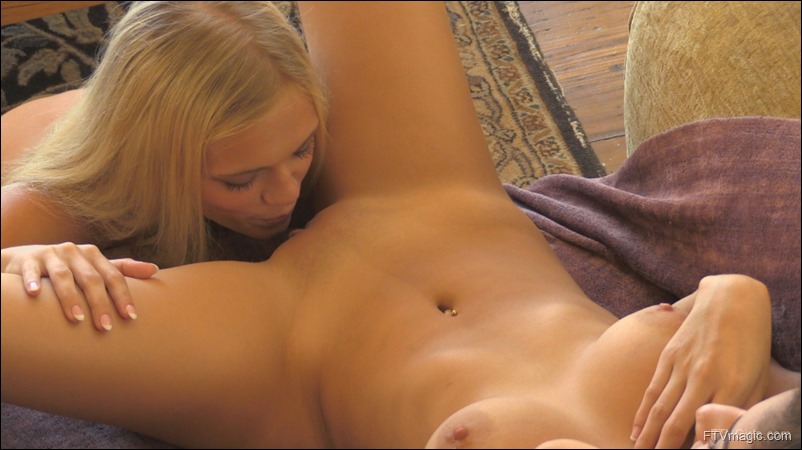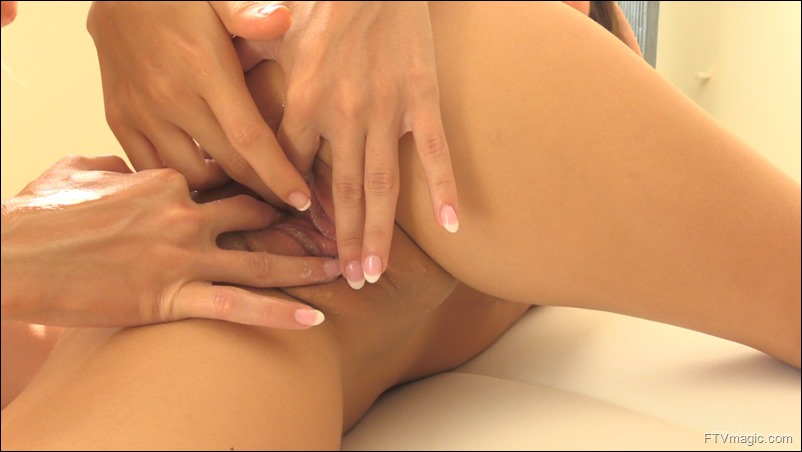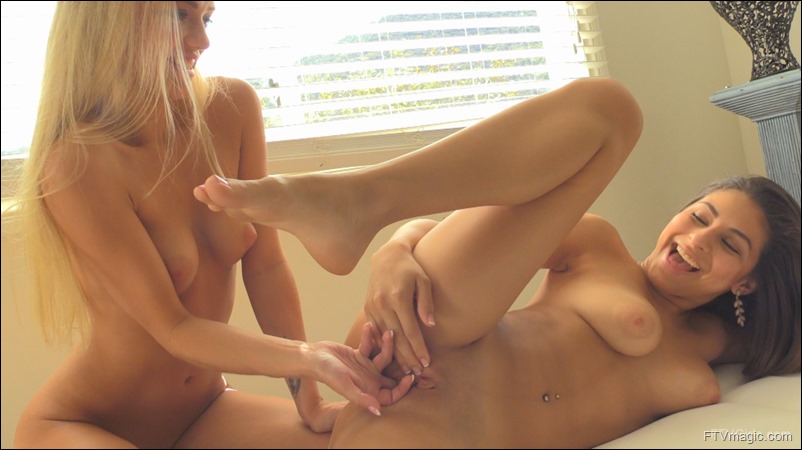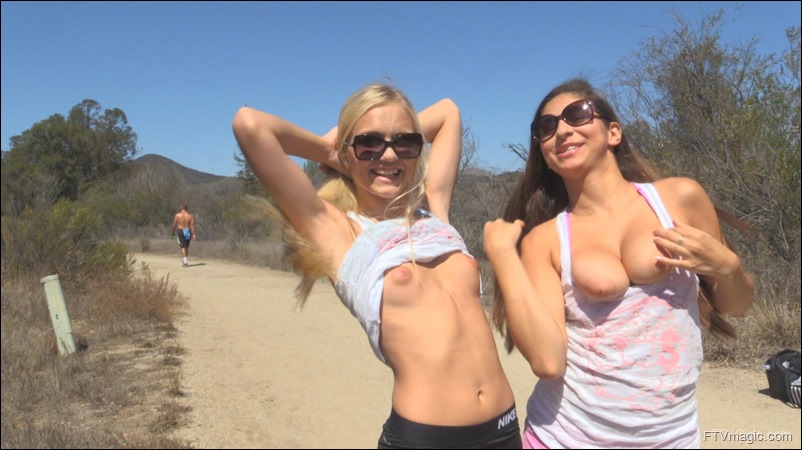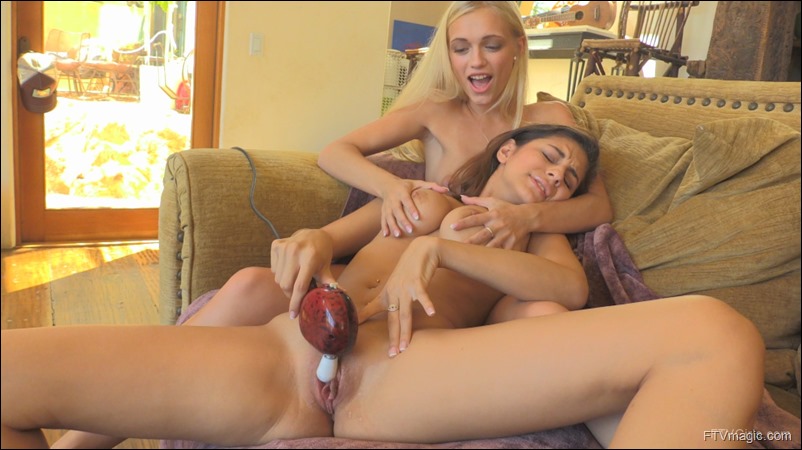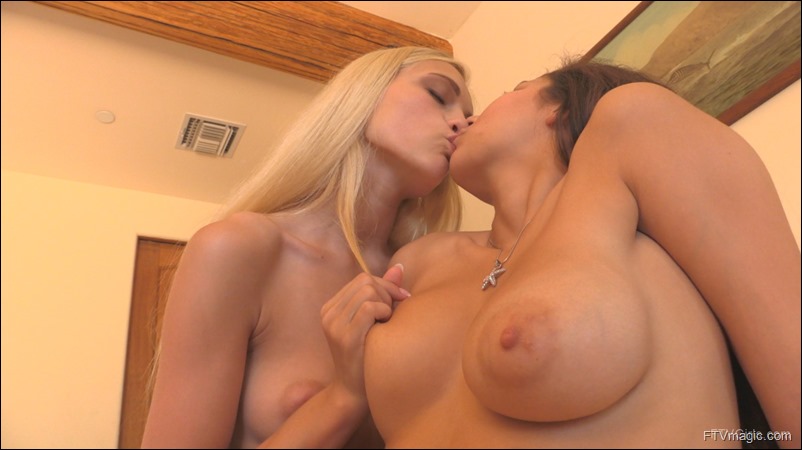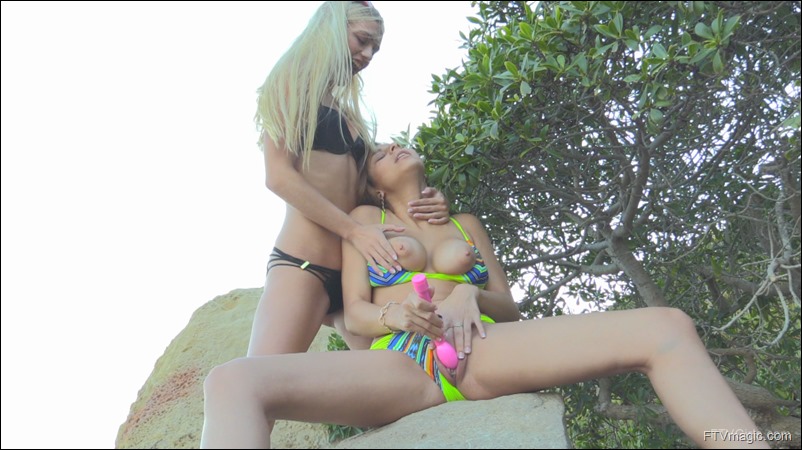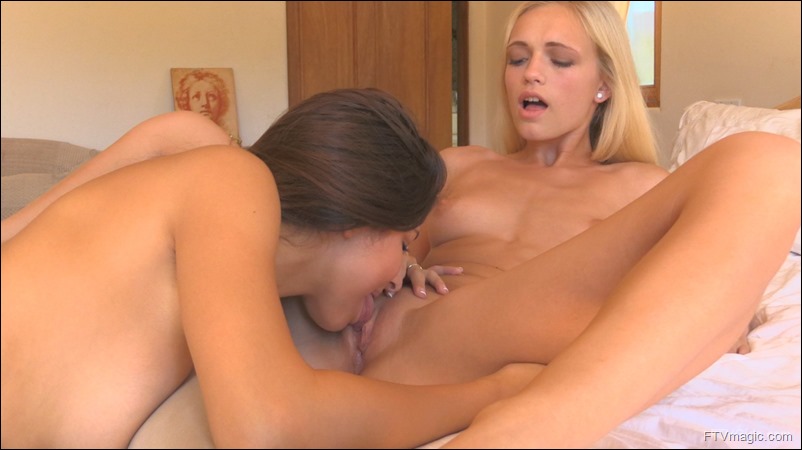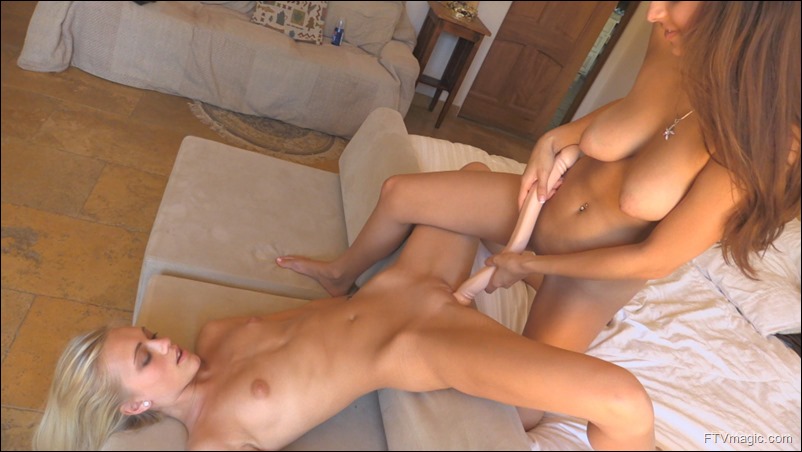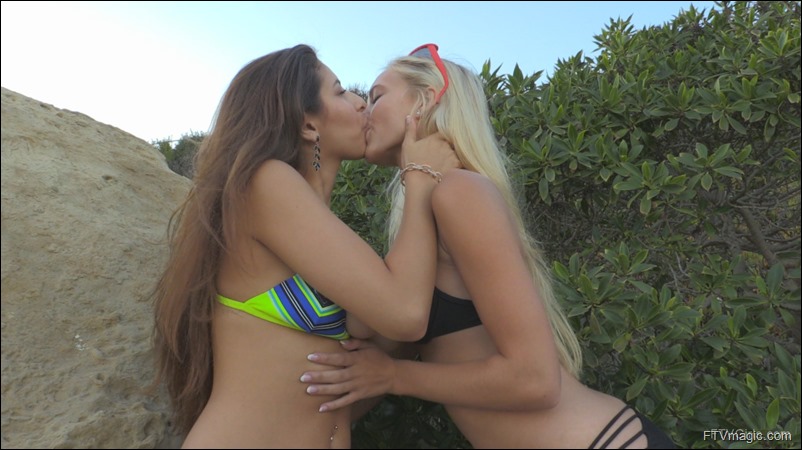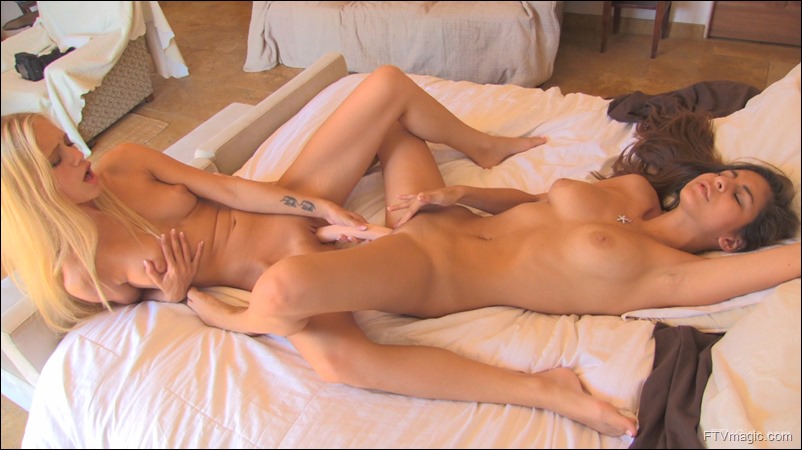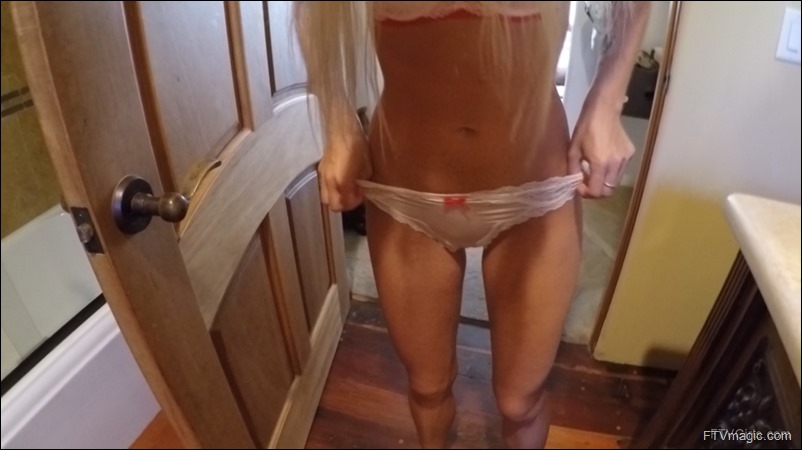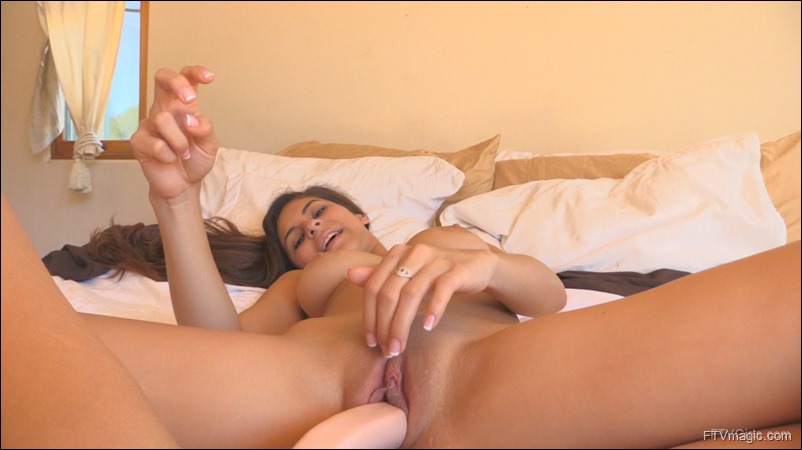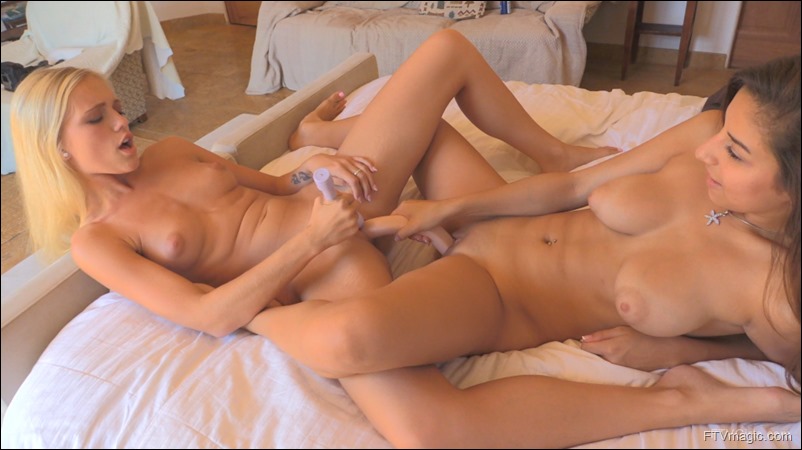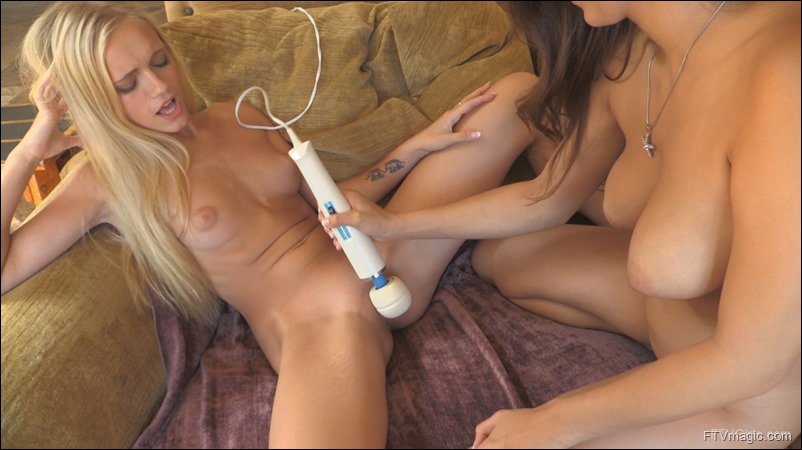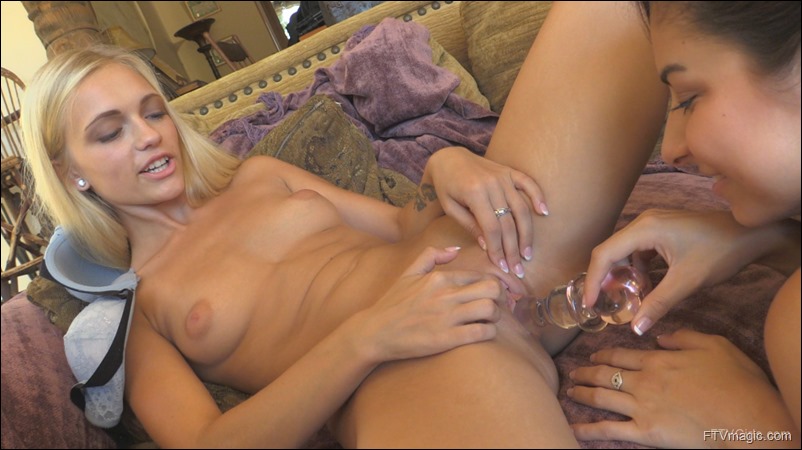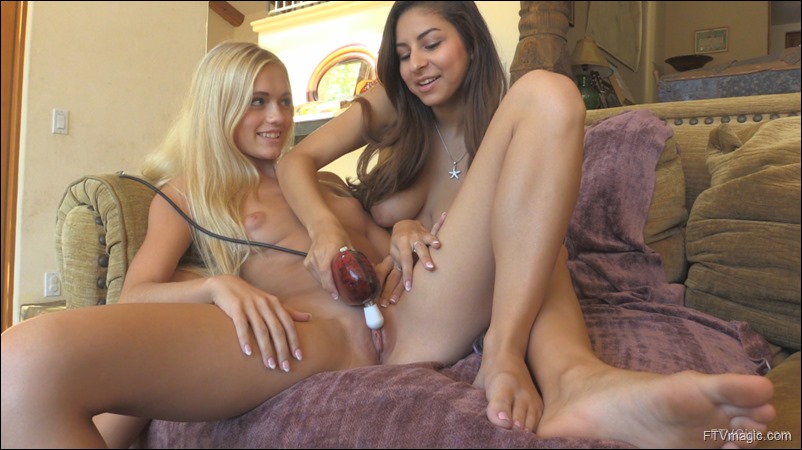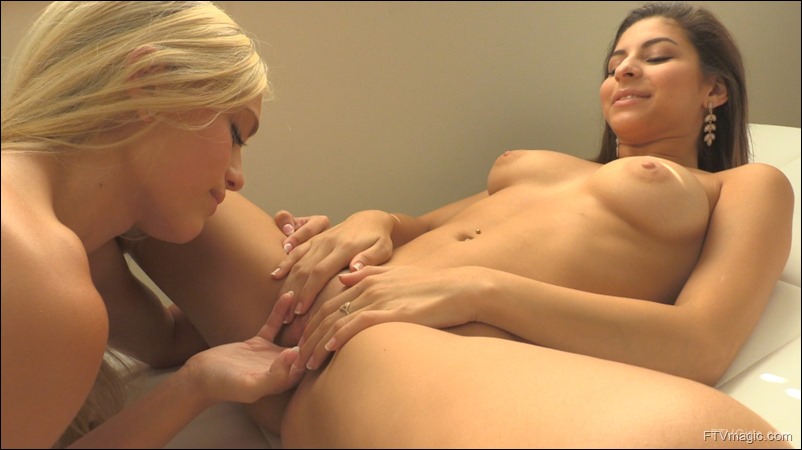 WATCH & DOWNLOAD ALL VIDEOS OF THESE CUTE LESBIANS (MASTURBATION, ORGASMS)
GET ACCESS TO THE MEMBERS AREA TODAY