Hello, guys! Two girls in one this time in this update from FTV Girls website. They are not lesbians, they are first cousins. But girls kissing each other deep. Their names are Athena & Mindy. They are 19 & 21 years old and this is their first time experience! Yes, these girls masturbate in front of camera for the first time in their lives. This is always much funnier when two girls visit FTV. In this update:
Girl-Girl, Kissing,
Dancing Scenes,
Hard Breast Massage,
Hard Butt Massage,
Masturbation to Orgasm,
Public Nudity,
Veggie & Fruit Stuffing
Anal Fingering,
Dress and Heels,
Extreme Closeups,
Foot Fetish Scenes,
Large Toys,
Magic Wand.
Right now you can download all their 313 hi-res photos & 105 minutes of HD videos from the members area.
Mindy's Comments: Hello my name is Mindy, and I am 19 years old from Phoenix Arizona. Recently I have moved to san antonio, texas for college. my major is biology and I love school and everything it entails. Most of my family members are in the medical feild, so im guessing thats where I get the dream of becoming a doctor. i want to be a raidologist, at least thats the plan. During my free time I enjoy reading, dancing, shopping, cooking, hiking and most of posing for the camera. I have two younger brothers whom I am very close with. they are 15 and 10, I definitely love being an older sister and their personal role model. My favorite color is pink because Audrey Hepburn once said that all ladies wear pink. My Favorite food would have to be italian, i love pizza, salad, pasta you name it ill pretty much eat it. I was a cheerleader for 4 years, I was the captin and I loved every minute of it just because I love being a leader. I HATE scary movies with a passion, you will never catch me watching one. you will see me watching a romantic comdey or any disney movie though. at the moment im reading two books: the first one is act like a lady think like a man and the other one is 50 shades of grey, i love to get lost in a good book. I am a very blunt person and I always stand up for what i believe. I love all kinds of music, but recently I have been listening to country, its a texas thing. Im excited for the rodeo that will be coming to San Antonio next month, because there is great food and cute cowboys everywhere you look. I do not watch very much television although I think I should watch it more just for the news portion at least. that being said I do not have a favorite TV show, but in my defense I do not have a lot of free time. Some may say that I am very shy, but I think I just keep to myself. My best friend would have to be my cousin, from my fathers side. we do EVERYTHING together, from doing eachothers make up to just sitting around the house and eating everything in sight. we love to sing in the car or pretty much anywhere and talk about boys. my cousin knows everything about me, our family jokes with us and says that we are just one person, so thats pretty cool.
Meet Young FTV Girls Athena & Mindy: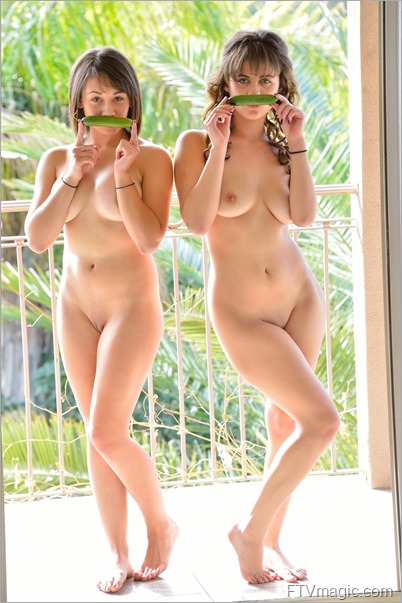 Free Photos of Athena & Mindy:
Subscribe FTV Girls Today
Watch them bating in front of camera (HD Quality)