Just a couple of hours ago FTV Girls website update with a horny brunette Marley. Her previous update you can see here on ftv magic (young brunette who stuffed her vagina with a baseball bat). And now this young girl with nice slim body return for some more action:
Public Nudity, Upskirt in Public
Masturbation: Orgasm w/Toy
Glass FTV Toy
Panty Stuffing, Cameltoe
Strong Orgasmic Contractions
Anal Gaping, Anal Fingering, Anal Toys
Jogging
Squirting, Water Squirting
Extreme Closeups
Vagina Gaping Closeups
Veggie & Fruit Stuffing
Long Labia & Stretching
220 photos and 49 minutes of video (1st update) + 182 photos and 66 minutes of video (2nd update) available for downloading in the members area.
Model Comments: My name is Marley, I'm a 20 year old Canadian chick who just recently got into the porn industry. My thoughts so far, well its been quite an interesting two months. From the good, like meeting all sorts of awesome people, to the bad, getting extremely sick one month into my career. But lets back track a little, I got into porn quite sporadically, I was sitting at home watching porn on one of my favorite websites when I scrolled right to the bottom and noticed an "apply here" of course I click it, sent in a couple cute selfies, and they called me back within two hours, and the rest is history, I come down to LA to shoot for FTVGIRLS and then meet an agent in the industry. Then I shot my two scenes Downtown Toronto with my boyfriend for the company Mofo's, It was such a great and trilling experience, I actually thought about turning around my car and going home before it even begun, thank god I didn't, because then i wouldn't be writing this essay, coming to you from the amazingly awesome FTVGIRLS. I originally arrived in Los Angeles On February 28th 2015, although I didn't start shooting until early March.
Meet FTV Girls Marley: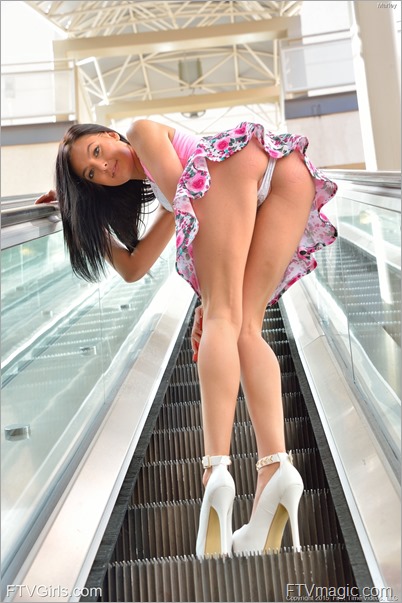 Marley's Free Photos:
Model Comments: My first shoot was with FTVGIRLS, shot by what I found out was a new photographer from LA. we ran around Cali, getting some crazy footage and I did my first Double Penetration with the bendable pink dildo. I had such a great time and I did such a great job they decided to bring me back, today, on April 25th (BTW I used that bendable pink dildo again). This time around with FTVGIRLS was great! i got to finally work with the main FTVGIRLS photographer, and I got to see my great friend the LA photographer again! This time we ran around Arizona, we went to many yummy restaurants, and shot a ton of awesome footage, from crazy squirting masturbation to BIG anal gapes, I'm sure you will enjoy every moment of it, just like I did. So far I have shot about 15 Scenes in two months, oh don't worry I'm not done yet (though I'm starting to feel burned out). I actually took a break for 2 weeks before this second FTVGIRLS shoot but I still have another 20 to come before i go back home to Canada! (No I do not live in an igloo, and yes, bacon and maple syrup are my favorite things to eat) I'm happy I've got into the porn industry, but I'm also not looking to make this a lifetime career, i would love to open my own business (that has nothing to do with porn), get married and have four kids. If you asked me the same question 2 months ago, it would of been the complete opposite answer. Hope you guys loved my videos with FTVGIRLS, I can't wait to be back. <3
Watch videos from her update!
+ HD videos of 600+ other young girls
$29.95 for one month
Perhaps considered too 'boring' for being part of the main update of Marley back in the summer, this has her taking pictures of herself against a mirror while the videographer films her. Because the large tattoos are prevalent from this angle, and it really doesn't show much, it was taken off the main update. There's also a bit of her chilling while playing a console game… also not too exciting.
Videographer/Photographer's Comments: The thick glass toy seems like the perfect fit for Marley — its big, thick, and long — but enough to make it work for her both vaginally and anally. She starts with the vagina, penetrating herself missionary, then riding it. She gets about 7 of the 8 inches inside her, tapping out to the back of her vagina. You can tell it completely fills her up. It would seem like it would be more difficult to do the same anally, but she gets almost as deep that way, taking about 6 inches of that hard, thick toy. Notice how it stretches out her butt, and how her sphincter muscles wrap tightly around the edges. Great views from doggy, then after she pulls it out, stretches & gapes her butthole so wide in the sunlight you see rather deep inside with every detail. She mentioned she used to do ballet when she was much younger, but her long feet/toes (she has size 9 feet) hindered her progress. She does some of the poses to music in the background with a cute pink bra/panties on, then ends up stripping down and doing a panty stuffing scene. They get rather wet after she pulls them back out and puts them on. We then go for a lunch, where she does a topless interview with people eating all around her, then a cute little teaser around a coke machine, confusing the employees. The dress she is wearing with the heels looks very sexy and 'sophisticated', making her look rather elegant and leggy. I found a nice setting at a resort for the shoot, and once again pulled it off without getting into trouble. The rain starts drizzling again, but we continue to shoot through it with upskirt and down blouse views and nude walking. Its time for one last masturbation, and it turns into a rather strong orgasm with some really strong & visible vaginal contractions. Really satisfied with that, there's a rather funny moment where she tries to push the toy into her butt but fails. With this shoot and the one the day before, we had a really great Marley experience, and I hope there's a lot you see here that satisfies your fetish — whether its the public, anal, orgasms, or simply enjoying her natural beauty and personality.
More Marley's Free Photos:
GET ACCESS TO THE MEMBERS AREA
All shot on video + more!!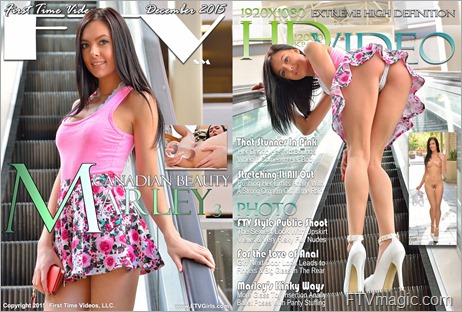 Also you might be interested in…
Upcoming FTV girls updates:
FTV Girls Cadey. Coming on Dec 19, 2015.
She's a leggy 18 year old cutie, trying adult work for the first time…despite her nervousness about being nude in public she has a personality that is almost as attractive as her tight teen body! She had seen the site before and was excited to try it out for herself. We first meet Cadey at an outdoor cafe in her cute flowery skirt, and as she talks a little about herself she gives some upskirt flashes of those skimpy black panties, pulling them aside for the first of many public flashes! Afterwards she goes for a little walk, enjoying the morning sunshine and exploring her body as she masturbates, spreading her legs wide open and pulling her labia aside, rubbing her vagina and her ass as well. She got used to the idea of public nudity quickly! Back indoors she put on a little impromptu fashion show to display some of the clothes she brought, with some cute panties and a sheer top that you can see her erect nipples right through. Later she experiments with masturbating using various toys including the Vibraking and the glass toy, as well as some double penetration with a little help. Back outside she cools down her sensitive vagina with some ice cubes before dancing in the nude showing her fun and unique 'inverted twerking' style, attempting some fisting (which she nearly manages, fitting four fingers) with some extreme closeups as she gaped her vagina. After that it was off to the park for more public nudity, going for a topless jog – notice how her nipples are permanently erect! After a little exercise she changed back into her skirt and did a little banana stuffing, with her vagina being tight enough to squish the fruit as she penetrated herself. This led to some more kinky fun as she penetrated herself with a doll, inserting it feet-first into herself as she sat on some steps outside! She got pretty sensitive from all the play but it was quite a fun day for this charismatic fresh-faced teen, full of first time experiences brought to you as only FTV Girls can. 🙂
FTV Girls Nina & Serena. Coming on Dec 26, 2015.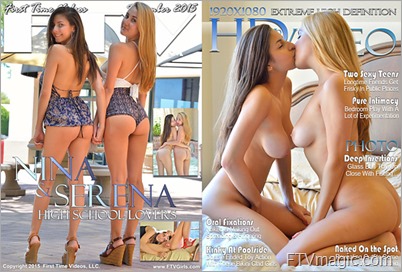 The super gorgeous & sexy Nina is back, and this time she's brought her real life best 18 year old friend with her, to shoot a girl-girl together! A few months ago, Serena was too nervous to get naked in front of the camera, but with some encouragement she's decided to try it out, and get hot and heavy with her best friend. We first meet them in the evening, at a mall to reintroduce the gorgeous Nina, and watch her friend Serena flash for the first time. On the next morning, we see them wake up in the nude, then make out for a while, play and suck on each others' full breasts. The girls go down on each other, licking each other's clitoris, and sucking on labia. They end up scissoring each each other, grinding their vaginas against each other hard and fast, until Nina ends up with an orgasm. Nina introduces the Magic Wand toy to Serena, and she ends up having a very strong orgasm with visible vaginal contractions! Then we get very close and intimate with Serena's privates, watching Nina spread and pull on her labia, stretch and gape her vagina, and poke a finger and explore the insides of her vagina while spreading and gaping. The girls then put on some sexy lingerie, and continue their intimacy on the couch. Its Nina's turn to be explored, and Serena fingers her and tries to get as many fingers inside her. On the next day, we see the sexy pair in cute short outfits and heels, walking through an open mall. The two start making out right there, while some people watch, confused as to what is happening between them! The dance to music, show off their butts, twerk a little, and flash their privates when they can. Bringing quite a bit of attention to themselves, they travel to a resort area instead, and find a nice water fountain to get naked in. The spread each other, rub each others' private parts and get all wet and frisky. Back home, they hang out at the patio, in cute bikinis, and give us peeks under their bikinis, showing off their breasts and privates. Out comes a very large double-ended dildo, and they both suck on it… Nina starts pounding Serena in doggy with it, and its truly the biggest thing Serena's ever had inside her! Nina then takes her turn with it, and then they share the dildo together, scissoring it as deep as it can go. They end at the pool, skinny-dipping and taking pictures of each other — as well as having Nina try a little anal fingering. Putting on their cutest outfits, the girls get kissy, touchy and feely with each other at the grand entry hall, then go to bed to play with the Big Glass Ball Toy. We watch the toy go in and out of Serena, pushing and gaping her vagina, while Nina watches the action up close. Serena then does Nina with the same toy, and listen to the squishy, juicy sounds as it moves deep inside her. Then Nina decides to do something very extreme — and tries to fist herself! Its hard at first, but she keeps working at it until she's got her whole hand deep in her vagina! Incredible. Enjoy these two real life best friends, occasional lovers — supercute teens that make for an amazing girl girl experience, only here on FTV.