Meet the fresh FTV teen girl Mindy. She is 22 years old and she has her TOTAL FIRST TIME EXPERIENCE here on FTV Girls, online adult magazine. Mindy's height: 5'5", her figure: 34C-24-34. She has small tits and a big nice bubble butt! In her update (on 357 photos & 79 minutes of HD video):
-> Public Nudity
-> Masturbation: Orgasm w/Toy
-> Upskirt in Public
-> Fetish
-> Unique Penetration
-> Veggie Stuffing
-> Large Glass Ball Toy
-> Anal Fingering
-> Vagina Gaping Closeups
-> Magic Wand Stuffing
-> Triple Penetration
-> Fisting
Download all this action from the FTV members area.
Mindy's Comments: I was born, raised and remained in the West. Starting in California and migrating over to Hawaii, I quickly learned to surf, spearfish and talk Pidgin. Going from the islands of Paradise to the Arizona desert I quickly matured after my parents left me to live my life at 16. What a life it was at first! No rules, no restrictions, no one there to say no. I'm Mindy and this is a short story about how I came to do my first public nudity and masturbation video ever! A healthy, active life caught on quickly with me. I wanted to be a guy for much of my young life so I would compete in every sport and I always had to keep up with the boys, and I did! College came around and I obtained a scholastic scholarship that would pay for me to complete college in four years. Studying my booty off, I worked to keep my 4.0 GPA while finding I had a passion for heavy lifting at the gym. Now trust me, it is rather easy to keep your figure at my age and I'm not ignorant to that. There will be a time when two cheeseburgers and a shake wont disappear right after eating it. It will disappear in my mouth and reappear on my hips and thighs. So I took the pledge early to maintain a health weight and healthy body composition.
This is Funny FTV Girl Mindy: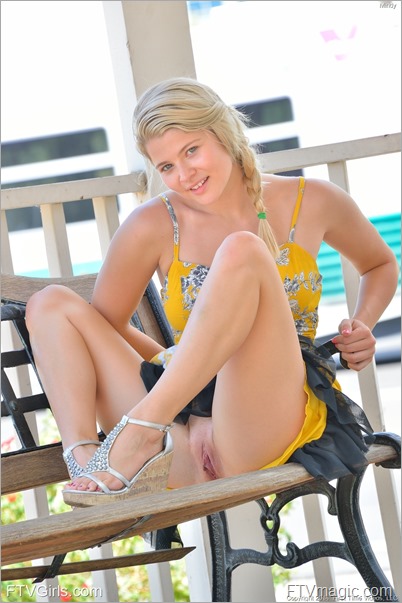 Mindy's Comments: When I first started modeling for fun at the age of 18 I had the goal to one day be a fitness model. Now I'm a personal trainer and preparing to compete for my first body building competition. When I'm not building, I'm in my off-season cutting calories and recovering from vacations! On top of my passion for my studies and fitness I am a computer science major and an Art Director for my own company while also working as a graphic designer for another company. I believe life is the longest thing you can do but we're given so little time that I can't waste any of it doing one thing at a time so without spreading myself too thin I do lots of things so I can experience life to its fullest!
FTV Mindy's Free Photos:
Get FTVGIRLS Membership
Enjoy Masturbation in Crystal HD Quality!
FTV Mindy's Sample Videos:
[uppod video=https://ftvmagic.com/videos/ftv_mindy_1.flv align=center]
[uppod video=https://ftvmagic.com/videos/ftv_mindy_2.flv align=center]
Download & Watch Full Videos in HD
HD Quality, Weekly Updates, Young Girls, Fresh Amateur Teens
FTV Mindy's Free Photos:
Subscribe FTV Girls Today
Watch beautiful teen girls masturbating