Taylor aka Taylor Vixen is not new to porn. She have been shot in softcore, lesbian & toy action. No hardcore at all. But she is fresh model, all did in 2009. She submitted her application to the FTV Girls several times but they ignored her. She changed her hair color. May be this fact, may be another but she is on FTV now and we can watch her photos and masturbation videos. She is a pretty nice, 25 years all (looks like 20 or so). She has a great face & smile & eyes. You can see her face close-up on one of the photos I shared below. Taylor's measurements: 36D-27-37. Big boobs as you can see. Nice boobs. And she likes to show em. But not flashing. Taylor don't like public staff and most part of the shot was made in the house and around it. So it full of masturbation staff. FTV Taylor likes that masturbation scenes were not directed and she did it natural way. Her orgasms are natural & real too. Watch her sample video in high definition on Taylor's profile page.
This is Busty FTV Girl Taylor: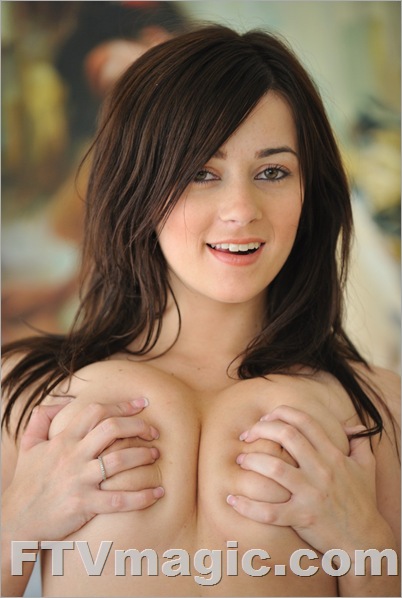 Taylor's Sample FTV Photos:
All Her Photos + HD videos (3.4 GB) available on FTVgirls.com
Taylor in the FTV Members Area:
8000kb/sec Hi-Def Video
->Some Flashing, Topless Nudity in Public
-> Breast Massage, Extreme Closeups
-> Masturbation to Orgasm with Toy
-> Pool Play, Lingerie Scenes
>> GET EM ALL!!
View All FTV Models HERE or Visit Taylor's Page HERE