At first let me introduce you the upcoming FTV girls that you can see soon.
ftvgirls Bailey COMING ON: May 3, 2014. Photos: 362 pics. Video: 91 minutes.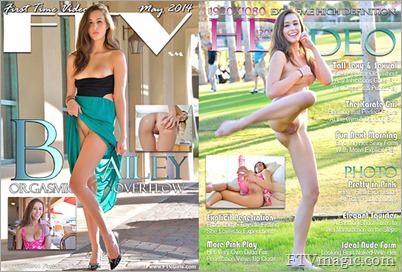 Bailey recently turned 18, and decided to use FTV as a way to start her softcore adult career. Never done any adult work before, let alone masturbate or do public nudity, we're happy to see her first experience here! She's a tall, leggy, cute girl, with just the right shaped butt, and firm C cup breasts… We see her first walking through a popular tourist area, which is just about to set up for a concert, and watch her walk about in a beautiful pink dress. No panties or bra, we get all sorts of flashing and upskirt, all the while playing cat & mouse with the security watching right there! She even fingers herself on the spot, notice how wet she sounds. After this crazy public nudity experience, she goes home and plays with a large, pink, double ended dildo.
[uppod video=https://ftvmagic.com/videos/upcoming/ftv_bailey.flv align=center]
ftvgirls Caroline COMING ON: May 10, 2014. Photos: 235 pics. Video: 93 minutes.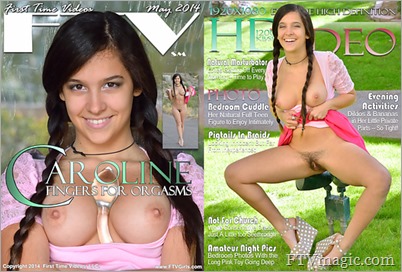 Caroline is a relatively new adult teen pornstar, and here we get to see her as the natural, supercute full figured girl she is. With a full natural butt and perfect, firm D cup natural breasts, she's a cute one we all would like to get intimate with! We watch her wake up in the comfy bed, her full breasts exposed. Once out of covers, notice she has a lot of pubic hair, spreading herself between her pajama shorts. She then massages those full breasts and plays with her butt, leading to her fingering her vagina. She masturbates using her fingers, and has a nice natural orgasm with visible vaginal contractions. Then we watch her fix her hair up and do a little makeup, put on a cute outfit, and go outside. Out at a resort, we see her in a cute little pink outfit, no bra or panties, and cute teenie wedges. She parades around giving us upskirt views and exposing those super firm breasts, then finger masturbates again to another orgasm with visible vaginal contractions right there in the open!
[uppod video=https://ftvmagic.com/videos/upcoming/ftv_caroline.flv align=center]
Now The Fresh Meat: Mary & Scarlet
So… What do we have here? Oh, lesbians! Young and smiley lesbians. Their names are Mary and Scarlet. Mary was already shot by FTV Girls in January 2014 but now she meets her friend to have fun with. I haven't seen their photos and videos yet and so excited!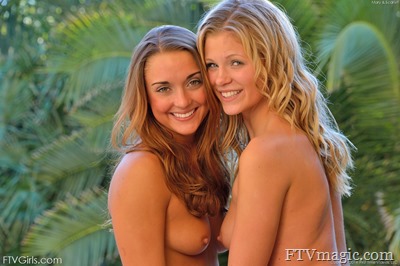 FTV Scarlet's Comments:
A good, young mountain girl with enthusiasm and living in the moment.. always! Scarlet is the name, this FTV shoot was a blast and my female parts surprise me more each day I have a sexual, spontaneous adventure with my "partner in crime" and best friend. I am a Certified Nurse Assistant but resist the scrubs, fashion is my passion!A couple years ago I started with a major of textile design at the University of Colorado, however I switched my major to nursing and now I don't exactly know what I want to do with the rest of my life. I've discovered that I have so many hobbies but not professions,that is just who I am. Again, I am a girl that lives in the moment! From modeling to adult film and hoping for more mainstream,my life is in the arts. If I were to write down a goal, that goal would to become a international supermodel and maybe actress. If that cliché dream or goal came true I would be able to even start my own clothing line and pursue in my hobbies.
And now I'm watching girls' photos! They're very sexy. And the photos are very quality! In this update:
-> Girls kissing,
-> spreading their asses outdoors,
-> sucking nipples,
-> running & jumping naked on the street,
-> fingering pussies,
-> inserting several cucumbers in the vaginas,
-> rollerblading naked,
-> licking pussies and even asses,
-> filling vaginas with water,
-> playing with the sex toys,
-> dancing undressed,
-> even fucking each other with the strap-on!
Watch this action on 432 pics, 135 mins of HD video in the members area.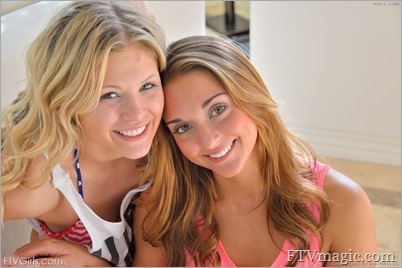 FTV Mary's Comments:
Scarlet is my best friend and has been my best friend for a little over a year now. She is the most amazing individual that I know and I care about her more than anything. We have always been there for each other through thick and thin and I am so grateful to have her as a part of my life. We usually do everything together…and I mean everything!!! We get ready for the day together, hang out together every single day, talk about life, hang out with the puppies, go out….honestly everything. The great thing about Scarlet is that she is selfless. She always wants everyone around her to be happy before she can truly be happy herself. She instills this amazing quality also lights up the room around her. The most important thing that Scarlet cares about is her family as well as her friends and she will go to the end of the earth for every one around her. She truly holds a unique and genuine outlook to care for the lives around her which makes her even more special to my heart. Scarlet's personality it extremely outgoing, friendly, and very talkative. If you give her the ear to listen she will be happy to talk your ear off the rest of the night and will become your true friend. One thing about Scarlet is she is very accepting and open to trying new things. If I had to describe Scarlet best, I would say that she is a load of crazy all rapped up in a tight little bundle, waiting to be opened so she can show the world that no one stands in her way.
This is FTV Lesbians Mary & Scarlet: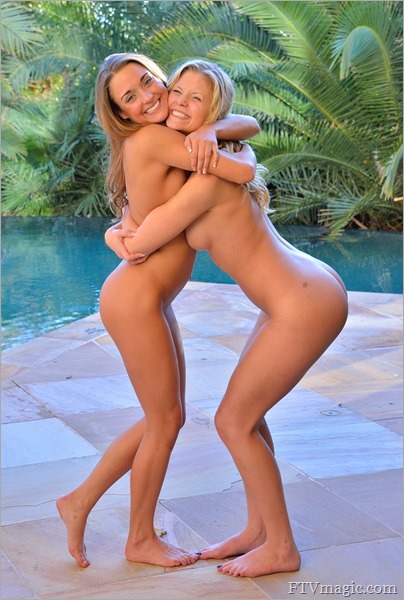 Mary & Scarlet's Free Photos:
Get Access Into The Members Area
Only $29.95 – and start downloading
Mary & Scarlet's Sample Videos:
[uppod video=https://ftvmagic.com/videos/ftv_mary_scarlet_1.flv align=center]
[uppod video=https://ftvmagic.com/videos/ftv_mary_scarlet_2.flv align=center]
Watch them licking pussies, playing sex toys and masturbating
ONLY ON FTV GIRLS WEBSITE