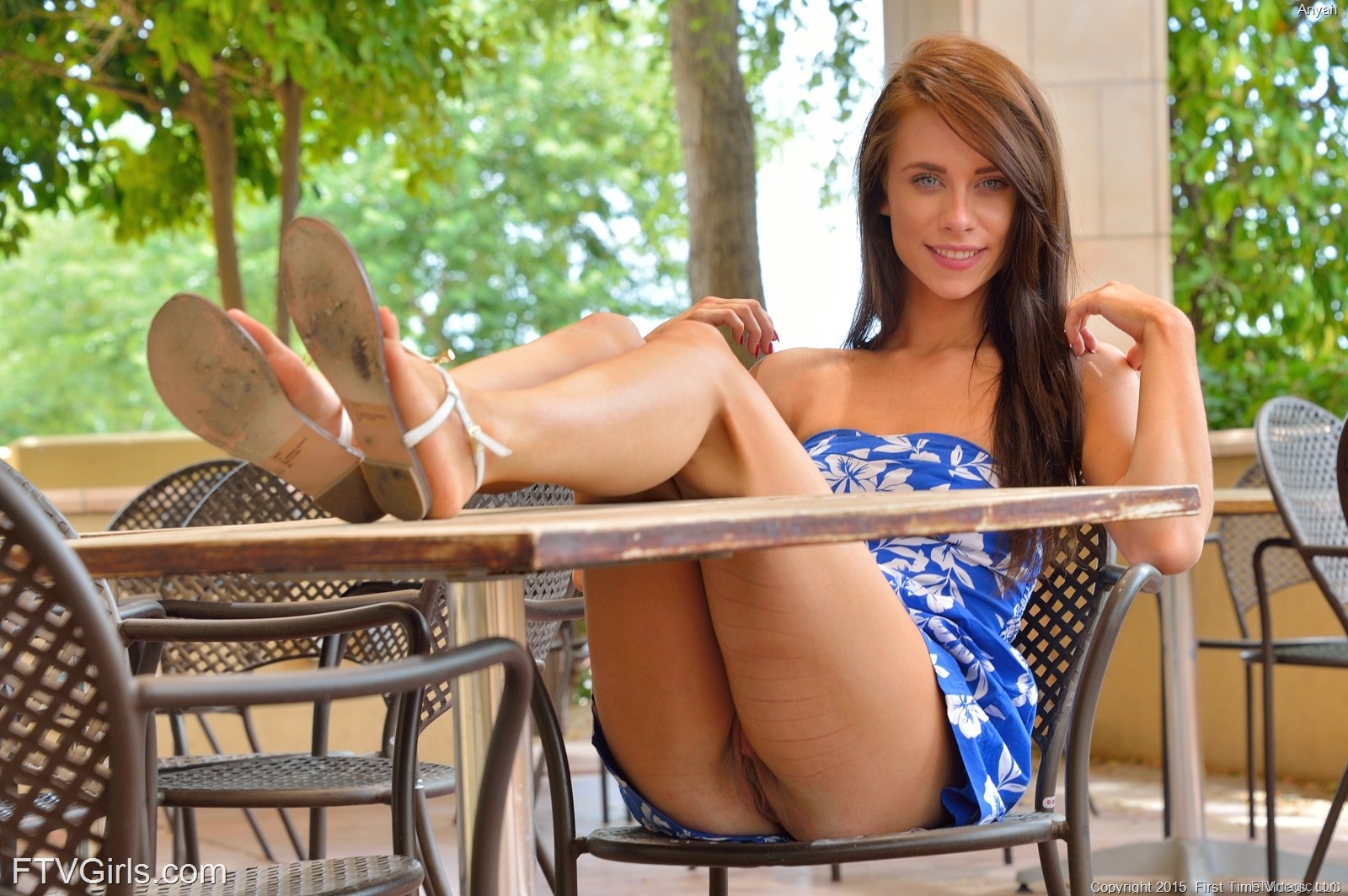 Hello, dear friends. It's Daniel. Last FTV Girls update (November 20, 2015) brought to us horny 20 y.o. girl Anyah having her TOTAL FIRST TIME EXPERIENCE. She is very funny, no shy, having a lot of fun during her shot and public nudity scenes. Anyah has a slim well shaped body, her figure: 33B-24-35 with height 5'4". There is something special in her eyes. May be lenses… Anyah loves to stretch her pussy, spreading it out, so you'll see a lot of pussy close-ups in this update. And also:
Public Nudity
Masturbation: Orgasm w/Toy
Dancing Scenes
Extreme Closeups
Vagina Gaping Closeups
Veggie & Fruit Stuffing
Golf Ball Stuffing
Anal Fingering
Anal Toys
FTV Monster Toy
FTV Titan Toy
Fisting
258 photos & 113 minutes of video uploaded to the members area. You can get access and watch/download all her videos + videos of other young girls.
Anyah's comments: So I'll just start from the beginning! I was born in Oneonta, New York and moved to Kansas when I was five. My family was the type that could never settle down in one place. We always moved every five years or so. I never minded it too much, I actually kind of liked it! It was always fun to me to meet new people, make new friends, and see new places. I was mainly raised in small towns, where everybody knew everyone. Most of my childhood i was EXTREMELY sheltered, until I moved back to my home state, New York. I lived about half an hour outside of New York City when I entered high school. That first year I learned how much I actually loved sex. At one point in my sophomore year I actually had gotten expelled for getting caught having sex on more than one occasion! After driving my parents crazy for a few years with my sex driven mind, and probably a few gray hairs we settled down in Southern New Hampshire. I went on to graduating high school in 2012, without getting band. I graduated with straight A's and a 4.0GPA, I even had gotten a perfect score on my math state testing two years in a row and graduated in the top 10% of my class. After slaving away for four years, I decided I deserved a little bit of a break from all the homework and testing! Instead of being the responsible type that my mom wanted me to be so bad, I told myself, "take a year off, go enjoy life!" And that's exactly what I did! So much that I found out I would be expecting that Fall. Life as it many times does, got in the way. I didn't end up going to school for law, which was my initial plan, but instead took a course to get my real estate license. So if anyone needs to sell their home in the state of Massachusetts, I'll be your go-to gal! I try to keep busy, even though my son already does quite so, by bartending at a little tavern in New Hampshire! I love the fast pace atmosphere of it all, but it doesn't give me much freedom and spare time that I would like. I mean who really wants to work every night, weekend, and holiday? Not me that's for sure. Hence the reason I'm shooting my first time video with FTV Girls!
This is Horny FTV Girl Anyah: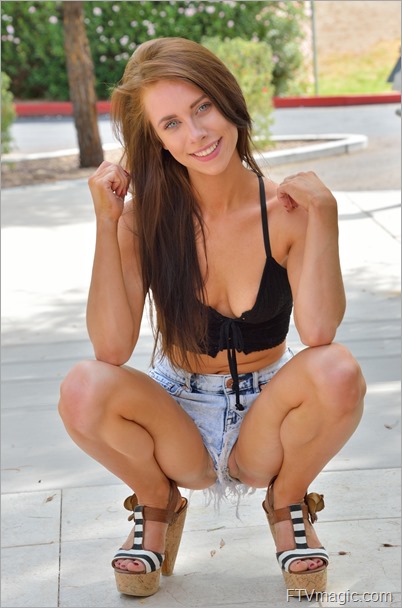 Continue reading FTV Girl Anyah: Stretching it out (Nov 2015)