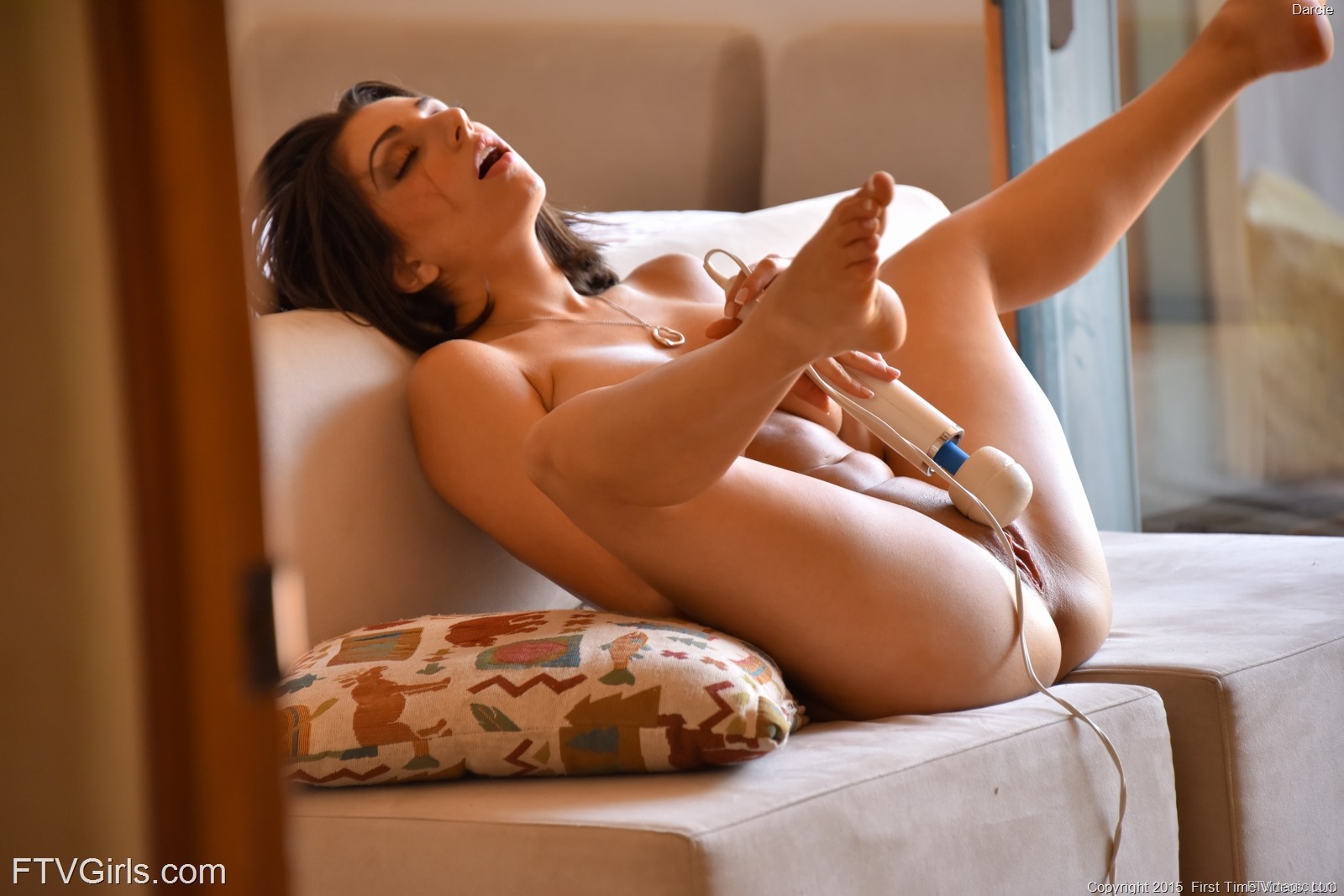 Guys, we have here another one TOTAL FIRST TIME EXPERIENCE. FTV Girl Darcie appeared on FTV Girls on November 27, 2015. And first thing I noticed is her big boobs of course. But unfortunately not only boobs big. Her measurements: 36DDD-26-37, height: 5'2". Darcie is 23 years old, she is from Armenia. To be honest I haven't seen any nudity from this country so lets see what do we have here:
Public Nudity
Masturbation to orgasm with toy
Massage(Hard): Breast
Extreme Closeups
311 High Resolution Photos, 85 mins High Definition Video in the members area.
Darcie's comments: Hey FTV! Darcie here. So basically I was REALLY scared before this shoot. I hadn't heard of FTV before so I didn't really know what to expect. I heard that we would be shooting in public and on a boat and driving around with a guy I.d never met before and I kind of freaked myself out! Turns out my photographer was hella cool and that was fine. I've done some modeling but mostly in promotion of my DJ career. You can actually hear my stuff on Soundcloud, search for DJ Darcie Dolce. I guess I'm shy about the porn thing. I feel like society looks down at it and I just don.t see myself as like a PORN PORN girl. But I'm ok with higher end websites that make the girls look pretty. I checked out the FTV site quickly and saw pretty girls but I didn't really watch the videos too much, which I guess I should have! Ha-ha. I honestly thought the public stuff was shot in a studio or like a set location type of thing. I guess the thing that most guys notice about me is my face, or my eyes. Everyone thinks it would be boobs but I don.t really dress in a way that shows that off. I think of it as a bonus when I show a guy my body because I'm pretty proud of it. I have work to do obviously, I'm curvy but I like my body. I wouldn't say I had one favorite part of the shoot. The outside stuff was scary but kind of fun at the same time. The golf course dare was sketchy because there were golf course workers everywhere ha-ha. They probably wouldn't care tho. Well it was a fun shoot! I.d love to come back to shoot again and maybe with a girl! I actually do really like girls. I've had some girl sex nights with my friends and ya, those can be fun : )
This is FTV Girl Darcie: