Lady in red ring a bell? I felt kinda like a princess ballerina in the red dress!   We were shooting this at the hotel we were staying at and people kept passing us by and smiling and the old ladies would say 'what a nice young girl'…I felt kinda weird cause soon as they would turn their heads, my dress would fly up to flash the cameras! HEHE! I can sure be mischievous sometimes. But hey who said being naughty was bad? I was so horny, maybe it was the fresh air of Maui or maybe it was seeing all these honeymooners walking around. But I really wanted to play with myself and do a few 'other' things, but we just couldn't seem to get away from all the people.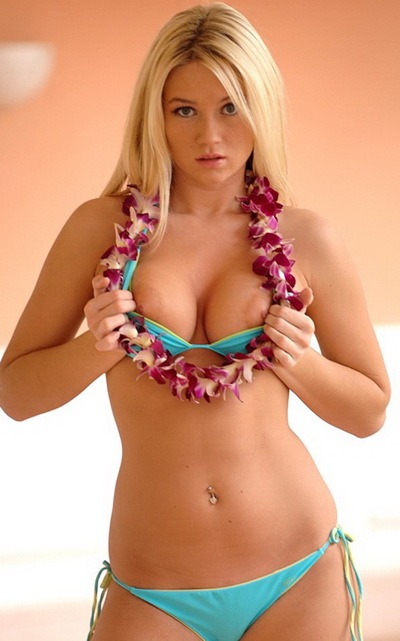 We went into a room where where was a convention that was about to start but nobody was here yet and I played around in there giving a breast speech and acting like the goofball I am until some workers came in, I dont think they saw me rubbing myself but hey….close enough!
In my black dress, it looks like I'm just a regular tourist here, and to all the people passing by they probably didnt think twice about the intentions of me and this dress. These pictures are very nice, classy and if you saw me without my breasts out you would have never guessed I was up to something naughty here shooting in the hotel lobby area and stairway. We moved outside too, there was beautiful scenery all over this place, ever inch of Maui was great and beautiful. 
Sample FTV Pictures:
And a wonderful place to do some breast flashing and teasing! The gold heels were a sexy choice too, and if you like my pretty feet, they look hot in them! We did a little video of this photoshoot…but dont yawn yet, its pretty interesting… and funny since there is a dental convention going on. I wanted to sit down and rub myself until I reached climax without anyone around to freak out or see it. I actually sat on top of a table in the busy hallway, spread my legs, and masturbated! But unfortunately just as I was about to orgasm round the corner to the finish line a group of ladies came walking by and if it wasn't for the photographer warning me, they would've seen all of it. Now I'm so horny I really need to get off once and for all!
334 Unique Professional Photos