November 29th, 2015 | Posted by Daniel | In FTV Girl Darcie | 785 views
Guys, we have here another one TOTAL FIRST TIME EXPERIENCE. FTV Girl Darcie appeared on FTV Girls on November 27, 2015. And first thing I noticed is her big boobs of course. But unfortunately not only boobs big. Her measurements: 36DDD-26-37, height: 5'2". Darcie is 23 years old, she is from Armenia. To be honest I haven't seen any nudity from this country so lets see what do we have here:
Public Nudity
Masturbation to orgasm with toy
Massage(Hard): Breast
Extreme Closeups
311 High Resolution Photos, 85 mins High Definition Video in the members area.
Darcie's comments: Hey FTV! Darcie here. So basically I was REALLY scared before this shoot. I hadn't heard of FTV before so I didn't really know what to expect. I heard that we would be shooting in public and on a boat and driving around with a guy I.d never met before and I kind of freaked myself out! Turns out my photographer was hella cool and that was fine. I've done some modeling but mostly in promotion of my DJ career. You can actually hear my stuff on Soundcloud, search for DJ Darcie Dolce. I guess I'm shy about the porn thing. I feel like society looks down at it and I just don.t see myself as like a PORN PORN girl. But I'm ok with higher end websites that make the girls look pretty. I checked out the FTV site quickly and saw pretty girls but I didn't really watch the videos too much, which I guess I should have! Ha-ha. I honestly thought the public stuff was shot in a studio or like a set location type of thing. I guess the thing that most guys notice about me is my face, or my eyes. Everyone thinks it would be boobs but I don.t really dress in a way that shows that off. I think of it as a bonus when I show a guy my body because I'm pretty proud of it. I have work to do obviously, I'm curvy but I like my body. I wouldn't say I had one favorite part of the shoot. The outside stuff was scary but kind of fun at the same time. The golf course dare was sketchy because there were golf course workers everywhere ha-ha. They probably wouldn't care tho. Well it was a fun shoot! I.d love to come back to shoot again and maybe with a girl! I actually do really like girls. I've had some girl sex nights with my friends and ya, those can be fun : )
This is FTV Girl Darcie: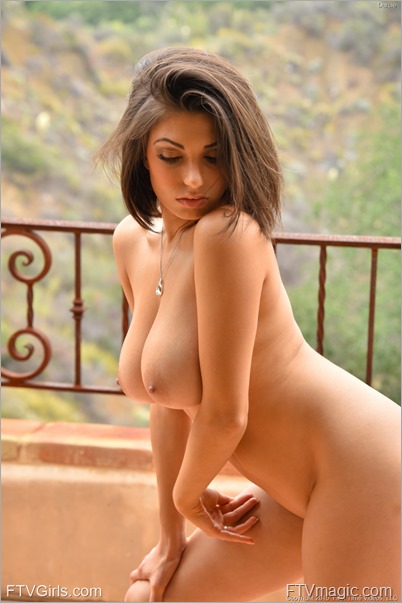 Rate this FTV girl:
No Comments »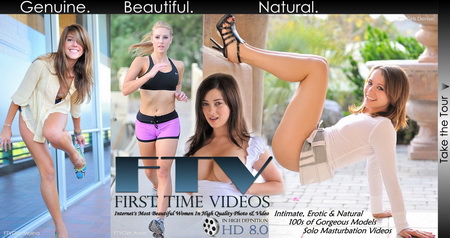 November 29th, 2015 | Posted by Daniel | In FTV Girl Tracy | 427 views
Hello, guys. Last time I entered FTV members area I noticed 2 new updates at a time. Not a big updates, with two different brunettes. The first one is a really small one: 155 photos, 57 minutes of video and a girl Tracy. This is her first time experience in her 22 y.o. She doesn't have a body of a model: 36B-26-36, her height: 5'5". But Tracy can show us some action:
Masturbation: Orgasm w/Toy
Dress & Heels
Ben Wa Ball Stuffing
Squirting
Extreme Closeups
Strong Orgasmic Contractions
Anal Toys
Vagina Gaping Closeups
Videographer/Photographer's Comments: Tracy sent in these photos of herself .Though her hair is now shorter (I wish she had kept her hair long like in her application photos).
She was very very very shy in the beginning, and off camera the first 30 minutes was just warming her up to the video camera. Then you see her getting ready, and I'm just recording her body in tease form with what I can capture off the green dress. Nice breasts, full butt — after she's done with her makeup, I ask her if she could masturbate on camera. I put two cameras on tripod and leave. She gets close to orgasm, but finds it too hot (and she's still timid) to get to orgasm. I decide to leave to another house to continue our shoot there (btw, record temperatures outside — 117 degrees farenheight). She didn't want to do any outdoor shooting, partly because of the heat but also her nervousness about being seen nude outside by anyone. Before we go, she surprises me with a little kinkiness — by stuffing ben wa balls that helps her get wet inside. She claims that walking around with those in her helps her get more aroused. So while we travel to the other house, and have her pose in her casual wear, they are still inside her. When she pulls them out, I get nervous — it almost looks like the plastic string that is sticking out is going to rip off, and have the balls stuck inside her. She gets them out, we get some posers, and then she tries masturbating again. I have her use the Vibraking Toy, in case it helps promote the orgasm faster, but it still gets her close but no orgasm. So I continue shooting closeups of her clit, and spread shots. Later, I give her the Vibraking toy again, and leave her to masturbate alone, she does finally have a strong orgasm with visible vaginal contractions, along with a surprise squirt. It shocks her, since she had never squirted before, and was somewhat embarassed by it. I assured her it was fine, and that many members like squirting scenes. Then she brings out anal toy she has recently bought but never tried — she's never done any anal toy before. She's nervous about it in the beginning, like it will hurt; but she ends up really enjoying it, and walks around with it in her butt, with the vibrator on. So I challenge her to double penetration, having her take her personal vibrator inside her, and fire up the vibraking again. That's when all of a sudden, her period starts. It shortens up the shoot, as we couldn't continue with her bleeding (there are very few people who want a period fetish!). To finish the day off, I get some pretty pics with her white dress and heels, and we conclude the shoot early.
This is FTV Girl Tracy:
Rate this FTV girl:
No Comments »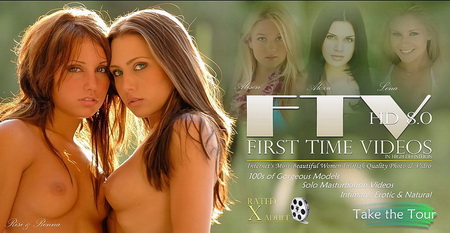 November 23rd, 2015 | Posted by Daniel | In FTV Girl Anyah | 1,157 views
Hello, dear friends. It's Daniel. Last FTV Girls update (November 20, 2015) brought to us horny 20 y.o. girl Anyah having her TOTAL FIRST TIME EXPERIENCE. She is very funny, no shy, having a lot of fun during her shot and public nudity scenes. Anyah has a slim well shaped body, her figure: 33B-24-35 with height 5'4". There is something special in her eyes. May be lenses… Anyah loves to stretch her pussy, spreading it out, so you'll see a lot of pussy close-ups in this update. And also:
Public Nudity
Masturbation: Orgasm w/Toy
Dancing Scenes
Extreme Closeups
Vagina Gaping Closeups
Veggie & Fruit Stuffing
Golf Ball Stuffing
Anal Fingering
Anal Toys
FTV Monster Toy
FTV Titan Toy
Fisting
258 photos & 113 minutes of video uploaded to the members area. You can get access and watch/download all her videos + videos of other young girls.
Anyah's comments: So I'll just start from the beginning! I was born in Oneonta, New York and moved to Kansas when I was five. My family was the type that could never settle down in one place. We always moved every five years or so. I never minded it too much, I actually kind of liked it! It was always fun to me to meet new people, make new friends, and see new places. I was mainly raised in small towns, where everybody knew everyone. Most of my childhood i was EXTREMELY sheltered, until I moved back to my home state, New York. I lived about half an hour outside of New York City when I entered high school. That first year I learned how much I actually loved sex. At one point in my sophomore year I actually had gotten expelled for getting caught having sex on more than one occasion! After driving my parents crazy for a few years with my sex driven mind, and probably a few gray hairs we settled down in Southern New Hampshire. I went on to graduating high school in 2012, without getting band. I graduated with straight A's and a 4.0GPA, I even had gotten a perfect score on my math state testing two years in a row and graduated in the top 10% of my class. After slaving away for four years, I decided I deserved a little bit of a break from all the homework and testing! Instead of being the responsible type that my mom wanted me to be so bad, I told myself, "take a year off, go enjoy life!" And that's exactly what I did! So much that I found out I would be expecting that Fall. Life as it many times does, got in the way. I didn't end up going to school for law, which was my initial plan, but instead took a course to get my real estate license. So if anyone needs to sell their home in the state of Massachusetts, I'll be your go-to gal! I try to keep busy, even though my son already does quite so, by bartending at a little tavern in New Hampshire! I love the fast pace atmosphere of it all, but it doesn't give me much freedom and spare time that I would like. I mean who really wants to work every night, weekend, and holiday? Not me that's for sure. Hence the reason I'm shooting my first time video with FTV Girls!
This is Horny FTV Girl Anyah: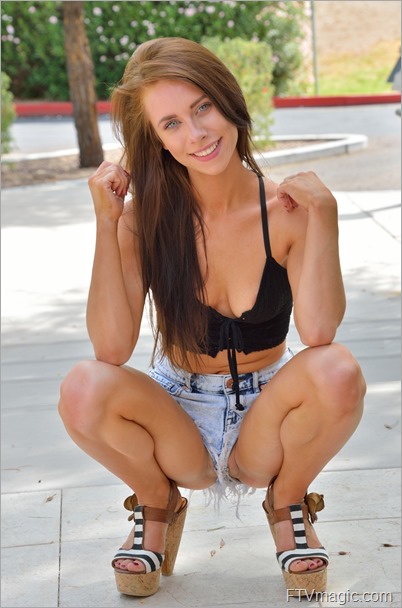 Rate this FTV girl:
No Comments »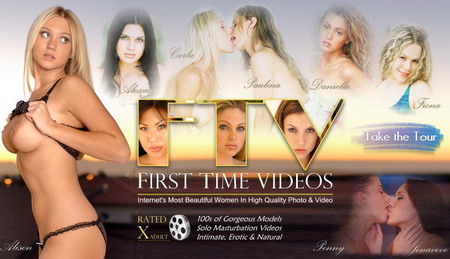 November 16th, 2015 | Posted by Daniel | In FTV Girls Nina | 1,705 views
There was a girl from October 2015… I missed her last month. But I decided to share her body with you. Her name is Nina and she is 19 years old. Nina is a young girl with big boobs. Her height: 5'2", her measurements: 32D-24-34. Look at the photos of her in real life:
Want to see this girl naked? She has two updates on FTV Girls website, a lot of photos & videos. In Nina's FTV updates:
Public Nudity
Masturbation to Orgasm with Fingers
Masturbation to Orgasm with Toys
Upskirt in Public
Massage(Hard): Breast
Extreme Closeups
Veggie & Fruit Stuffing
Anal Fingering
Vagina Gaping Closeups
Long Labia & Stretching
Massage(Hard): Breast
Shower Scenes
Anal Toys
Foot Fetish Scenes
84+83 minutes of HD video of Nina's performance, 277+367 HQ photos with Nina you can download from the members area. Almost 3 hours of video!
Nina's comments: Hey it's Nina I was born and raised in Durham, North Carolina. Cute little city in the east where everyone is friendly. I was born into a big family with 3 sisters and one brother with me being right in the middle. I love my family more than life and I would truly do anything for them. I'm the proud owner of a tiny little Chihuahua named Milli which I call Millz, she is a feisty little pooch that means the world to me. Millz is just like me sassy but sweet as can be. I moved out of my house and moved to Raleigh, Nc a few months after I turned 18. Although I adore being close to my family I've always thought of myself as very independent. I enjoy nothing else more than going to new places and taking in all the beauty nature has to offer. I try to get out of my town as much as possible. My favorite places to go is New York and Las Vegas. I believe the best way to be is naked all the time. I love how peaceful and free it makes me feel. My best hobby is definitely shopping, I could shop all day and never get bored. The mall is practically my second home. In the future I see myself as an established interior designer or real estate agent, happily married with two adorable kids. For now I will start by going to community college in the fall then NC state in Raleigh, or another college in whichever state I may choose to make my home. I've always wanted to live in Florida since the first time I visited Orlando last year. The warm weather and the beach makes for such a peaceful living which is exactly what I want. I could definitely see myself living in West Palm Beach soaking up the sun and splashing in the waves everyday. I've never been the girl who wanted to live in a big city being from a small town myself. Lana Del Rey is the queen of my heart, her music takes me to another world. I get to see her in concert in a few days and I couldn't be any more excited. I might actually cry when I see her. I'm going to see Lana with my two best friends. I love them because they are just as crazy as me. Serena, my favorite is a crazy carefree girl. We've been wild together since the start. We've always said we were soul mates being so much alike in our own crazy ways. We even have our own language which we use all the time. Bibi is my second partner in crime and also the girl I share a home with. I appreciate her because she would never judge me and she always looks out for me and my precious Millz. Serena and I flew together to Phoenix so of course we're both in this business together. I would love for her to do a shoot with me but she's so shy about being on camera. Serena also wants to live in Florida, we would be living in our sexy little bikinis and seducing all the boys all over the sunshine state.
This is Busty FTV Girl Nina: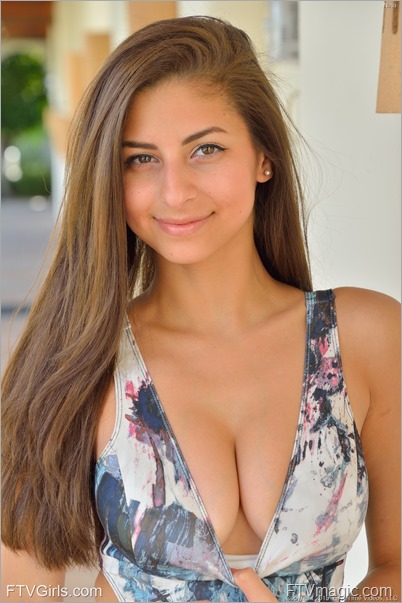 Rate this FTV girl:
No Comments »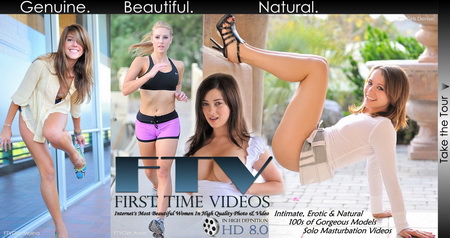 November 9th, 2015 | Posted by Daniel | In FTV Girl Mya | 1,792 views
Hello, friends! Daniel is here. And today I share with you some (a lot of to be honest)photos of the new girl published on FTV Girls pornsite. Her name is Mya. Her update was released a couple of days ago and main interesting moments from it you'll see here below. Mya is 22 years old, slim girl with height 5'3" and measurements 34B-23-34… she's a referral by a photographer that works for another adult site, and she didn't want to do any hardcore just yet, so he sent her to FTV Girls to shoot to 'warm her up'. Even though she visited the tour and saw a lot of FTV tour videos, actually doing it (in the extreme heat of the summer) was both fun and exhaustive for her. In her update:
Public Nudity
Masturbation: Orgasm w/Toys
Dancing Scenes
Massage(Hard): Breast
Visible Vaginal Contractions
Extreme Closeups
Vagina Gaping Closeups
Anal Fingering
Anal Toys
Panty Stuffing
Nipple Stretching & Play
Peeing
Fisting
Hair Straightener Stuffing

405 photos & 96 minutes of video in total with Mya in the members area.

Model's comments: My name is Mya. I'm 22 and I was born and raised in Arizona as an only child. I was always the rebel growing up and was curious to try things outside of the box. I have been a go-go dancer in night clubs for 3 years now and absolutely love to dance and get lost in the music! It is one of the best feelings in the world. My goal in life is to be able to help others and making a difference in the world. Making others happy makes me happy. You can always catch me at the gym, hanging out with friends, and enjoying every little thing life has to offer. I enjoy hiking, traveling, swimming, and yoga. I am always on the go and staying active! My personality has the best of both worlds. I'm naughty and nice. Driven and ambitious. Loving and compassionate. I love to laugh and make others laugh. And I love to meet new people! I'm a very sexual person and what I look for in a man is someone that will not only treat me like a princess but be able to feed my sexual appetite. Some of my favorite things to do during sex or foreplay is to have my hair pulled, being choked and having my back really scratched up! My favorite sex position is doggy style and I LOVE getting eaten out more than anything!

This is Young Slim FTV Girl Mya: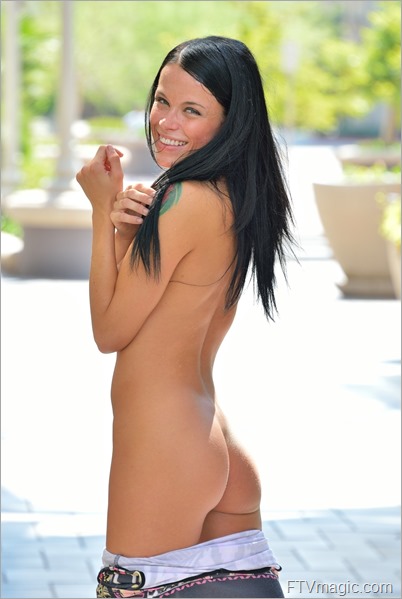 Rate this FTV girl:
No Comments »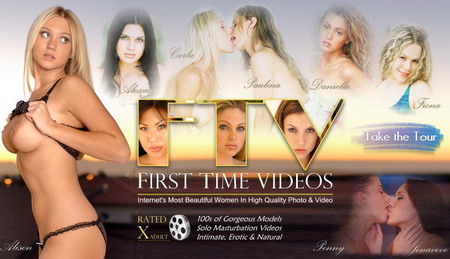 About FTV Magic
Here on FTV Magic you can find
reviews,
free photos and video samples
of beauty
teen girls from
FTVgirls
pornsite.
More than 700 BEAUTY young girls
masturbating in front of camera and get strong orgasms. Recorded on video in HD.
In the members area you can download:
- More than 1000 Gb of HD videos.
- More than 100 000 Professional Photos.
- More than 700 teen girls
inside
.
You can really see there everything you ever wondered of girls!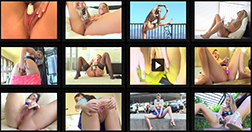 Free Streaming FTV Girls Videos on
GirlSoloTouch.com
Our Magic FTV Girls
Our Magic Girls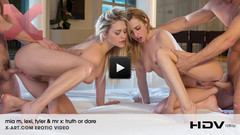 Statistics
User Online: 0
Today Visitor: 98
Yesterday Visitor: 1,707
Highest Rated Girls
Join FTV Girls