January 7th, 2014 | Free FTV Girls Videos | 31,685 views
Hello everybody! Here will be streaming FTV video previews of girls coming in 2014 on FTV Girls website.
FTV Girl Rachel (April 2014):
This supercute 19 year old has her very first adult experience with FTV, and besides being shy with public nudity, she seems sexually comfortable with herself and her figure. She's 1/4 Japanese, which gives her a slightly exotic look and a super gorgeous face, with a leggy, slender form and fair complexion. We first see her at a resort, wearing a yellow dress and cute wedges. The dress is short, and we get all sorts of upskirt teases showing off her cute butt and petite private parts. Soon enough, she's teasing herself out in the open, fingering herself, then going and doing naked cartwheels in the grass, and showing off her pretty feet. She's most comfortable in the nude it seems — and we see a lot of her doing her FTV adventures fully naked. Back home, she masturbates with her fingers to a nice natural orgasm with strong vaginal contractions. Its nice to see a girl who can get off with only her fingers! We get extreme closeups of her private parts, gaping and pulling on her labia. Then in a sweater and no bottoms (just panties) she walks through a street, climbs a fence, and trespasses on some random house! She gets all naked, fingers herself some more, and plays with her labia. Then pulling out a jelly dildo, she gives it a blowjob, then does a sexy ride on the living room table. Watch her labia wrap around that large toy… she continues to do herself on the couch, then goes back to finger masturbation to another strong orgasm, with such satisfying orgasmic contractions. We do a lunch break, where she talks a little more about herself while her breasts are out in the open. Visiting a strip mall, wearing causal clothes, she then starts flashing her breasts & butt, and ending up naked and waving to cars as they drive by. This teen loves getting naked! Back home, she gets kinky experimenting with a speculum, opening up her vagina wide, so we can see right to her cervix. Then she pulls out a string of beads, and stuffs them inside her vagina. We then get to enjoy her perky breasts, watching her massage them, then pull on her nipples up close — the perfect kind you want to suck on! To end the day, she dances to some techno music, both clothed an in the nude. Oh, what a cute teen she is, and we're happy to see her start shy, eventually being comfortable with all kinds of FTV fun. Another supercute teen, fresh, no tattoos, perfect for FTV

FTV Girl Natasha (March 2014):
Supercute petite Natasha was so awesome to work with (and willing to try kinky new experiences) that we continued to shoot her for another, third day!  We meet her at a tourist area, and she's wearing a really cute short white dress, and white wedges.  It starts innocently enough, with her visiting popular areas, being playful and cheerful – just look at that beautiful smile! Then she starts giving us upskirt views, flashing her breasts, then finding a spot to finger masturbate… until she's caught! Going back home, she gets into all kinds of kinky play.  Starting with cucumbers, she penetrates herself vaginally, taking one all the way in until it disappears, then two in her vagina at once!  She then tries it anally, and ends up double penetrating herself!  With a large double-ended dildo, she then pounds herself as deep as she can go, then spreads & gapes for us! We then do that rare speculum fetish, having her open herself up wide till we can see the bottom of her vagina, and the details of her wet insides and cervix! To finish off, she tries the Vibraking Toy again, ending up with multiple squirts and strong vaginal contractions on orgasm. Now with a nice adventure collection of Natasha in these two updates, we hope you love what you see of this ideal FTV girl

FTV Girl Brianna (April 2014):
She's a blue eyed blonde teen, who is starting her softcore adult career with FTV, starting with a little public nudity… We meet her at a local shopping area, encourage her to show off her breasts — she's pretty shy about it! Eventually though she takes her pants off and reveals her full booty and spreads for us. Back home, she ends up choosing the Vibraking Toy (she likes strong vibrations on her clit) and ends up with a strong orgasm with visible vaginal contractions. We then see her spread her private parts, pull & stretch her long labia. Since she liked the vibrator so much, we have her masturbate again, this time up close to see those orgasmic contractions a second time in detail. In the pink room, she tries out the thick double-ended dildo for some hard pounding from several different positions, going as deep as she can go. Then she experiments with her taste in anal, starting with finger insertion, ending up pushing three inside her butt! Then using a long beaded glass toy, she tries to get as much as she can inside her, going pretty deep… and attempting to push the large ball end as well. Walking through a neighborhood, she is spotted wearing a blue denim dress, with her favorite heels — and flashes us upskirt right in the middle of the street! Loving that Vibraking, she goes home and masturbates one more time on the kitchen counter to another visible, strong orgasm. Time for some kinky play, as she takes two golf balls on strings and pushes them inside her. Watch them dangle above the camera as they lock in inside… and how the balls opens her up as she pulls them out. After a lunch break interview about her love of animals, we watch her put on sexy black stockings, tease us, talk dirty to us, and finger herself in a very erotic manner as she wants you to have her on the spot. She ends up doing a sexy dance in stockings, moving her body to her favorite music. To finish off, she ends up using a bottle she was drinking from as a toy — pushing it in as far as it can go, doing herself hard until she ends up having another orgasm. Easy to work with and comfy to try different things for FTV, she's another buttalicious cutie who has an easy time reaching orgasm.
FTV Girl Bethany (May 2014):
Our very popular, FTV Exclusive sultry natural redhead Bethany returns for another adventure shoot! Flying in from New York, we see her flash at the airport, then go shopping for clothes at a department store, flashing some more over there. She gets a little flirtatious at home, but we put her to bed, and watch her fresh next morning ready for some masturbation and public nudity action! We meet her at a fancy mall, and she's wearing a gorgeous yellow dress and sandals. Soon enough we're getting upskirt and downblouse views… but that's not enough she starts crawling butt naked all around the malls' hallway floor! After breakfast, she masturbates on the mall steps and ends up with a squirting orgasm and visible vaginal contractions. Walking barefoot and naked through a fancy office area, we enjoy her naked form until she puts on another sexy dress with white wedges, and has us follow her sexy butt to a bench where she uses a summer squash like a toy. The thing is very wide, and it pushes her limits as to how much it can stretch her while inside! Then she shows off her sporty side, jogging in hot, tight little sportswear, which doesn't stay on for long… watch those breasts bounce as she runs! Back home, she uses the Vibraking Toy to another strong squirting orgasm and strong vaginal contractions. On the next morning, we watch her wake up with a smile, play with her sexy breasts & butt, then fire up the Eroscillator toy to a very strong orgasm and strong vaginal contractions (with a lot more squirting too). She then fingers her wetness, she seems to always be super juicy inside — and tries four fingers deep. We then do a breakfast, where talks more about her sex life, and that's with her breasts out, right in the middle a cafe with people having breakfast! She is then seen wearing the skimpiest pink bikini poolside, exposing her sexy butt and breasts, wedging between her outer labia… then she takes both her top and bottom and stuffs them inside her vagina! Eventually completely inside her, she slowly pulls them out and puts them back on. Kinky! Back out near a golf course, we see her strip down naked, put on her seethrough white dress, and parade around doing cartweels with that sexy form exposed. She looks so hot in that golden sunset… Those sexy red heels she's wearing end up coming off, and she gets super kinky again by stuffing her sexy heel deep inside her vagina! She ends up fucking herself with it. Then she tries her first anal experience — using a chain of anal beads, going very deep with them. She seems to have fun with it… Later that night, we go out on a 'date', and watch her tease us with very sexy black leather pants, black corset, black heels — totally her style of wear. Those breasts keep falling out! Enjoy Bethany's second shoot, it might be even sexier than her first!
FTV Girl Analynn (January 2014):
This beautiful blue-eyed babyfaced teen recently turned 18, and is using FTV as her first experience in adult! She has a lot of enthusiasm from the start, and she is recorded topless while being picked up from the airport. Notice her full, firm breasts, and perky nipples… we stop at a gas station, where she gasses up the car topless, drawing the attention of a dozen guys — and she loves it! Back home, in a cute dress, she strips down, rubs herself, then uses a vibrator to a nice, natural orgasm with visible vaginal contractions. She gets so wet inside, and she loves to finger & taste herself. Notice the juicy sounds, her wetness coming onto her fingers, as she pushes three inside her. Putting on a cute pink nightie and panties, she gets fun and dorky in the bedroom, then shows off her flexibility and begins to experiment anally… First with a finger, then two, then double penetrating herself with her thumb. She's never done anything anally in her life, and she is amazed by how easy it was! Pushing the challenge further, we give her a long anal toy, and she manages to push this larger toy in her butt. She keeps pushing it in deeper and deeper, until she has most of it inside her! Its incredible to see how deep it went! Using a vintage vibrator, she then masturbates again, to several orgasms, and doesn't want to stop! Out for lunch, she gets completely topless at a restaurant, and draws the attention of the employees, some come to watch while she fingers herself on a bench outside! That is until an angry housewife sends us home. She wanted to try extreme, and we let her – try to fist! It is hard at first, but she works it for a while, trying her hardest, and eventually gets her whole hand in! She gets all hot and sweaty… Then she spreads and gapes her very pretty private parts, one of the cutest vaginas we've ever seen. To finish herself off, she tries the Long Pink Toy, and starts pounding herself hard and deep, and breaks a depth record with that toy… taking the whole thing in to the base! Incredible action for this 18 year old. She also shows off her tight vaginal muscles by shooting out the toy for distance. Fun, hypersexual, supercute, she's another ideal addition to FTV

FTV Girl Bailey (May 2014):
Bailey recently turned 18, and decided to use FTV as a way to start her softcore adult career. Never done any adult work before, let alone masturbate or do public nudity, we're happy to see her first experience here! She's a tall, leggy, cute girl, with just the right shaped butt, and firm C cup breasts… We see her first walking through a popular tourist area, which is just about to set up for a concert, and watch her walk about in a beautiful pink dress. No panties or bra, we get all sorts of flashing and upskirt, all the while playing cat & mouse with the security watching right there! She even fingers herself on the spot, notice how wet she sounds. After this crazy public nudity experience, she goes home and plays with a large, pink, double ended dildo. She pounds herself hard, from several different positions, getting more wet in the process. Then she decides to play with the Vibraking toy, and it becomes the craziest squirting masturbation ever! She squirts and squirts, along with massive flows of clear & milky juices coming out of her vagina that literally overflow with every pulse and contraction of her vagina. Then she uses the vintage vibrator on the bed, for more squirting, and a very strong orgasmic finish with strong vaginal contractions. After getting herself so wet, she decides to try extreme, fisting herself! She manages to get her whole fist in, and in the process ends up pounding herself… and enjoying it?! Out for more public nudity, she visits the gym, and ends up flashing everywhere while people work out and watch. Lucky her, she didn't get into any trouble! Out on a jogging trail, she gets completely naked, and shows off her karate skills by punching and kicking in the nude. She looks so sexy fully nude, so we have her dance to some music, and wow does she move her body sensually. On the next morning, we see her wake up, give her body a nice hard breast and butt massage, then masturbate some more. This time with the vintage vibrator, she ends up more wet juices flowing out of her, squirting with and orgasmic finish. She then spreads for us, stretching her long labia, fingering her wet insides, and getting kinky by fingering her butt (with two fingers). Back out with another gorgeous dress, she walks through a sassy resort, does more upskirt and public nudity, then goes home to masturbate some more. She ends up with hordes of more squirting, with such a strong orgasmic finish that you see the contractions pulsate her entire vaginal area! For one last extreme session, she tries the FTV monster toy, but only manages to get the first few inches in her. Not satisfied, she ends up fisting herself again! To finish off the day, she ends up running naked on a golf course, right in front of golfers and says her goodbyes. Tall, sexy, & supercute teen Bailey is another one of those ideal FTV girls who does all of her firsts, here on FTV!
FTV Girl Jeri (February 2014):
This cute brunette is a fit girl who used to play a lot of soccer — look at those legs! We see her at a sports park, running and playing ball, then stretching and giving us peeks under her shirt and between her legs. Soon enough she's flashing her private parts right in the middle of the park! Notice how sexy her full C cup natural breasts are… and that butt! Back home she masturbates, using a vibrator to pound herself and stimulate her clit, then ends up using the Vibraking toy to an incredibly strong, toe curling orgasm that ends up making her squirt! She's never squirted in her life, so it was a very unique experience for her. She spreads, showing off her swollen clit up close then gapes her vagina… really wide & deep! Then in a most extreme surprise, she starts fisting herself! Not only does it go deep, it goes really deep past the wrist, and she starts fucking herself hard while deep fisting! Its amazing and extremely erotic to see such a cute girl do this to herself. Then she gapes even wider, and even fists herself with a few fingers from the other hand trying to penetrate some more! Later, we see her in a very sexy dress & heels, her showing off her sexy toned legs, giving us upskirt views, then bringing out the FTV Monster Toy! Its the biggest thing she's ever had in her life, and its bigger than her forearm, but she takes it almost the entire way down! We watch her ride it hard and deep, then pound herself with it on the floor, until she's too sore to continue. Out at a golfing goods store, she picks up some pink golf balls, flashes right out in the parking lot — then does something we've never done in public before — stuffs three golf balls inside her right in front of a restaurant in public! She then pushes them out with her vaginal muscles, and lets them bounce all over the restaurant floor. Back home, she pushes her limits, and manages to stuff 6 golf balls inside her! We see her push them out in various angles, on her back, then doggy, then from up top. The strength of her vaginal muscles shoots the pretty far… Then we see her do a little foot fetish, breast massage, nipple pulling & licking (she has some really nice perky nipples) and butt massage. Her kinky play continues with some panty stuffing, then she goes outside in a cute white shirt & panties, gets herself wet, uses a water hose like a sex toy… pushing the water hose deep inside her, and squirting water out! She turns to a literal vaginal water fountain as she pushes the hose back end deep and shoots water out… Man is she extreme! We find out she is a big time RPG PC gamer, and loves playing games with the mouse & keyboard. With a full sized mouse in her hand, she blows us away as she stuffs the mouse deep inside her, making it go missing! It completely fills her inside, and she then uses her strong vaginal muscles to push it out of her, notice how it stretches her so wide! Supercute, this girl has her first time experience with FTV, and turns out to be one of the kinkiest and most extreme girls of the year.
FTV Girl Mary (January 2014):
She's a beautiful gymnast, with a very cute, firm and petite figure… visiting us from Colorado. Its her first time experiencing adult, with FTV being her starting run into the adult industry. We greet her at a sassy mall, watching her walk through in a cute, form fitting dress. Soon enough she's flashing her breasts, raising her skirt up and showing off her cute butt! We follow her up the escalator, her panties come off, and we get views of her private parts right in this public place! People watch through windows, but fortunately she doesn't get into trouble! Then we see how talented she is when she walks on her hands butt naked through the mall! Incredible… then she gets completely naked at a nearby museum and does it all in the nude! Back home, she experiments with a vibrator for the first time in her life. Never really masturbated before, she warms up with the eroscillator vibrator, then with the vintage vibrator, ending up with a very strong orgasm with visible vaginal contractions! The incredible pleasure is written all over her face, and the way her body quivers… She then gives us extreme closeups of her private parts, with her unique ability to suck in her stomach, and naturally gape her petite vagina in the most unique way… quite erotic to watch. After a little lunch interview, we see her in a hot yellow dress & heels, her parading around at a golf resort, flashing and showing off her flexibility, then doing cartwheels and backflips in the grass (without panties of course!). Then she pulls out the long pink toy, has sex with it, though its rather big for her… On the next morning we see her wake up in the pink room, check her supercute figure out in the mirror, spread for us, then do some stretching from some sexy views. She starts showing off her cute petite feet & pedicure, and with the help of her flexibility does some toe sucking. So fires up the Vibraking toy, which is the strongest thing she's ever used — and after some intense masturbation she ends up having a squirting orgasm! For her that experience is somewhat shocking and confusing, as its never happened in her life. Wearing cute little shorts & looking like a teen, she visits a mall, where she flashes some more and draws attention with her acrobatics, then spreading & teasing. Off to a department store where she fingers herself and tries on some sportswear. Out at a park, she goes running, flashing, then completely naked in front of a tennis court while people play — and does some incredible acrobatics & back flips in the nude! She's got some incredible talent. Back home, she tries some kinky play, starting with a small glass plug, which she inserts into her vagina, and allows us to see 'inside', then a string of beads which she stuffs herself with, slowly pulling them out with her toes. To end the day, she puts on an elegant blue dress, dances for us, then gets naked and dances some more. She's so spunky and fun! An amazingly talented girl, gorgeous, fun, with everything we'd want in an FTV girl, and her total first time experience in adult here…  One of the most energetic girls to ever appear on FTV

FTV Girl Courtney (January 2014):
She's a gorgeous, tall fashion model who has recently decided to do softcore adult work, starting with FTV. Never done explicit nudes before, she is comfortable with her look and sexuality — and watch her warm up to some amazing, erotic experiences here. We see her in an airstream trailer on a very hot day, with a seethrough shirt and panties, getting sweaty, teasing us, and spreading for us. Those full natural breasts are hot to see when wet, and her sexy looks makes us want to watch her do more. Going to the bathroom, she masturbates with a vibrator, while we watch it all happen voyeur style. Needing a stronger vibrator, she ends up using the Vibraking toy, which then brings her to a series of strong orgasms, with visible vaginal contractions. She loves it so much, that she cannot stop herself! We then get extreme closeups of her very attractive private parts, with clit closeups & labia stretching. She starts fingering herself, with the juicy wet insides, and gets to four fingers… Out at lunch, she does an interview, then goes to the outdoor seating area, risks getting caught and flashes her breasts, butt and goes doggy right on the dinner table! Back home, she shows us her yoga skills, giving instruction, slowly stripping down for us to see her spread her legs in erotic ways. Going right to one of our largest toys, she takes the FTV Blue Monster toy, slowly pushes it inside her, and takes it very deep, her tight vagina barely taking it all. It so fills her up, that the toy locks in inside her! Notice how sexy it looks doggy style. As the day comes to an end, we watch her walk in a cute red dress & heels, getting upskirt views as the wind blows her skirt up. She fingers herself some more and tastes herself. Such a beautiful, fun girl to work with, we definitely need to see more of her!
FTV Girl Lauren (March 2014):
Recently turned 18, this beautiful, sexy teen seems like she'd be innocent and new to her sexuality, but she's as horny as they get! She loves her sexy, slim & firm figure from being a cheerleader in high school, and is all about showing it off in public! We watch her at a busy restaurant & shopping area in a cute white dress & heels, parading around, giving us upskirt peeks, then taking her panties off in front of storeowners and passers-by! After teasing and playing with herself there, she then takes off all her clothes, walking naked on the street, getting a few people roiled up… Back home, she gets comfy by undressing, showing off her pretty, petite feet, then doing some acrobatic moves in the nude. In the bedroom, she experiences a vibrator for the first time (she's never masturbated before in her life!) — using the Eroscillator toy, then the Vintage vibrator, getting milky wet, and in a rather loud, leg shaking mass of masturbation goodness that lasts for a rather long while to orgasm! Its rare to see a girl react so strongly to such pleasures! After that rather intense masturbation, she then gives us extreme closeups of her very pretty private parts, exposing her clit, pulling on her labia, and gaping. Experimenting with a glass toy, she penetrates herself with the large end, pushes it as deep as it can go, then starts trying fingers, eventually getting five fingers inside her! Later in the day, we see her in a sexy black dress & heels, watch her dance to her favorite music, then do it again in the full nude. She ends up fingering herself again, juicy sounds inside… She then puts on a bikini, she then shows off her singing talent. Excited about the larger toys and dildos, she tries out the Long Pink toy, having sex with it on the bed, then attempting the FTV Blue Monster and FTV Monster toys. Those however, are too big for her, and she only gets the heads in! A kinky experiment in a different way, she tries out a bunch of coloring markers, pushing them inside her one by one, getting to 11! It spreads her wide, to her extreme limits. Then she tries anal penetration for the first time, pushing one of the markers inside her butt, while several others are in her vagina! To finish off, she uses the Vibraking toy to another rather intense screaming masturbation to a strong orgasm finale. And just because she wants to, she says her goodbye right on a busy street… all in the nude! Enjoy this teen, it was her first time experience in adult, and wow was she fun to watch

FTV Girl Jayden (February 2014):
She's a gorgeous, slender and incredibly sensual girl who is trying adult for the first time, using FTV as a way to warm up to porn. She's possibly one of the most beautiful girls to ever grace the pages of FTV, and she's kinky to boot! We spot her walking at a resort area, with a tight black dress, black stockings and heels… She immediately teases us by exposing her nice round breasts, pulling on her nipples, spreading her butt, and toying her long labia! Those sensual eyes draw you in… then she takes her stockings off, shows off her pretty petite feet, spreads some more, then gets naked to play with a vibrator… right there at the resort! Out at a gas station, the dare goes further as she gets completely naked while people check her out! Then she goes home to masturbate, using a g-spot toy to pound herself to an orgasm, with nice vaginal contractions of the orgasm after she pulls the toy out. We get up close to her private parts, watching her pull on her long labia, show off her clit, then gape her vagina — and gape her butt! She like to toy with herself anally, so we dare her to stick two fingers in deep. As the sun starts to set, we see her in a long elegant dress out at another fancy resort, walking in a classy, sexy way. The clothes start coming off, and she finds a comfortable spot out in the open to spread some more, then use a g-spot egg vibrator to masturbate again to another orgasm with some nice vaginal responses as she pulls that toy out. Just to dare some more, she pushes her limits by sticking three fingers in her butt, then her thumb in her vagina! Amazing how this gorgeous girl can be so kinky as well. Later that night, we watch her go get some groceries, and spread and get very explicit in her flashing through the store! She gets so horny, but we let her wait till next morning to masturbate again. Getting up out of bed, she starts with her fingers, masturbating, then the Vibraking Toy to another strong orgasm. Notice how her vagina responds to her fingers, then to the stronger vibrator. We then see her do up her makeup, dance to some music in her panties… to go out for some more adventures, in part II. Yup, we find her so awesome, we wanted her for two weeks! Gorgeous, sensual, and willing to try it all, enjoy this first timer on her first experience that will continue in part II.
FTV Girl Keisha (March 2014):
The gorgeous, voluptuous and sexy Keisha makes an appearance for FTV, and she does it all in FTV Style! We see her at a fancy mall, in a sexy dress & heels, watch her give us upskirt teases and expose those big beautiful breasts. She's a bit shy at first, but eventually she's masturbating right there at the mall, spreading and using a vibrator!! Notice the milky juice buildup, dripping on the floor. Back home, she uses the vintage vibrator to end up with a very strong, toe curling orgasm with strong vaginal contractions. We then get extreme closeups of her petite private parts, and watch her get kinky with her tall stiletto shoe heel. She gives it a blowjob, then stuffs it deep inside her right to the base, penetrating in and out! Back outside in cute casual wear, she teases us some more with public nudity, and a totally topless interview at a restaurant, even spreading her privates, showing off her butt! On day two, we go for a more sporty theme, visit a very busy sassy gym, and see this girl end up doing topless yoga in one of the workout rooms. Then she hits the weights, going topless again while all these people work out around her! Notice the cameltoe as well… Then she ends up at the racquetball court, and plays around topless, until we're called in and the manager approaches to ask us kindly to leave. She manages to visit the womens' change room and do a self shoot of her playing in front of the mirror… Back home, she massages her breasts nice and hard with oil, pulls on her nipples, then massages that perfect, full firm butt. She even tries some anal fingering… Back out in a very sexy, colorful dress & wedges, we see her walk through a resort, then pull out a long, large cucumber and stuff herself deep! Riding it as far as she can go, its the biggest thing she's had inside her. Later that night, we do a restaurant interview, some flashing, then watching a movie with more flashing in the theater! On the third day, we see her wake up in the morning, with glasses on, her doing a little foot fetish, then massaging her breasts & butt. She then takes the Eroscillator Toy and masturbates with it, to a very strong orgasm with strong vaginal contractions. We then watch her straighten her hair, do her makeup, and put on another pretty dress with sexy wedges. Its all about her sexy firm butt, as she shows it off, then tries a long chain of anal beads. She stuffs them pretty deep inside her, going 7 inches deep anally! Going outside, she walks down a dirt road in the nude so we can enjoy her full naked form. Then we see her dance to music, first in bra & panties, then fully naked — we see her in her liveliest and spunky form as she enjoys her rock & roll… shaking that booty and D cup pair! She has what we call a total FTV adventure, bringing out the fun real personality of this sexy teen.
Be The First Who Will See Their HD Videos!
Subscribe FTV Girls Today
Rate this FTV girl: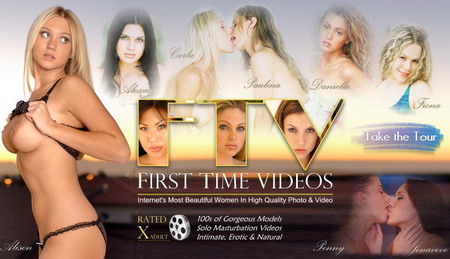 This entry was posted on Tuesday, January 7th, 2014 at 19:45 and is filed under Free FTV Girls Videos. You can follow any responses to this entry through the RSS 2.0 feed. You can leave a response, or trackback from your own site.
Similar Posts:
Read This Please
WHY FTV GIRLS?
GIRLS BATING ON CAMERA
1000+ Gb OF HD VIDEOS
UPDATING SINCE 2002
700+ BEAUTY GIRLS
WEEKLY UPDATES
GET ACCESS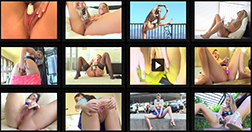 Free Streaming FTV Girls Videos on
GirlSoloTouch.com
Our Magic FTV Girls
More Sexy Girls!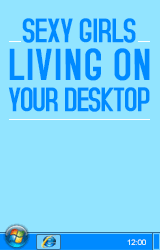 Recent Posts
Archives
More Sexy Girls!
Highest Rated Girls
Join FTV Girls