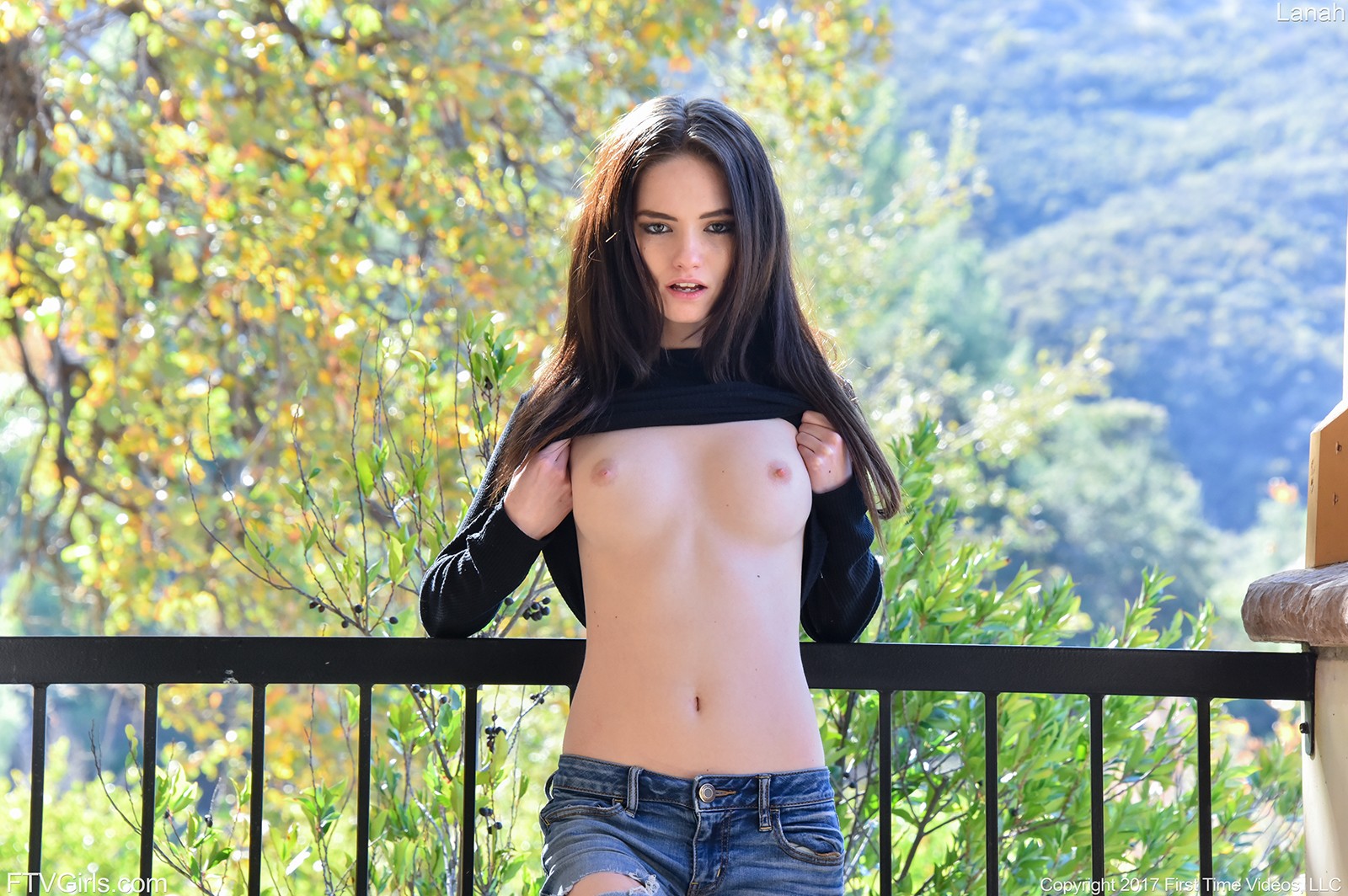 Hello, horny girls & guys. Today we have new release on FTV Girls with a new sexy tiny brunette Lanah. TOTAL FIRST TIME EXPERIENCE in her 20 yo from New York. This cute chick has compact body with small ass, little boobs. Her figure: 34A-24-34. Her height: 5'4″. All that she did for FTV is Masturbated! Really big amount of masturbation scenes with various sex toys. You should watch her vids. Here you'll get some of her photos & a video sample.
In her update in 261 photos & 86 minutes or HD video in the members area you will find:
General – Public Nudity, Masturbation: Orgasm w/Toys, Massage: Vagina, Lingerie.
Fetish – Extreme Closeups, Vagina Gaping Closeups, Anal Toys, Milky Orgasm.
Lanah's Free Photos
MUCH MORE ACTION RECORDED ON HD VIDEOS
GET ACCESS TO THE MEMBERS AREA
Watch HD Videos with this Young Girl Masturbating in Front of Camera
Lanah's FTV Comments
Hey guys my name is Lana and I'm from Ny. This week was my very first time in LA and my frst week of shooing this stuff. I'm from a small town in upstate New York so it gets pretty boring, and I've always been very sexual. There's not much else to do! I remember being in school and people would call me a slut or whatever, but I was just really into sex and boys. Still am! This shoot was really fun for me. I liked that I got to be myself because I was afraid I'd have to act or something! Taking my clothes off is one thing but acting scares me! I guess I'm shy that way.

I'm really into the daddy/baby girl kind of porn. Its literally all I watch and during sex I always say please sir and thank you sir. It just what turns me on! I love to be totally submissive, being spanked and choked are HUGE turn ones for me 😉 My photographer for this shoot thought I was crazy! I guess I'm weird for a 19 year old. I also love having my ass played with. Licked, toyed, fingered, even fucked if I am ready for it. I love the feeling and the fact that guys don't see that coming from me.

All in all I loved this shoot. I loved the pictures too! I cant wait to see them all. I'm not sure how much longer I'll be modeling for. Its fun but I have other goals in life and I want to go to college and all that. But I really really hope you guys love the stuff we shot! I loved shooting it!
FTV Girls Lanah Sample Video
Lana has 10 video clips with masturbation action in front of camera
GET ACCESS TO THE MEMBERS AREA
Watch all her videos in HD quality (and 600+ other girls)