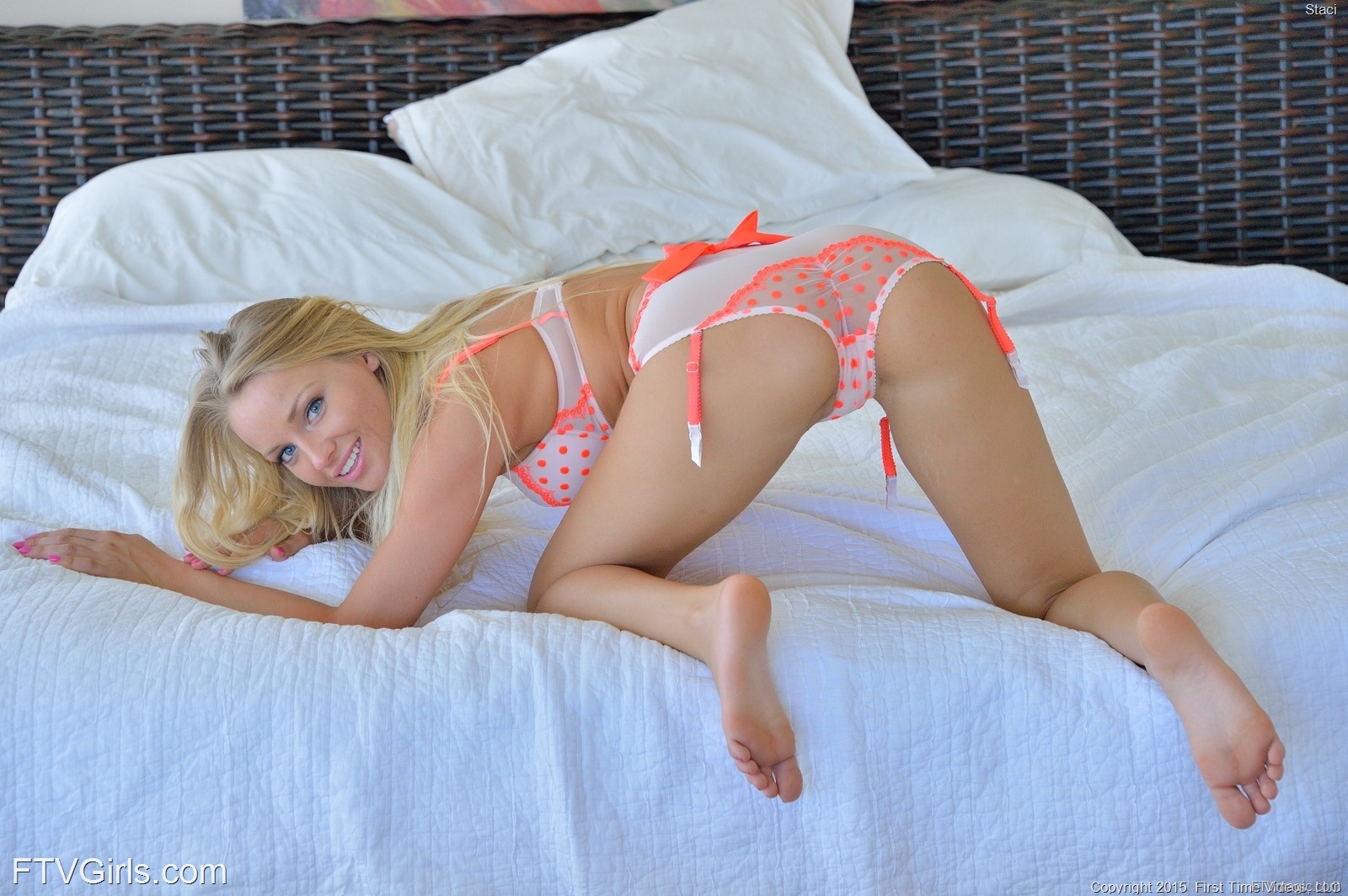 Do you remember the girl Staci? If not – here is her previous update on ftvmagic. Two days ago I was searching members area looking for the beauty girls for the new site ftvblog.info and found the second update with Staci. OMG she is such a sexy chick! With that model's face, with that great smile! Funny, smiley Staci showing us herself another time. I'm crazy about her. I find her second update much better than the first one. And I definitely will share a lot of photos here (she's very photogenic).
Public Nudity
Masturbation: Orgasm w/Fingers, Toys
Lingerie
Massage(Hard): Breast, Butt
Extreme Closeups
Glass Ball Toy
Anal Penetration w/Toy, Heel
Double Penetration
Veggie & Fruit Stuffing
Heel Stuffing
All this action recorded in HD and available for downloading in the members area (1.5 hours of video).
Model Comments: Hey, its Staci again, and I'm back! I'm more experienced now and more confident about modeling than compared to the first time I was here. That shoot was a lot of fun but I had absolutely no experience at all! I'm more in tune with my body too now. I find my sexual life quite interesting. As long as i can remember i masturbated in the bathtub, or in my bedroom, often i would just play with myself and then have an orgasm about 4th or 5th grade I started fantasying, about my male teacher, not of what he would do to me quit yet but I would think about him while i played with myself. I now masturbate at a minimum of once a day, sometimes to porn sometime to my own fantasies, the current one that i have been fantasizing about recently is being a house wife and my husband comes home but he is angry sometimes with things i do or lack of doing and sometimes with his own work life, the fantasy varies sometimes he enforces punishment and sometimes here comes the "taboo" scenario, he brings home his buddy's from work and enforces the punishment together. I lost my virginity at 15, twice ha-ha, yes you might be slightly confused so let me explain. I had a vaginal septum. which means my coochi was divided into two vaginas in the interior, so my cherry was popped twice i suppose 😉 although i am very exclusive with the people i sleep with. aside from rare occasions, i only have sex within serious relationships, that's when I allow the openness to begin. I believe if a person or couple can let go of the stigmas and taboos of exploring their sexual sides it can be life changing. I am told i am polygamous. still exploring that side of me, but my polyamory is slightly different. It started when, after being cheated on, witnessing countless cheating relationships and unfortunately hate to admit but even cheating myself, i came to the realization that more often then not it is not so much the act of having sex with someone but it is the act of deception that causes pain and problems. So then i decided to give any significant other at the time or future the option "if you are attracted to someone, come to me first and we will work something out" basically saying we will more than likely have a three some of some sort. I found just having that option solved any problem of cheating. all about openness, but me being me i took it even further and the wheels started turning. I thought to myself, i love women and men, for many different reasons, why couldn't i have a girlfriend/wife and boyfriend/husband, all living together, sleeping together, and sharing a life together. I have yet to experience it, sometimes i get jealous, in a healthy amount and i actually like when a man gets jealous, so as i explore this part of my life we will see if it is as simple and ideal as i am thinking or if it is much more complex. That's about the just of me, I hope you enjoyed my essay, and my new shoot with ftv.
This is Sexy FTV Girl Staci: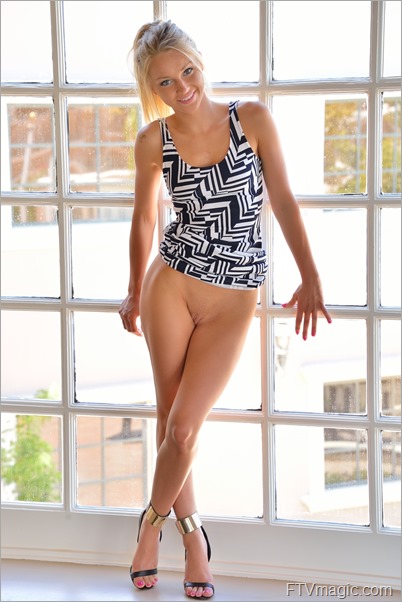 Continue reading FTV Girl Staci: Super Gorgeous (March 2015)