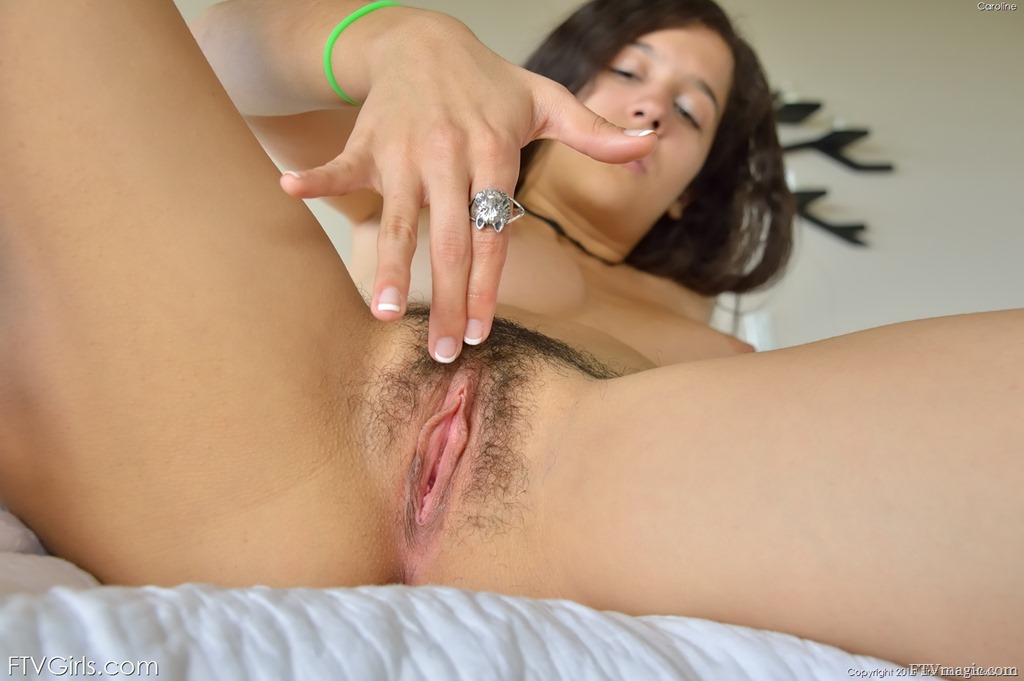 She is not my type of a girl. But a lot of people will like her with her pigtails, hairy pussy and a Church-girl style. Her name is Caroline, she is 19 years old. Her height: 5'2", her figure: 34D-25-37. In her update:
-> Masturbation to Orgasm with Fingers, Toy
-> Public Nudity
-> Massage(Hard): Breast, Butt
-> See-Through Dress
-> Visible Vaginal Contractions
-> Nipple Stretching
-> Extreme Closeups
-> Long Pink Toy
-> Banana in Pussy
Total of 93 mins of HD vids & 235 Hi-Res photos in the members area.
FTV Caroline's comments: "I first started shooting in Miami. My first scene ever was one for Hot Bush by Reality Kings. I also worked with BangBros for the first time and shot a spread and interview for Score magazine all in my first week there. It was super fun and to be quite honest I was surprised at how professional everything was. Hair and makeup was always provided and these studios had wardrobes that made Mariah Carey's closet look small…at least how I remembered it from the last time I saw it on television. After that I came to Los Angeles and worked with Reality Kings again shooting Teens Love Cock and now First time video girls. I guess I'm not technically a first timer, but I am very new. I love adult film and have always watched it and loved filming and photographing my sex at home. Now you can watch me come too! Hehehe… I have riden in crazy fast sports cars, been to many different cities, and ate some damn good steaks between and after shoots. There's always some bad apples, but 90% of people I've met in the industry are just really forward thinking, fun people, and many are not only kind of subversive naturally but pretty intellectual and not at all what many people are led to believe.
Being in porn feels like being in some secret club or secret society a lot days. I get a ton of questions of people outside of porn and usually they are very curious. I like to keep them guessing though! Hope you enjoy my scenes and all of the adventures I went on today. Have to say it felt pretty bad ass and hot to jack off(or jill off) naked in the middle of the road. :)"
This is FTV Teen Girl Caroline: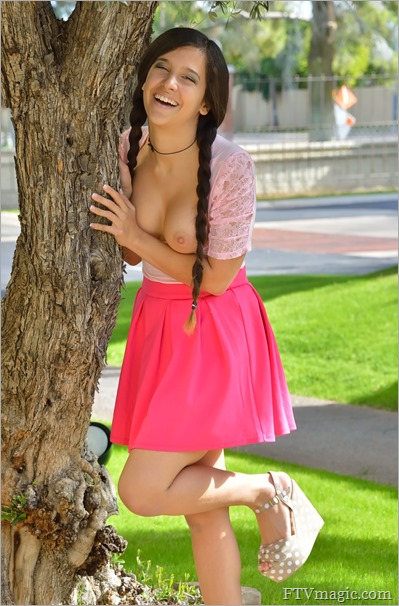 Continue reading FTV Caroline: Fingers For Orgasms (May 2014)