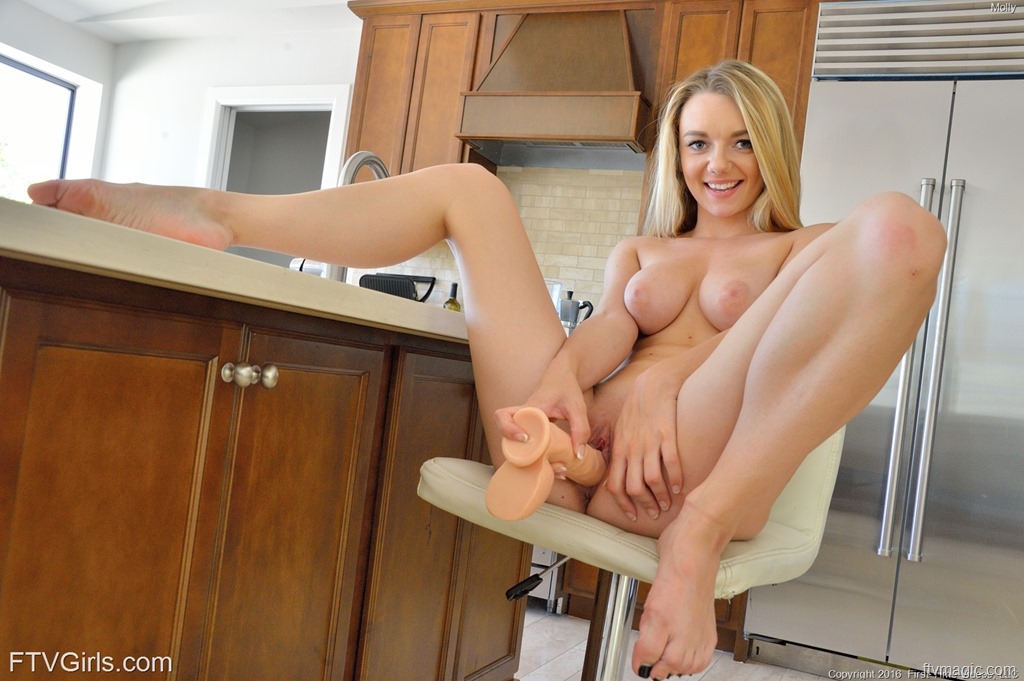 Whatta we have here? Another one great update from FTV Girls released a couple days ago. Meet Molly, new girl with no adult experience at all. Molly is young and cute girl who works as a barista. Her height: 5'3″ with average-looking figure with measurements: 34B-24-35. FTV Girl Lia met her and recruited her to shoot for FTV. Molly is only 19 years old, the girl is very smiley and innocent. But. Look what she do for FTV. In her update:
General
Public Nudity
Masturbation: Orgasm w/Toys
Dancing Scenes
Fetish
Extreme Closeups
Vagina Gaping Closeups
Long Labia & Stretching
Anal Fingering
Anal Toys
Milky Orgasm
In total in the members area you can download 369 photos & 100 minutes of HD videos with FTV Molly.
Videographer/Photographer's Comments
Molly is a sporty girl, which you can tell when you see her naked — her ass is flawless, and her thighs look perfect even in the strong sun. She's the kind of girl perfect for those tight little volleyball shorts, and the top she wears allows her breasts to bounce and get exposed easily. She's a pro at volleyball (from high school) but we only have a basketball court. So she ends up shooting hoops instead, and whether on or off camera, she was a pretty good aim making many points haha. But its all about watching that perfect butt, and see her run about with her breasts bouncing. It leads to a hard breast massage, and Lia assisting on them as well. I especially like when Molly drools on her own breasts, and 'lubes them up' while squeezing them. Those breasts really do look fun to play with… and taste, just like her lower half. Then its some tennis play with Lia, and this is where Molly has a lot less experience, but again its all about her stripping down, and playing naked, and watching that cute teen body running about trying to catch the ball. When its time to go back home and masturbate again, the magic wand is the choice toy for a nice view of her orgasmic contractions; and when she does orgasm, she actually squirts a little. That's another first time for her, and it surprises her all right. A little Christmas treat, now a little too late (lol) where she finds the bejeweled plug toy, and inserts it in her vagina, parading around with it around the Christmas tree… and uses her vaginal muscles to push it out. That dress she's wearing is my favorite she had, it fits nicely on her, gives great upskirt, and looks awesome with those modern-style heels. It all comes off though for a Big Ten Toy ride on the counter, which she was reluctant to do at first, but then starts enjoying it, and goes deeper over time. With her clit rubbing and the dildo inside her in missionary, I think she had a good one, similar to her vibrating dildo. Along the same size, I have her try the large glass toy, which gives us a better view of the penetration, and how she gets stretched out with it. According to her, she enjoyed this even more (though the magic wand is still her favorite). With the little time we had left, I squeezed in some foot fetish, finding out she's ticklish, so I have Lia come over and tickle her a bit. As the day comes to an end, I shoot one last view of her outside, flashing away, and showing off another one of her cute, casual outfits. A total girl next door type, she's another pretty teen with first experiences here on FTV.
Molly's Free Photos: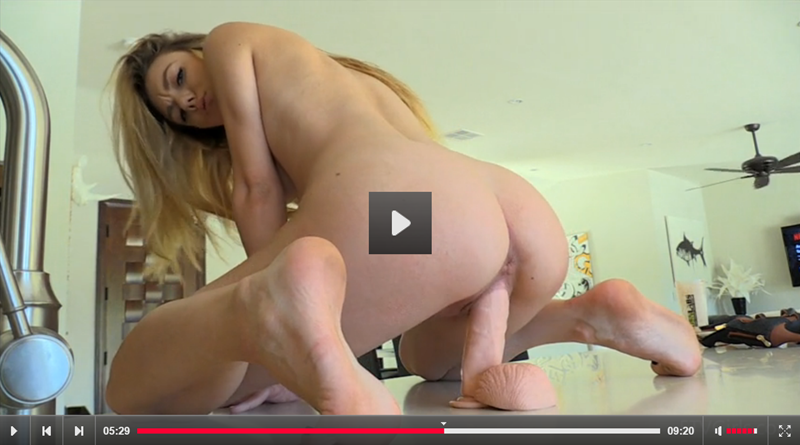 GET ACCESS TO THE MEMBERS AREA
Watch HD Videos with this Young Girl Masturbating in Front of Camera